About
Exchange 2017 is an intimate executive-level summit for MediaAlpha advertiser and publisher partners. The summit brings together top influencers and thought leaders to exchange ideas and interact on top industry issues and trends.
Over the course of two days, the summit will feature industry panels, interactive breakout sessions, and executive networking sessions. Organizations across multiple industry verticals will come together to share best practices and identify new opportunities to improve performance marketing.
Why Should I Attend?
Learn
Learn practical insights, new solutions, and best practices from other industry participants that you can use to improve your own strategies and business performance.
Engage
Engage in candid and open dialogue with peers on some of the top issues and emerging trends in the industry to learn how others are tackling 2017 challenges.
Influence
Share your perspectives, priorities, and future needs with industry colleagues to be part of the conversation and help shape the future direction in performance marketing.
Network
Interact and build relationships with other executives, customers, thought leaders, and key industry partners in an intimate and open environment.
Attendee Testimonials

The best senior-level networking in the industry - Director of Marketing, SolarCity
I only attend 2 conferences per year and Exchange is one of them. This is a must-attend event! - VP of Marketing, Esurance
Great speakers and informative content. I learn something valuable every year. - Director of Marketing, Efinancial
An intimate event where you can engage meaningfully - AVP of Marketing, Nationwide
Great networking with some of the smartest marketers on the planet - Group Director, OMD
Who Attends
Exchange brings together the best and the brightest minds in performance marketing. Attendee titles from previous years include:
VP of Business Development
Head of Digital Advertising
AVP of Brand Digital Marketing
VP of Customer Experience
Performance Marketing Director
Head of Digital Marketing
Conference at a Glance
Platform Training
Learn how to maximize the MediaAlpha platform with our pre-conference workshops. We will host sessions for buyers and sellers to demonstrate new features, and share best practices you can put to work immediately.
Conference Programming
Exchange 2017 unites industry executives and thought leaders from the world of performance marketing to discuss top industry issues. From high atop the W Chicago - Lakeshore on the 33rd floor, topics will focus on different tools, tactics, and ideas that are "bringing our industry to new heights."
Networking
Exchange is an intimate, invitation-only event to make important professional connections and re-connect with old friends. Our schedule provides attendees multiple opportunities to engage with peers, share ideas, and build lasting relationships.
Agenda
Wednesday, September 13, 2017
MediaAlpha for Advertisers Platform Training & Best Practices
W Chicago – Lakeshore, Workroom 1, 1st Floor

3:00 PM
MediaAlpha for Publishers Platform Training & Best Practices
W Chicago – Lakeshore, Workroom 2, 1st Floor
3:00 PM
MediaAlpha for Travel Partners – Platform Training & Best Practices
W Chicago – Lakeshore, Workroom 2, 1st Floor
4:00 PM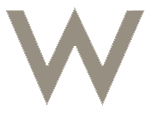 Welcome Reception
W Chicago – Lakeshore, Wet Deck, 7th Floor

---
Kick off Exchange 2017 and meet other attendees at our Welcome Reception. Build your network with peers, industry leaders, and MediaAlpha executives, while enjoying panoramic views of Lake Michigan!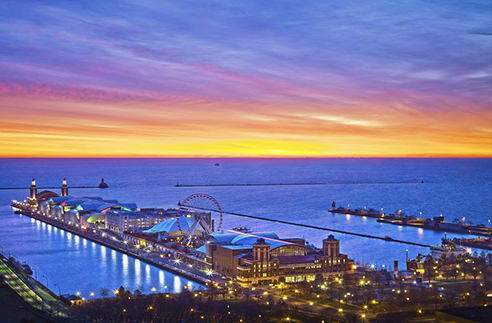 5:30 PM - 6:45 PM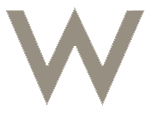 Welcome Dinner
W Chicago – Lakeshore, ALTITUDE, 33rd Floor
---
Take networking to new heights at our Welcome Dinner! With a 360-degree view of both Lake Michigan and the City, "Altitude" is fine dining at its best.
7:00 PM - 8:15 PM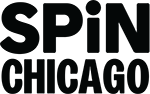 Networking & Ping-Pong
SPiN Chicago
---
Prepare to be mesmerized by the ping-pong pro's while you make new friends and practice your table tennis forehand at Chicago's premier ping-pong social club, SPiN.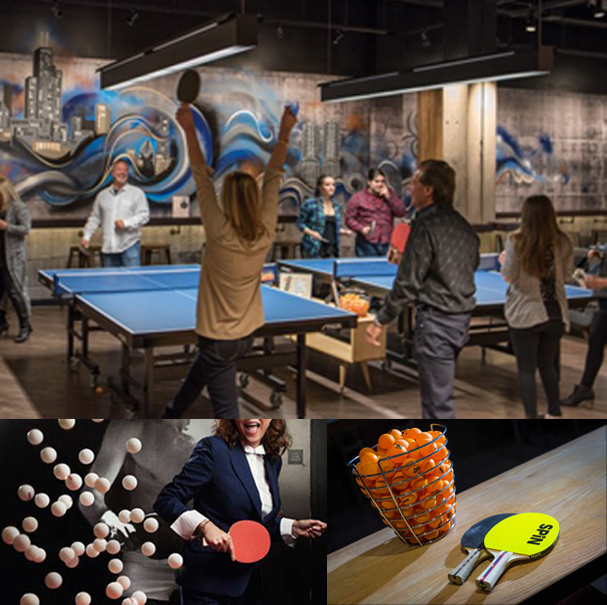 8:30 PM
Thursday, September 14, 2017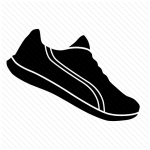 Michael Foster Runfest
Meet in W Lakeshore – Chicago Lobby
Chicago, known for its art, architecture, and food, is also a great place to explore.  Join our own Michael Foster as he leads you on a brisk morning run to start your day.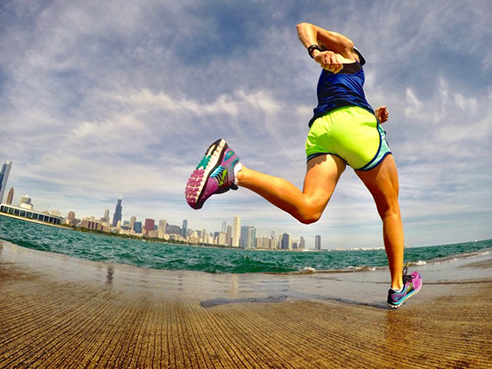 6:00 AM
Breakfast
W Lakeshore – Chicago, Skyline, 33rd Floor
7:00 AM - 8:30 AM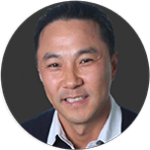 Welcome Address
W Chicago – Lakeshore, ALTITUDE, 33rd Floor
Steve Yi
MediaAlpha CEO & Co-Founder
9:00 AM - 9:30 AM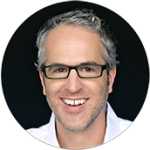 KEYNOTE
How Machine Learning Will Transform Online Marketing
Eric Siegel, Ph.D.
Founder of "Predictive Analytics World" conference series, Executive Editor of The Predictive Analytics Times, & Author, Predictive Analytics: The Power to Predict Who Will Click, Buy, Lie, or Die
Full Bio
---
The excitement over data science and predictive analytics has grown dramatically. But what is the value, the function, the purpose?
The most actionable win to be gained from data is prediction.  This is achieved by analytically learning from data how to render predictions for each individual prospect.
Such predictions optimize each micro-targeted ad serve — just the same as they apply universally, across all commercial industry sectors, to drive millions of operational decisions in marketing, financial risk management, insurance, fraud detection, and healthcare.
At Exchange 2017, Predictive Analytics World founder and "Predictive Analytics" author Eric Siegel reveals how predictive analytics works, and why it's the ultimate scientific means to target.
9:30 AM - 10:30 AM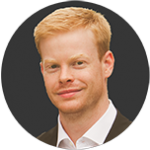 Algorithm Aversion: Why People Don't Trust Machines to Make Decision
Berkeley Dietvorst, Ph.D.
Assistant Professor of Marketing, The University of Chicago Booth School of Business
Full Bio
---
An abundance of research has shown that algorithms can produce far more accurate predictions than humans. However, people place more trust in human forecasts than on algorithms, leading to suboptimal outcomes in a number of important areas including: medicine, finance, HR, and marketing.
Why do humans have a hard time trusting algorithms? What is the cost of this "algorithm aversion" in the age of big data and artificial intelligence? How can we move past this aversion?
At Exchange 2017, Berkeley Dietvorst, an Assistant Professor of Marketing at The University of Chicago Booth School of Business, will discuss when and why algorithms outperform humans, why people judge algorithms more harshly than humans, and what we can do to increase the adoption of algorithms to achieve better outcomes for ourselves and our customers.
---
10:30 AM - 11:30 AM
Lunch
W Lakeshore – Chicago, 6th Floor Deck

11:45 AM - 12:45 PM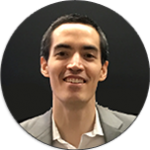 Leveraging Predictive Customer Lifetime Value to Define, Discover, and Market to Your Highest Value Customers
Daniel McCarthy, Ph.D.
Co-Founder of Zodiac
Assistant Professor of Marketing at Emory University – Goizueta Business School
Full Bio
---
Critical to any business is understanding who your most valuable customers are. But most companies are spending millions on marketing automation, personalization and customer acquisition / retention technologies without an accurate, predictive understanding of individual customer lifetime value (CLV). Advances in statistical algorithms, computation, and machine learning are now making it possible to (1) forecast the CLV of individual customers and (2) identify customer characteristics that are most associated with the highest (and lowest) value customers, in near real-time at full commercial scale. These capabilities enable marketers to take a truly customer-centric approach to acquisition and retention.
What are the most common mistakes that companies make when calculating CLV metrics? How is this leading to suboptimal outcomes for customer acquisition and retention efforts? How is predictive analytics being used to forecast individualized CLV, and how will this change how we market to and engage with our customers?
At Exchange 2017, Dan McCarthy, Ph.D., Chief Statistician at Zodiac and Professor of Marketing at Emory University's Goizueta Business School, will give an overview of CLV, how to predict it and discuss how businesses can uncover and leverage predictive insights at the individual customer level to allocate marketing and retention efforts to their highest-value segments.
1:00 PM - 2:00 PM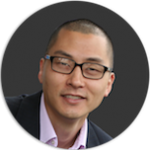 Breakout Session
W Lakeshore – Chicago, Studio 1, 7th Floor
Is Your Agency Keeping Up in the Programmatic, Platform-Driven World?
Edward Kim
CEO, Six Spoke Media
CEO, Alloy Collective
Full Bio

---
An increasing number of marketers are questioning the value of their digital agencies as more and more media are bought and sold programmatically. Whether the claims of the "demise of the traditional agency model" are to be believed, the adoption of marketing technologies, mounting concerns of ad fraud, and the growing importance of proprietary data means that marketers need to fundamentally re-evaluate how they work with their agencies.
In this session, Ed Kim, the CEO of Six Spoke Media will lead a discussion about how to make the most out of your agency relationships and ensure your agency is up-to-snuff in an increasingly complex media and technology environment.
2:00 PM - 2:45 PM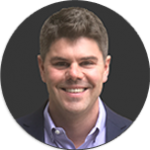 Breakout Session
W Lakeshore – Chicago, Studio 2, 7th Floor
Mobile Advertising on Facebook and Google
Drew Marticke
President & Founder, Progressus
Full Bio
---
In 2017, spend on desktop advertising is expected to be surpassed by spend on mobile, where the Google and Facebook duopoly is even stronger. In this breakout session, Drew Marticke from Progressus, an industry leader in mobile customer acquisition marketing, will lead a discussion of trends, tactics, and considerations to help you navigate the Facebook and Google mobile landscape and stay on top of the latest developments and trends. Topics will include platform feature proliferation, offline sales attribution, audience utilization, and the future of mobile advertising intermediaries.
2:00 PM - 2:45 PM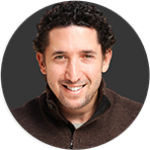 Breakout Session
W Lakeshore – Chicago, Focus 2, 7th Floor

The Future of Insuretech
Jay Weintraub
Founder, InsureTech Connect
Founder & CEO, NextCustomer
Full Bio

---
The $5 trillion insurance ecosystem is undergoing transformation and innovation like never before, with the pace of change being only accelerated by the billions flowing to "insuretech" startups and incumbent initiatives.  Jay Weintraub, the founder of InsureTech Connect, the industry's largest insurance technology conference, will lead an open, round table discussion about the latest developments in insuretech and the companies most likely to lead the next wave of innovations.
2:00 PM - 2:45 PM

Break
W Lakeshore – Chicago, Skyline, 33rd Floor

2:45 PM - 3:00 PM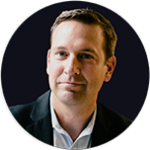 Traditional Advertising is Dead: How CEOs will No Longer Accept Marketing that Doesn't Deliver Proven ROI
Michael Brenner
CEO, Marketing Insider Group & Author, The Content Formula
Full Bio
---
The current model of Marketing and Advertising at most companies is fundamentally broken. Anyone can buy reach and frequency. But the truth is, consumers are tuning us out. And most networks and agencies aren't incentivized to deliver advertiser-centric performance.
Here's the thing: CEOs will no longer accept marketing that doesn't deliver measurable results. Brilliant marketers don't just buy clicks or spin out banners. They focus on marketing outcomes that they can present to business executives. 
In this presentation, veteran marketer, inspiring entrepreneur and bestselling author Michael Brenner will show you how to stop wasting money and start measuring the results of your ad spend. You'll learn the simple tricks that marketers can use to push back on the channels and tactics that don't work. And how to shift your advertising to the platforms that deliver results.
Having more impact does not require a bigger budget. It requires a smarter approach to championing ideas. It's time for your marketing to make an impact.
---

3:00 PM - 4:00 PM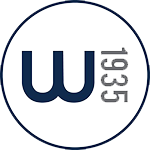 Networking on the Chicago River
City of Chicago Architectural Boat Tour
Meet in W Lakeshore – Chicago Lobby
---
Exchange ideas with top influencers and thought leaders, while gazing at the design of Chicago's magnificent skyline.  This boat tour will navigate through the heart of the city on the Chicago River while an architectural guide tells the story of more than 130 years of innovation.
4:15 PM - 6:30 PM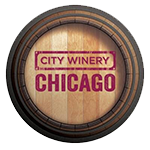 Partner Celebration Dinner
City Winery
---
Relax with your colleagues and friends as we close out Exchange 2017 in style.  Join us at City Winery, Chicago's fully functioning winery, for an evening of fine dining and fun.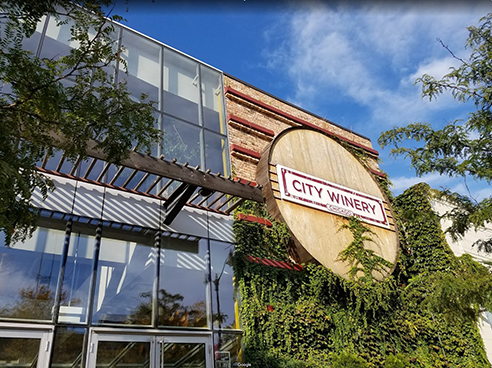 7:00 PM - 10:00 PM