Reach Bottom of the Funnel Consumers With Better Results
Vertical search marketing provides advertisers a powerful tool to deliver the right message, at the right time, for the right price by targeting high purchase intent shoppers.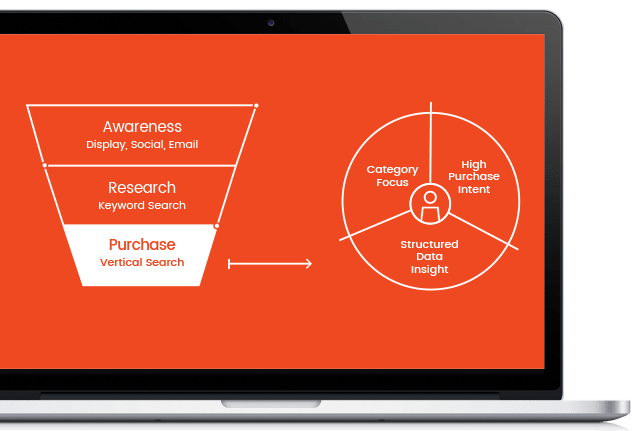 What Is Vertical Search?

Consumer search behavior is rapidly evolving. Today a growing percentage of high-intent consumers conduct searches on vertical-specific websites that are designed to help consumers evaluate and choose amongst multiple product options. During the search, consumers provide highly structured data about themselves and their purchase intent to obtain detailed product and pricing information. This is vertical search.
Consumers conduct millions of vertical searches every day across a wide range of vertical-specific industries and websites. Due to its highly fragmented nature, this valuable group of consumers has traditionally been hard for advertisers to access. The MediaAlpha platform enables advertisers to more effectively target and acquire these consumers with efficiency and scale.

Consumer with high purchase intent begins a vertical search


Consumer provides structured data during search


Programmatic auction delivers highly targeted advertising results

Access to high-intent consumers ready to purchase

Data-driven targeting to acquire the right audiences

High converting media relevant to the consumer experience
Vertical Search Media Products
MediaAlpha offers the only real-time, programmatic platform for integrated management and optimization of pay-per-click,
call and lead media.

Manage, customize and optimize graphical cost-per-click ads

Connect directly with high intent consumers via inbound or transfer calls

Unified system for realtime buying and selling of data leads.
Programmatic
Technology
The first real-time, programmatic technology platform -built for vertical search media. We continually advance new solutions that are one step ahead to help our partners succeed today and tomorrow
Innovation
We made it our mission to bring technology-driven innovation to Vertical Search.