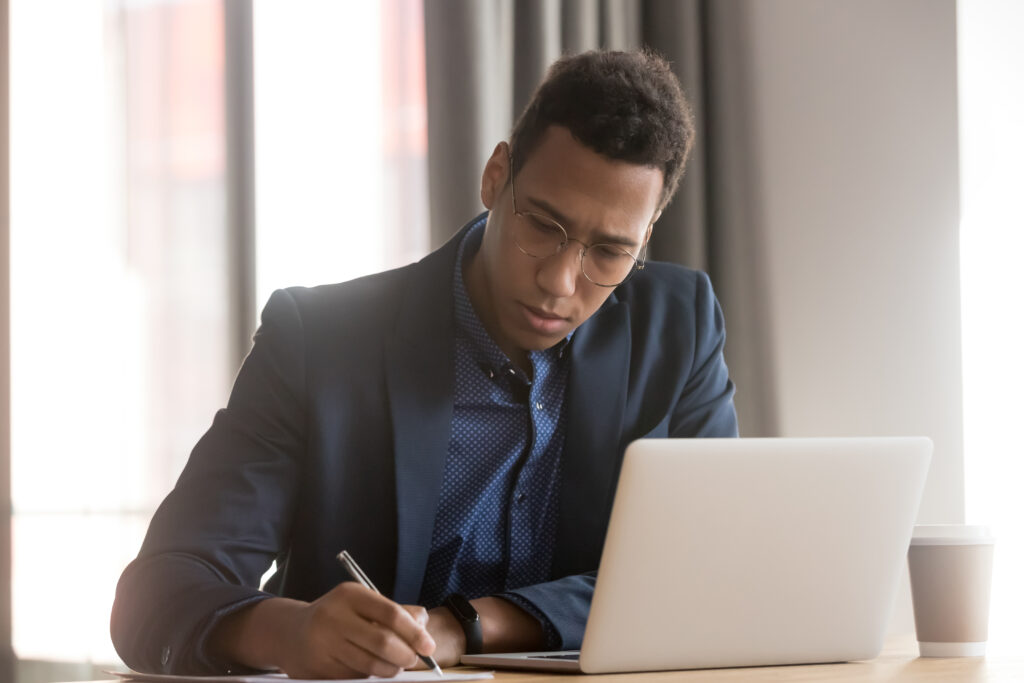 For insurance publishers like quote comparison and lead generation websites, selling click ads provides a powerful revenue stream to add to the calls and leads you're already selling. After all, why settle for monetizing your site visitors solely by selling their contact information to an agent network, when you could also monetize them with a quote comparison ad that directs them to a carrier's website?
For many sites, the biggest barrier to running ads is the technology needed to sell and serve them, and publishers often turn to a specialized, outside provider to help them.
But how do you go about choosing the right advertising technology partner? At first glance, many platforms offer similar features and access to similar groups of insurance advertisers. So if you're not looking closely and asking the right questions, you could be overlooking real, substantive differences that have a major impact on your profitability. From the way your partner optimizes the user experience to the quality of their reporting tools, there are several key areas of research you really should explore before making a selection.
Here are four crucial questions to ask in order to identify an advertising technology partner who can help you maximize your yields and make the most of your advertising revenue stream:
1. How will your solution impact the user experience on my site?
A smooth and speedy user experience is a must for any insurance publisher—both on your own website and with the advertising partners that consumers land on after clicking your ads.
The importance of a great user experience on your own site is fairly obvious: If people find your site difficult to navigate, hard to read, or otherwise unpleasant or not useful, they're not going to fill out a quote request form or click on one of your ads. And if you're getting paid by the click…well, you don't need us to tell you how big a problem that is.
As a result, you'll want an advertising technology partner that gives you the transparent, granular reporting tools you need to analyze the quality of your on-site user experience (more on these granular reporting tools in a bit), and the design test tools necessary to compare how different UX choices improve your results.
2. Do you offer any tools that will help my advertising partners optimize their conversion rates?
A less obvious but equally important consideration is what your advertising technology partner does to improve the user experience once the consumer arrives on an insurance carrier's website after clicking your ads. The smoother the advertiser can make the path to purchase, the more likely the customer is to convert. And as carriers see higher conversion rates from the consumers you refer, they'll start to value your inventory more and raise their bids.
To this end, it's a big plus if your partner supports data passing integrations, which enable several capabilities that empower advertisers to bid more granularly and create a better user experience on their websites.
With one such capability, you can transfer the information that consumers fill out on your website to your advertising partners, who can then serve visitors a pre-filled quote request form with this information already included. This way, the consumer doesn't have to fill out the same information twice, making them more likely to convert once they get to the advertiser site.
Data passing also allows you to share important details about the consumer (for instance, their age, household type, and marital status) with your advertising partners. This allows advertisers to target and bid on the specific audiences that are mostly likely to convert for them.
3. Am I going to get the reporting I need to make the smartest decisions possible?
Knowledge is power, and the more information you have about your advertising operation, the smarter you'll be moving forward. That's why transparent, granular reporting tools are a must for any insurance publisher. Without deep insight into how your site is performing, you simply won't have the data you need to optimize your performance for maximum profitability.
Because of this, it's a good idea to find out how much data your advertising technology partner will give you about what happens under the hood inside its platform. Do you know exactly which advertisers are buying your inventory and exactly how much they're paying? Do you have insight into the comparative performance you receive from different traffic sources, such as social media, search, and display advertising?
These questions will tell you whether your advertising technology partner can give you what you need to target different kinds of traffic, bid intelligently for new site visitors, and make smart decisions about how to price your site visitors when advertisers want to purchase your inventory.
Conversely, your advertisers will benefit if your technology partner shows them which publishers they're buying from based on their company names (rather than opaque source ID numbers) and how much the advertiser is paying for each consumer.
4. How do I know I'm getting a good deal?
It goes without saying, but a fair deal is a must for any insurance publisher seeking an advertising technology partner. Indeed, the more money that your partner takes in technology fees, the less money there is to boost your bottom line.
One useful thing to look into in this regard is how much staff and overhead your partner may be carrying. Of course, advertising technology companies with large staffs and high overhead costs can always reduce their revenue share to give you a great deal in the short term, but it can be harder for these partners to maintain their profitability while offering reasonable terms year after year. On the flip side, you may find that lean, technology-based companies are better positioned to give you a consistent, fair, and reasonable deal over the long term.
Remember: the best marketplaces are the ones that work for everyone
These four questions aren't the only questions you might want to ask potential advertising technology partners, but they should go a long way toward separating the contenders from those who just can't give you what you need.
Keep in mind that the partners that will deliver the most value for you are the ones that provide a marketplace that works for everyone. When advertisers and publishers have the information and technology they need to drive conversions and make smart business decisions, everybody wins. That is, advertisers see higher conversion rates, and publishers get rewarded for the quality of the inventory that led to these additional policy sales.
And if you'd like to ask us some questions about what MediaAlpha's transparent, highly customizable exchange can do for your publisher business, we'd love to chat. Set up a time to speak with us today.