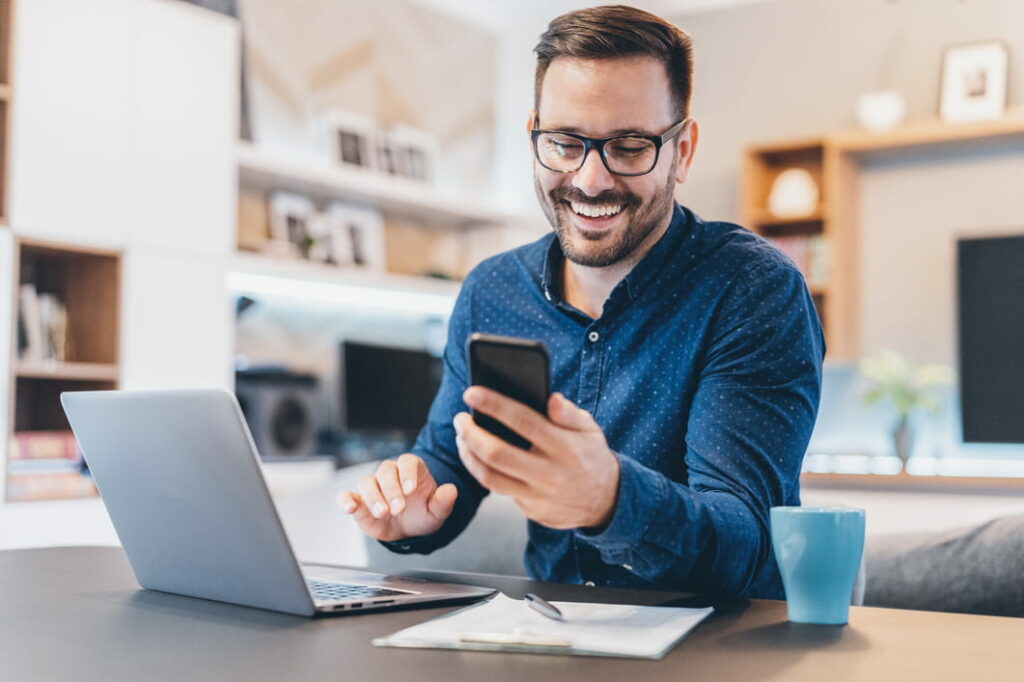 If you're an insurance agent who has purchased online leads in the past, you likely know all too well how stressful it can be when you're first getting started with a new lead provider. Given how frequently leads fail to deliver the quality that providers promise, agents often find themselves worrying that they won't get what they've paid for.
Indeed, if you're a busy agent running a business on a set budget, the stress of low-quality leads is two-fold. First, you might find yourself wasting your hard-earned money on leads that do not provide the return on investment you need to efficiently grow your business. And second, you might have to spend your scarce time haggling with your lead provider just to get your money back for leads that are filled with fake information or otherwise different from what you were promised.
At MediaAlpha, we're committed not only to equipping our agents with the industry's best leads, but to making their lives as easy as possible whenever they have issues with a lead or questions about how to improve their performance. From our perspective, the only thing you should have to worry about is selecting the leads that are the best fit for your business and executing the best practices for turning those leads into new sales.
Here are four things you never have to worry about when buying leads with MediaAlpha:
1. Whether your leads have actually expressed interest in a new policy
Some lead providers source their leads through dubious methods. For instance, they might recirculate old leads or use social media ads to entice otherwise uninterested consumers to submit their information in exchange for a raffle or a prize.
At MediaAlpha, our leads are sourced only from our owned-and-operated insurance shopping websites and trusted insurance publisher partners. Each shopper has submitted a request for an insurance quote with no additional incentives, and each lead is put up for sale immediately after it's generated.
2. Jumping through hoops to return a bad lead
We've heard plenty of nightmare stories from agents who've gone to great lengths just to return leads where the consumer answered every question on the quote form with fictitious information. We know you're busy, and we never want you to spend more than a minute getting your money back when a consumer submits a fake lead.
That's why we offer a hassle-free return policy. You can return a lead at any time within seven days of purchase simply by marking the lead for return inside our platform. If you select one of four valid reasons for returning the lead inside our platform, the refund will be reflected in your account immediately.
Please note that we continuously review returns for validity, and if an agent's return rate exceeds 20%, we'll reach out to see what might be causing an ongoing issue. If you have any questions about a lead you attempted to return or our return policy generally, you can always contact your assigned client success manager, who will be more than happy to help.
3. Buying a lead that was also sold to an agent from the same carrier
Too often, agents will call a lead they've purchased, only to find out that the person on the other end has just bought a policy from another agent at the same carrier. Not only has the consumer already found what they're looking for, but you don't even have the opportunity to offer a better deal to switch carriers.
At MediaAlpha, we work to prevent this from happening by never selling the same lead to two agents with the same carrier. Each lead is sold to up to four agents or carriers, but never to two representatives from the same place.
However, it's worth noting that there may still be some cases in which a consumer fills out an additional quote form on another website that provides leads to a different lead vendor. In these instances, a new lead with the same consumer information may wind up being generated and sold to a different agent at your carrier.
4. Struggling to decide which leads to buy
Developing the right lead-buying strategy can be a challenge even for seasoned agents. Which types of consumers are the best fit for your business? What's the right price to pay to acquire each new customer? These questions are crucial to answer if you're hoping to maximize your customer acquisition performance.
Fortunately, MediaAlpha provides every single one of our agent clients with their own client success manager. These customer service specialists are available whenever you need them to provide hands-on advice for getting the most out of your lead buying. They can help you evaluate your performance, identify additional opportunities for growth, and suggest the best practices for working your leads. In short, they're available to provide whatever support you need, whenever you need it.
Have questions? We'd love to chat.
Every day, we're working to build a more transparent, more effective lead-buying solution for our agent clients. We strive to pair the industry's highest-quality leads with a transparent, user-friendly platform and the best customer service in the online leads space. This way, you can focus all of your attention on buying the right leads and turning these shoppers into new customers.
If you have any additional questions about our lead-buying solution or suggestions for how we can continue improving it, just contact your client success manager to set up a meeting. And if you're not yet a MediaAlpha client, you can schedule a meeting on our website to learn more about what we have to offer.