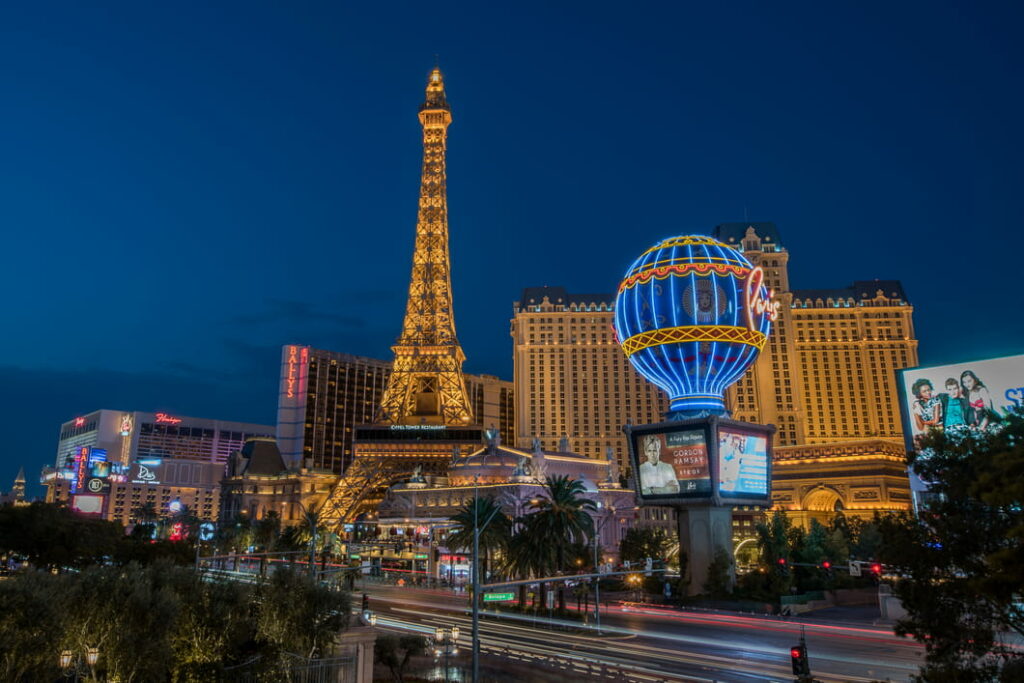 For many of us who work in the property and casualty insurance industry, the Covid-19 pandemic put a pause on one of our favorite parts of the job: business conferences. These events give us an opportunity to connect with industry contacts, book important meetings, and learn from fascinating speakers—all while seeing new places and enjoying great food. While many conference organizers made a valiant attempt to replicate the in-person experience digitally, it just wasn't the same.
Now that business travel is beginning to make a comeback, our favorite insurance industry events are coming back—in-person—for the summer, fall, and winter of 2022. Here's an overview of five key events to look out for in the months to come:
When: May 5-6
Where: Renaissance Chicago Downtown Hotel, Chicago, IL
What: Digital Insurance Summit brings together carriers, insuretechs, agencies, and brokers in the P&C, health, and life verticals to discuss best practices for providing a great digital consumer experience and using digital channels to acquire and retain customers. This year's event features speakers from major carriers like Allstate and State Farm, as well as leading insurtechs like Hippo, The Zebra, and Root.
Organized By: Business conference event company Worldwide Business Research
Highlights:
State Farm VP of marketing Alyson Griffin and Kissterra co-founder and president Ifty Kerzner will hold a fireside chat about striking a balance between automated technology and personal touch in the consumer experience.
Allstate innovation design strategist and senior manager Katie Swindler will give a presentation on how to design consumer experiences to meet the needs of customers who are in a state of crisis following an accident.
Our senior director of demand partnerships, Joel Samen, will join a panel discussion on the evolution of digital customer acquisition and how insurance advertisers can stay ahead of the game.
When: June 8-10
Where: The ​​Roosevelt Waldorf Astoria, New Orleans, LA
What: The DIGIN conference is focused on digital disruption in the insurance industry and how carriers can use technology to improve policy management, consumer experience, underwriting, and more. This year's event features speakers from IBM, Willis Towers Watson, Travelers, Acxiom, Sproutt, Verisk, and Nationwide.
Organized By: Insurance news publisher Digital Insurance, an Arizent brand
Highlights:
Arizent VP of research Janet King will share findings on the state of digital insurance transformation, with insight into how insuretechs are changing the industry.
Liberty Mutual's Kelly Kage will present on how to integrate insurance agents into the digital experience for best results.
Digital disruption strategist Linda Bernardi will deliver an opening keynote on why insurance carriers should switch from a product-first innovation model to one that starts with the customer's needs and goes from there.
When: June 14-15
Where: McCormick Place, Chicago, IL
What: The Future of Insurance USA conference brings together a range of insurance carriers to discuss emerging industry challenges in the wake of the Covid-19 pandemic. With speakers from USAA, Allianz, Allstate, Nationwide, and more, the event will address topics such as the impact of new technologies like cryptocurrency and telematics on the insurance industry, rising customer expectations in the digital realm, the growing threat of climate change, and the future of the workplace.
Organized By: Reuters Events
Highlights:
USAA president and CEO Wayne Peacock will give a keynote interview to kick off proceedings.
The conference will hold a fireside chat on how engagement and distribution models are changing post-Covid, and how carriers can adapt to provide a "Amazon-like" shopping experience for consumers.
The event will feature a presentation on improving profitability in the auto insurance vertical during the hard market, with a look at how telematics and other new technologies can help.
When: September 20-22
Where: Mandalay Bay, Las Vegas, NV
What: InsureTech Connect combines insurance industry incumbents with rising insuretech entrepreneurs, investors, and executives for conversations and networking on innovation and best practices. This year's full agenda is not yet public, but last year's event featured speakers from State Farm, Liberty Mutual, Microsoft, General Motors, Bestow, Root, and Hippo.
Organized By: InsureTech Connect
Highlights: This year's full agenda has not yet been released, but attendees will be able to participate in curated session tracks dedicated to subjects such as Customer Experience, Retention & Acquisition, Distribution, Claims, and Product Development.
When: October 23-26
Where: Las Vegas, NV
What: The Money 20/20 conference brings together representatives from fintech and financial services companies for four days of networking, discussion, and partying in Las Vegas. Though this year's agenda is not yet public, last year's event featured speakers from banks like J.P. Morgan, Citi, and Wells Fargo NS technology giants like Google and Amazon, as well as celebrities such as Alexis Ohanian, Magic Johnson, and Daymond John.
Organized By: Money 20/20, an Ascential company
Highlights: The 2022 agenda is not yet public, but attendees are confirmed from Goldman Sachs, Amazon, McKinsey, and Liberty Mutual, among others.
Planning to attend industry events this year? We'd love to connect.
If you'll be attending these or other insurance industry events this year, we'd love a chance to meet up, say hello, and talk shop. Let your account manager know which events your team members will be attending, and we'll set up some time to meet.
If you're not yet a MediaAlpha client, we'd love to chat about how we can help you make sense of a rapidly changing industry and take your digital customer acquisition to the next level. Schedule a meeting with us on our website here.