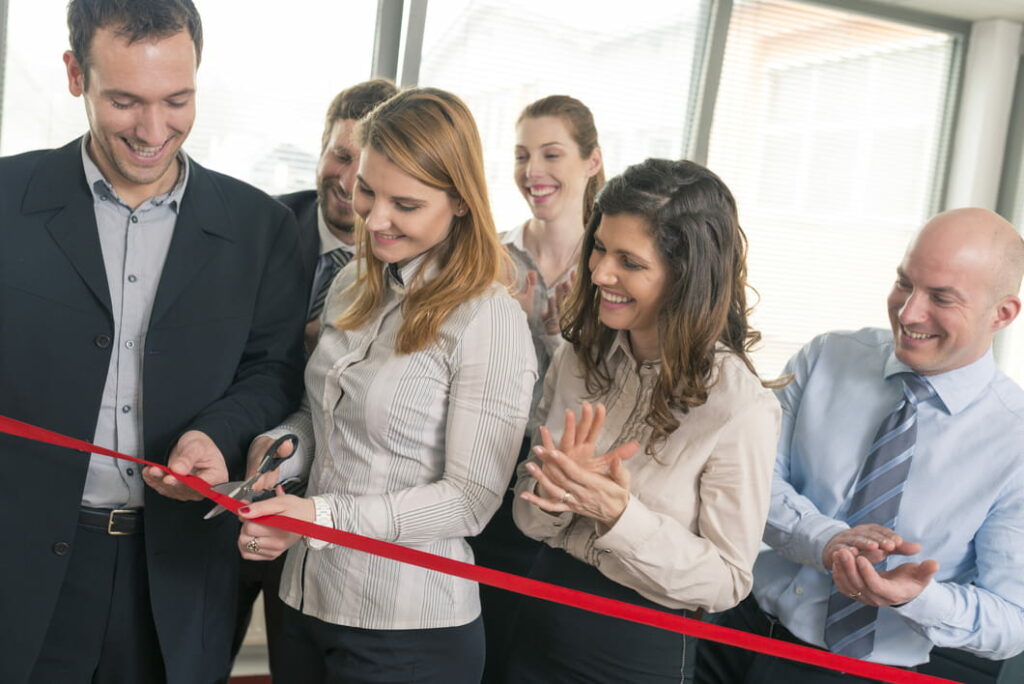 When new property and casualty (P&C) insurance agents first open their businesses, the conventional wisdom is usually that they should refrain from purchasing online leads until they're more established. After all, you've just finished investing in all the things you need to get a business up-and-running—from renting and furnishing an office, to marketing your business in the local press, to potentially hiring producers to help you sell policies. As a result, some think it's not the best time to make an additional investment in leads.
But in fact, online leads are the perfect tool for helping new auto insurance agents establish a sales pipeline and lay the foundation for a strong, sturdy business. If you're smart about targeting the right shoppers and bidding intelligently, online leads can help you gain a foothold in your new market without breaking the bank.
Here are five reasons online leads are a perfect fit for new insurance agents.
1. Online leads help new insurance agents expand the sales pipeline beyond their personal networks
If you're just starting out as an agent, you might be building a book of business from scratch—or at least looking to quickly expand the book you inherited or purchased from a previous owner. And when you start looking for potential new customers, there's only so far your immediate network of friends and family can get you.
Once you've exhausted your personal network, you could be in a bind. Online leads help you expand your sales pipeline by enabling you to connect with in-market shoppers who have already expressed interest in purchasing a new auto insurance policy.
2. Leads are more effective than cold-calling—particularly when you're just starting to nail down your pitch
In the absence of online leads, new P&C insurance agents sometimes look to find new customers by cold-calling people who live in their areas. But this practice is ineffective, as these residents haven't done anything to signal that they are actually interested in purchasing a new insurance policy. And in a small shop, the time you waste calling uninterested consumers is just as valuable as any money you might spend on leads.
By contrast, the consumers you contact when you call your leads have already signaled intent by filling out a form online to request a quote. As a result, you're far more likely to generate sales from calling this group than cold-calling local residents. And as an added bonus, if you're just starting to perfect your sales pitch, these already interested consumers are likely to be a much more receptive audience than whatever names you happen to select out of the phone book.
3. Buying leads can accelerate the process of gaining favored status with your carriers
Whether you're an exclusive agent that works with a single carrier or an independent that works with multiple brands, there are key benefits to quickly establishing your agency as one that your carriers can count on to move lots of policies.
If you're an exclusive agency, this might look like greater subsidies for leads and other marketing expenses, or a larger share of commissions. If you're an independent, it could be larger commissions or access to new carriers who previously wouldn't sell with you. By investing in leads early and quickly ramping up your policy sales, you'll shorten the amount of time it takes you to earn these perks—which will make all of your future sales easier and more profitable.
4. With the right lead provider, you won't have to worry about breaking the bank
If you're worried about overspending on leads, it's important to remember that there are some lead providers that allow you to set your own prices for the leads that work best for you. Using MediaAlpha's automated delivery feature, you can set bids for different consumer types in our auction, as well as place caps on how many leads you purchase each day. Meanwhile, our first-of-its-kind browse-and-buy feature enables you to buy individual leads à la carte at a set price that is displayed before you buy. Either way, you're able to buy each lead at a price that works for you.
5. When you buy leads profitably, more scale means more growth
The last thing to keep in mind is that when you're buying leads intelligently, you're making more money in new sales than you're spending on new leads. In fact, when you're approaching customer acquisition the right way, you can grow your business most effectively by purchasing as many leads as you can get—so long as you're buying them at a price that's less than your return on investment.
For example, if every lead costs you $10 and delivers an average return on investment of $13 (here's a primer on how to determine your return on investment), it doesn't matter how many leads you buy—you're always going to be generating a profit as you continue buying leads.
If you're a MediaAlpha for Agents client, you can work with your client success manager to identify the right leads and set appropriate bids that position you for long-term, profitable lead-buying.
Ready to grow your new insurance agency with online leads? We'd love to help.
For new auto insurance agents, buying online leads is a great way to kickstart your business. By expanding your sales pipeline with high-quality, in-market shoppers, you'll be able to quickly scale your agency while earning a strong return on investment.
If you'd like to learn more about how online leads can help you build a strong, stable business, we'd love to chat. You can contact your client success representative to set up a meeting if you're already a MediaAlpha for Agents partner. Or, if you don't yet work with us, you can schedule a time to speak with us on our website.