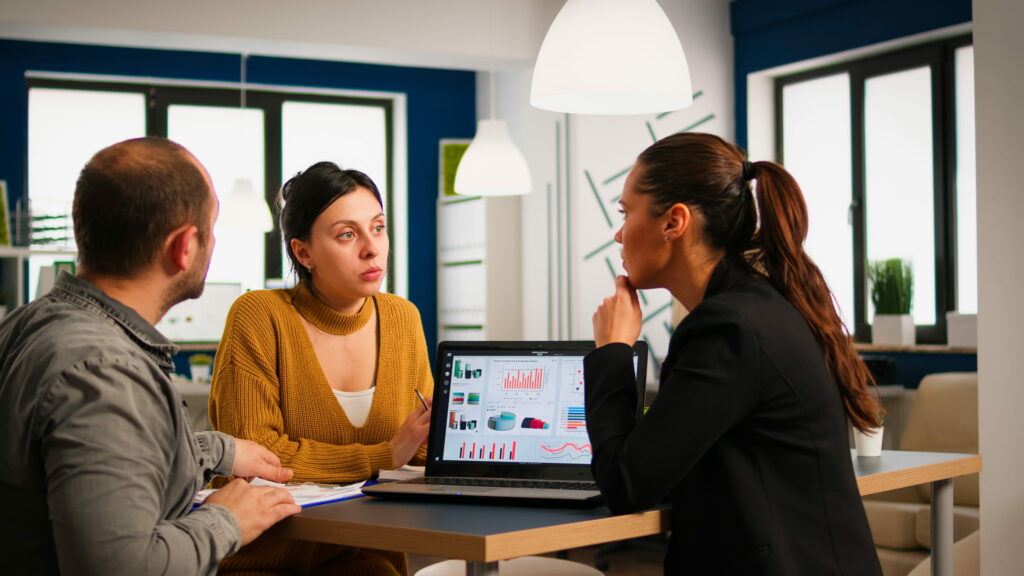 When insurance carriers choose to hire a digital media-buying agency, they're placing a great deal of trust in a third-party partner. If you choose wisely, you can have a valuable partner who provides expertise and support that enables you to acquire new customers more efficiently. If not, you run the risk of wasting time and money on a vendor that fails to deliver what they've promised.
We spoke with a few of our contacts at the award-winning, global media and marketing services company Kepler about what makes for a good digital agency. Here are five things they said carriers should look out for when choosing theirs.
1. Transparent reporting on your performance
Trust is the bedrock of any good business relationship, and the work you do with your media-buying agency is no different. That's why it's so important to make sure you're getting deep transparency into your marketing data and performance. According to Emma Glicklich, Associate Director for Client Delivery at Kepler, the agency gives its clients dashboards that enable them to check their performance whenever they like.
"We prioritize being transparent with our clients so that they can understand and trust our decisions," Glicklich said. "We work to build a relationship where they can really trust that our team is in-platform every day, optimizing, and making the right decisions for their business. And then we're able to back that up with data to show we're driving efficiency and growth."
2. Expertise in working with and analyzing data
Data science expertise is one of the major reasons insurance carriers turn to agencies. To this end, your media-buying agency needs to be able to understand how to access and connect data across your various technology partners—all while keeping abreast of the latest internet privacy regulations. Crucially, you will also want a partner capable of analyzing your data in a way that yields the actionable insights you need to improve your performance.
As Kepler Chief Marketing Officer Alissa Pemberton put it, "Just because you have data doesn't mean you know how to leverage it."
3. The ability to innovate, keep up with new trends, and adopt new technology tools
Good agencies have the ability to stay ahead of the curve, anticipate how digital media-buying is changing, and put you in the best position to succeed in the future. This means being aware of key trends, new technology tools, and emerging ad formats—as well as being eager and able to enter early beta tests with providers.
"We're always going back and forth with our clients who work with MediaAlpha, talking about new opportunities like automated bidding, logo options, and other new formats," said Kepler Senior Analyst Sufyan Shaltaf.
4. The flexibility to work with you on your own terms and adapt as your needs evolve
Over the past decade, in-house marketing teams at insurance companies have become far more sophisticated in their understanding of the digital space. Effective agency partners must be able to adjust their client relationships as each client evolves. Examples of this include providing deeper, more sophisticated analysis and allowing clients to take ownership of certain parts of their digital marketing operations. The key is to have an agency that's flexible enough to work with you in the ways that you need them.
"In the past, when clients didn't have as much resident knowledge, they'd outsource everything," Pemberton said. "Now that in-house teams have more experience in the space, we're able to provide a hybrid/in-house support model. It's not always going to be that the agency takes on everything."
5. An understanding of your industry and the ability to help you solve high-level business challenges
For Pemberton, simply bringing media expertise is table stakes for the modern agency. In order for a media-buying partner to really stand out, they also need to be able to serve as consultative business partners. Rather than merely having expertise in digital media, high-level agency partners must also be able to understand your broader business challenges and the unique context of your industry. In addition, your agency partner must be capable of identifying outside factors that can impact media performance, such as when silos are preventing the team that controls your data from coordinating effectively with the team that controls your messaging.
"We work to create a culture of being brave, speaking truth to power, and really telling our clients what we think," Pemberton said. "It can be hard to do, but it's key to doing a good job in the space. It's what makes us a true business partner, and not just a vendor."
Need more help getting the most out of your media buying? We'd love to chat.
By looking for these five key qualities, insurance marketers can identify the right media-buying agencies and develop effective partnerships that help them grow their businesses.
If you're looking for more advice about improving your media-buying performance, our team of in-house industry experts is more than happy to lend a helping hand. With decades of experience in media buying and a deep understanding of each insurance industry vertical, our account managers can help you stay on top of key trends and implement the latest tools and tactics for optimizing customer acquisition.
Want to know more? Just reach out to your account manager to schedule a consultation. Or if you're not yet a MediaAlpha client, you can connect with us to learn more on our website.