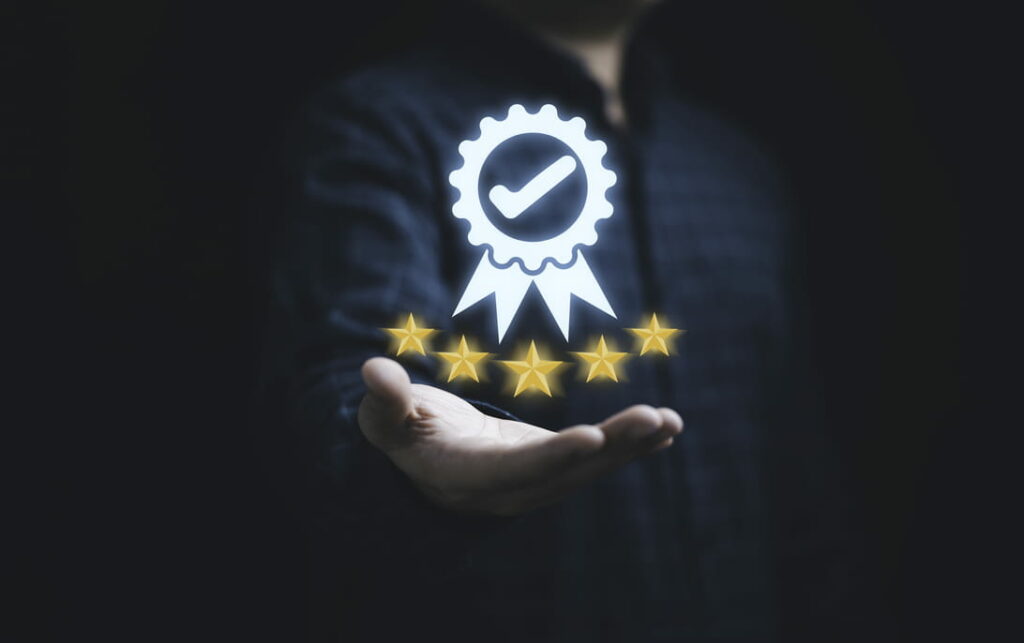 If you're an insurance agent who's purchased online leads before, it's a good bet that you've been burned by online lead providers that offer low-quality leads, poor customer service, or a combination of the two. As one agent explained it, his prior experiences with leads were akin to "legalized theft."
Ever since we entered the online leads space in 2021, we've set out to provide an effective, trustworthy product that reliably delivers the results our agents need to grow their businesses. But due to their past experiences, agents typically have questions and concerns about what they're buying.
Here's a list of the top six concerns agents have about online lead quality, and what we're doing to address them here at MediaAlpha.
1. Online insurance leads are too old to deliver quality results
One of the ways that bad-faith lead providers sometimes manipulate agents is by selling them old leads that were generated a long time ago. If a shopper demonstrated interest in buying an insurance policy months or years ago, they're likely to have already found a plan that suits their needs.
At MediaAlpha, we sell leads immediately after they're generated by a consumer who has requested a quote on an insurance shopping site. When you buy leads through our auction-based, automated delivery feature, you get leads that fit your target parameters right as they're generated. And when you choose to buy individual leads à la carte through our browse-and-buy option, you're able to see exactly when each lead was generated before you choose which ones to purchase.
2. The shopper was never in market for a policy from the start
Too often, agents will call a lead only to find out that the consumer they've contacted was never interested in purchasing a policy and has no idea why they're calling.
That's because some lead providers generate "leads" by simply providing contact information for consumers who have done nothing to indicate their interest in buying a policy. In other instances, companies use raffles, gift cards, and other incentives to persuade social media users to fill out a quote request form. Naturally, many of these consumers are interested in the prize rather than buying a new policy.
Fortunately, each of our leads is sourced directly from our owned-and-operated insurance shopping sites or the reputable sites of our publisher partners. Each lead is generated from a consumer who has taken the time to fill out a quote request form on one of these properties—with no additional incentives. This way, you can be confident that the consumers you're calling are actually interested in what you're selling.
3. The online insurance leads have fake information
Sometimes, agents wind up buying leads that are entirely fictitious, with a fake name, email address, and phone number. These fictitious leads offer no value to the agents who have purchased them.
While we can't prevent a consumer from submitting a form with fake information, we do everything we can to weed these bad contacts out of our lead pool. We work to identify suspicious leads on our owned-and-operated websites, continually monitor our partner lead sources for quality, and always allow you to return a lead if it's not a real shopper (more on this in a bit).
Keep in mind, you can usually still generate value from leads if the consumer has filled in a fake email address or a fake phone number—so long as one piece of contact information is correct. This is because in-market consumers sometimes leave fake information for a kind of contact they don't want—even if they're looking forward to hearing from you through another channel.
So, if a consumer gives you an invalid phone number and a working email address, you can still work the lead via email. In general, we recommend using a consistent outreach schedule to contact leads through a mix of text messages, phone calls, and emails.
4. Online insurance leads are sold to too many other agents
Some lead providers wring excess value out of their leads by selling them over and over again, until a large number of agents are all competing to reach the same shopper. When this happens, it's hard for any one agent to break through and connect with the consumer.
That's why we sell each lead to a maximum of four agents, and never to two agents at the same carrier. This way, you never have to worry about paying to reach a consumer who has already spoken to someone offering the same exact products.
5. The return process is confusing or difficult—even for an online insurance lead of poor quality
One of the biggest problems with the online leads space is what happens when a lead is not what an agent is promised—either because it's filled with fictitious information or the consumer does not fit inside the agent's specified target audience. We've heard from agents who've waited weeks to hear back from their lead providers, or pushed through long back-and-forths just to get their money back.
While we pride ourselves on our lead quality, we offer our agent partners a fast and easy way to return leads on the rare occasion that they purchase a lemon. If you click the return button on a lead's details page inside the MediaAlpha for Agents platform within 72 hours of purchase, your money will be refunded to your account automatically.
6. There's no customer support
Even for skilled agents, working leads can sometimes be challenging, as can learning the ins and outs of each lead provider. To this end, agents like to know that they'll have a knowledgeable, responsive customer service team to support them when they run into trouble.
We assign each agent a hands-on client success manager to provide advice and guidance throughout the lead-buying process. Your client success manager can help you set your bids, identify new opportunities on our platform, and work through any challenges you may be having. As one of our agents put it, "I've never received attention like I have from MediaAlpha's client success team."
In addition, we offer a full content library of best practices for online leads, with more than 60 articles covering topics such as the ideal outreach schedule for new leads, tips for conquering the hard market, and strategies for turning old leads into new policy sales.
Have other questions about online insurance lead quality? Just reach out.
Since entering the online lead space, we've worked hard to build a product we can be proud of—and we're always innovating to improve our online insurance lead quality further. If you have any features you'd like to see added to our product, or questions about the features we already have, just reach out to your client success manager to set up a meeting. And if you're not yet a MediaAlpha for Agents client, you can schedule a time to learn more about what we offer on our website.