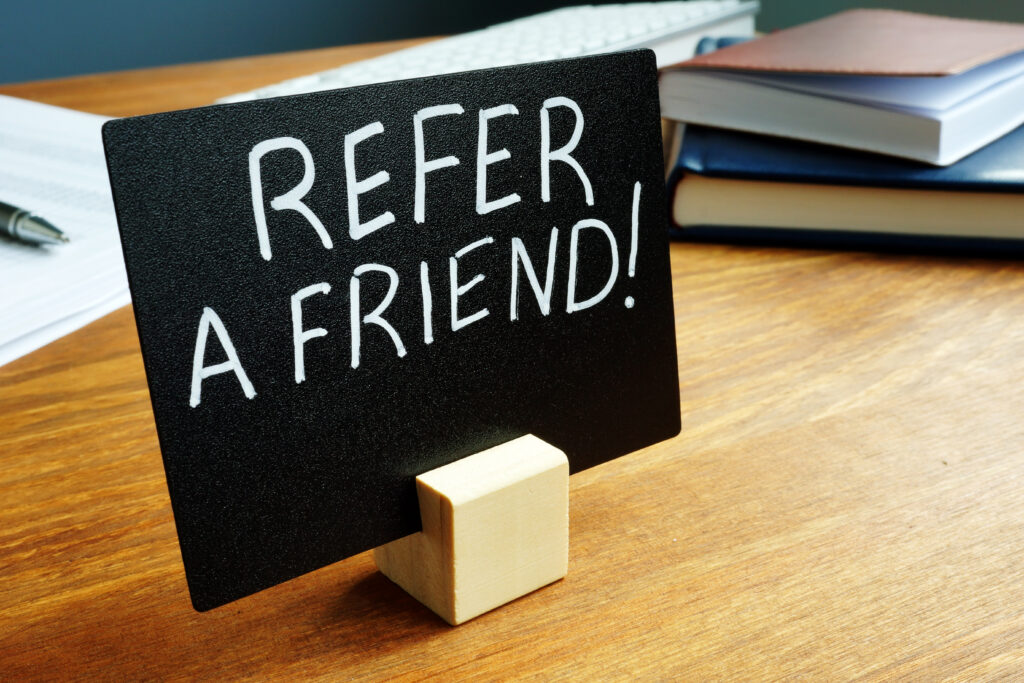 In the months since we launched our MediaAlpha for Agents lead-buying platform, we've been pleased to hear how satisfied agents have been with our unique combination of quality leads, transparent, granular bidding, and white-glove customer service.
As Washington, D.C.-based independent agent Eric Hardiman put it, "The quality is head and shoulders above the competition, and I've used them all. MediaAlpha is the true future of my business and the industry."
That's why we're launching a new referral program to reward our customers for telling their friends and colleagues about the MediaAlpha for Agents difference. Starting now, MediaAlpha for Agents customers can earn a $50 platform credit for each successful referral.
Here's how it works: When you visit the Referral page of the MediaAlpha platform, you'll find a referral link that you and members of your agency can share out to your networks. This link takes agents to a page where they can sign up for MediaAlpha for Agents, and the unique code at the end of the URL lets us know you're the one who sent them. Every time a new customer signs up using your referral link and begins buying leads with us, we'll drop an additional $50 in free credits into your account.
So go forth, and spread the good word. You can share your referral link any way you want: by email, text message, or social media. As a tip, it always helps to start by having a one-on-one conversation with your friend or colleague about the value you've received from our platform. When the $50 in free leads hits your account, you'll be glad you took the time.
When trying to make a referral, it's best to speak from the heart about your own experience with the platform. But if you'd like a couple talking points, here are a few things we've heard our customers are most excited about:
Outstanding lead quality: Our leads are sourced directly from our owned-and-operated insurance shopping websites, and we never sell the same lead to two agents from the same carrier. That's why our customers are reporting that they're able to get in touch with a higher percentage of our leads than the ones they've bought elsewhere.
Unmatched bidding control: Agents can use our platform to filter leads by risk profile and location, which allows them to precisely target the consumers who are most likely to bind. And because our platform enables agents to adjust their bids based on the type of prospect they're targeting, our customers are able to pay the right price for every consumer.
White-glove customer service: Every MediaAlpha for Agents customer is assigned a dedicated client success representative to help them achieve the greatest possible success on our platform. These reps go above and beyond to help agents analyze their performance, make adjustments to their targeting and bidding, and find the buying strategies that work best for them.
Right now, we're matching initial deposits between $250 and $1,000, so your referrals will start off with a nice chunk of change to grow their businesses.
If you're already a MediaAlpha for Agents customer and you have questions about our referral program, reach out to your Client Success Representative or drop us a line at agentleads@mediaalpha.com. If you're not a customer and you'd like to learn more, set up a meeting with an agents lead specialist at mediaalpha.com/agents. Either way, we're looking forward to hearing from you.
You can read the full terms and conditions of our referral program here.