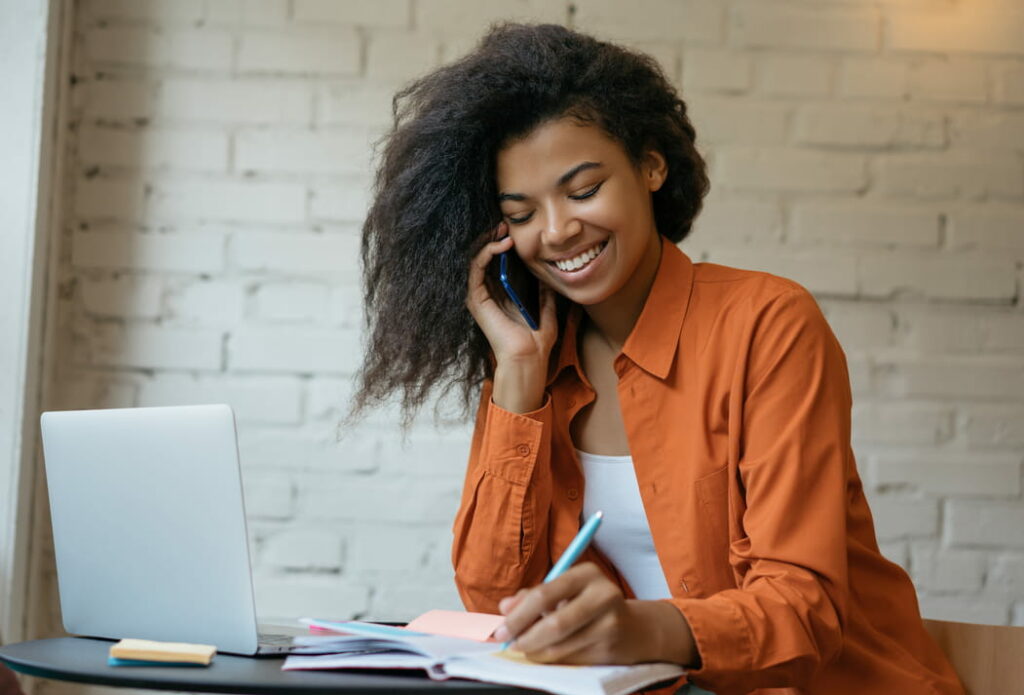 In recent years, call transfers have become an increasingly popular piece of the customer acquisition puzzle for health, life, and Medicare insurance brokers and carriers—and it's not hard to see why.
In a time of declining call contact rates, call transfers save you the time it would take to repeatedly reach out to your target shopper while also guaranteeing that you'll get the chance to speak with an in-market consumer. They also help you cater to a large segment of consumers who feel more comfortable talking to a human being before buying—even if their search begins online. As an added bonus, these conversations enable your representatives to explain insurance policies that can sometimes be rather complex.
But while many advertisers are aware of these benefits, they're not always sure how call transfers work, or how to get the most out of them. Here's what you need to know.
Different kinds of calls: Inbound vs. outbound, warm transfer vs. IVR
Call transfers always enable you to connect with an in-market shopper on the phone, but there are several different kinds of calls, depending on who initiates the call and whether the caller is initially greeted by a live person or an automated menu.

Inbound calls come from shoppers who've initiated them, outbound calls go to shoppers who've filled out a form to request a quote
One thing to think about when buying calls is whether you're buying an inbound or an outbound call—in other words, whether you're being transferred to a consumer who has made or received a phone call about buying an insurance policy.
An outbound call occurs after a consumer requests a phone call on an insurance shopping website, triggering a call back. The consumer may or may not be available at the time, so some of the immediate interest may be lost.
By contrast, an inbound call is generated when a consumer is browsing an insurance shopping website and dials a phone number they see on the site to learn more about purchasing a policy. Then they're transferred to a carrier or broker who has paid to speak with them.
Warm transfers connect shoppers with a human being, while IVR calls connect them to an automated menu of options
The other big thing to look for is whether the calls you're buying are transferred to you from a live agent who's on the phone with a shopper, or from an interactive voice response (IVR) system that records information from the consumer. When the consumer first speaks with a live agent before being transferred to you, it's known as a "warm transfer."
Warm transfers and IVR transfers can each occur on both inbound and outbound calls. Warm transfers are more valuable because the consumer is likely to be more engaged with a live human agent than an automated system. However, warm transfers are typically more expensive for advertisers to purchase as a result.
4 tips for maximizing call performance
Now that we've discussed the benefits of calls and how they work, here are four best practices for achieving strong performance when you buy them.
1. Work every call
Typically, you won't be charged for a transfer until the call reaches what's known as the "billable duration"—or the minimum length of time that call with the shopper lasts. So if your call has a billable duration of 30 seconds and your call ends after 25 seconds, you won't be charged. This setup sometimes incentivizes advertisers to blow through the call as quickly as possible, in order to avoid being charged for calls that don't turn into sales.
However, it's critical to have a real conversation with each consumer. Shoppers might not have all the information they need right away, but the more time you spend with them and the more guidance you provide, the better prepared they'll be to make a purchase from you. While a consumer might have a lower budget than you'd like at the beginning of the call, they are often willing to spend more once you've walked them through the different kinds of coverage you provide and how your plans will make them and their loved ones healthier and more secure.
2. Use data to continuously optimize performance
Like all the digital media you buy, call transfers work best when you're using data to optimize your performance. By working with your MediaAlpha account manager to link your sales data to your marketing data, you'll be able to tell which calls led to which sales. This way, you can identify trends in which kinds of calls and consumers are driving the best performance—and then you can use this information to adjust your targeting and bidding for best results.
We recommend checking your performance data and optimizing your bidding once every week or two, or you can speak with your account manager about letting us optimize your bidding for you.
3. Set daily or hourly caps to adjust call flow
Sometimes you might find yourself getting more calls than you'd like to pay for, or more calls than your call center or agent representatives can handle. The best way to adjust your call volume is to set daily and hourly caps on how many leads you'll purchase through your campaigns. Check out our article on the budgeting and pacing features on the MediaAlpha platform for more information.
4. Use lifetime value to assess the value of each call
Remember, not all policies are equal. Consumers who purchase policies for a whole family are usually more valuable to your business than those who purchase policies only for themselves. And shoppers that are likely to stay with one carrier for a decade are going to do more to boost your bottom line than those who shop for a new policy every year.
That's why it's so important to optimize your call buying for customer lifetime value. When you measure your lifetime value-to-customer acquisition costs (LTV-to-CAC), you'll be able to determine exactly how much each kind of shopper is worth to your business—and then adjust your bidding accordingly.
Calls are becoming more popular, and we can help you make the most of them
As consumer contact rates continue to decline, brokers and carriers are more interested in call transfers than ever before. By familiarizing yourself with how calls work and the best practices for using them, you'll be well-positioned to take advantage of this powerful medium and grow your business with greater efficiency.
If you have any questions about how to purchase calls or how to maximize your performance while using them, our team of hands-on industry experts would be more than happy to give you a hand. Just schedule a meeting with your MediaAlpha account manager. Or, if you're not yet a MediaAlpha partner, you can set up a time to speak with us on our website.