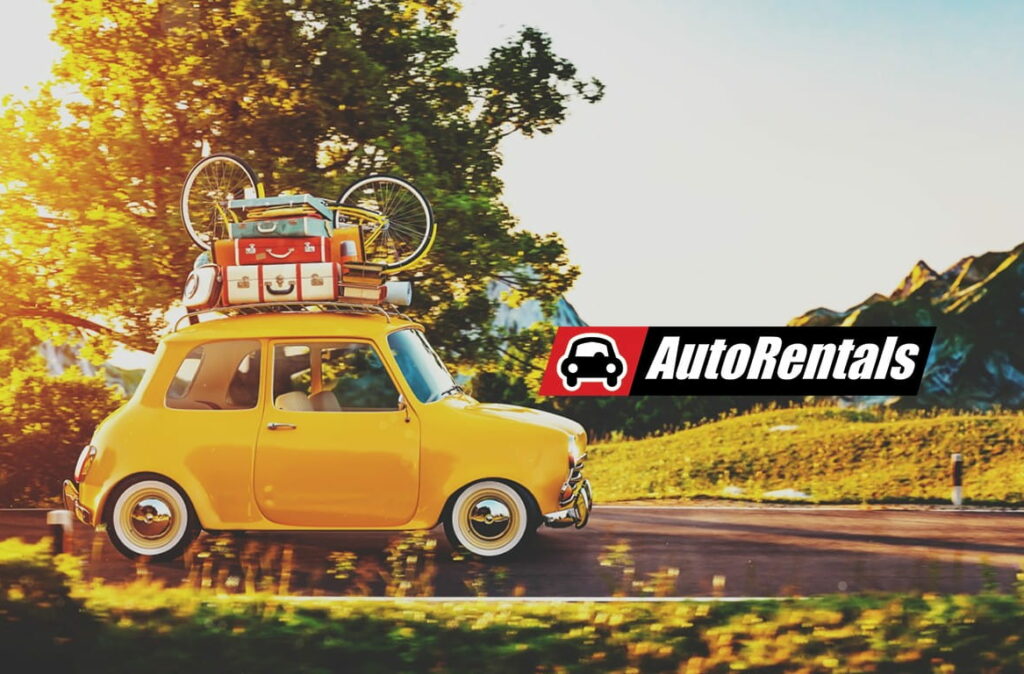 AutoRentals.com is a leading comparison shopping site for consumers who are in the market to rent a car, with 2 million car rental searches per month. By browsing the site's matrix of offers, consumers can pick the car that best meets their needs at the price that best fits their budget, from a selection of top online travel agencies, car rental brokers, and car rental companies.
In addition to being a major destination for rental car shoppers, AutoRentals is one of the travel industry's most sophisticated companies when it comes to customer acquisition. Recently, we spoke with two of the company's leaders—VP of Sales and Marketing Charles Graham and Director of Business Development Janine Covello-Good—about how they're using the MediaAlpha platform to keep up with industry trends, bid granularly on precise audience segments, and intelligently monetize their low-converting site visitors with predictive analytics.
MediaAlpha: AutoRentals has been with MediaAlpha for about five years now. Can you tell us a little bit about how you're using the platform to grow your business?
Charles Graham, AutoRentals VP of Sales and Marketing: From an advertiser standpoint, we're taking advantage of the platform's granularity and transparency to optimize our bids and our targeting.
MediaAlpha gives us the unique ability to target and bid on variables that are specific to the car rental vertical, such as the shopper's preferred car class, days to arrival, length of rental, and destination. When we combine these variables with the platform's transparency into more general details like the consumer's age, location, referral source, and operating system, we're able to be really strategic in how we bid.
MediaAlpha: And you're also using predictive analytics to monetize site visitors who are unlikely to convert. How is that performing?
Janine Covello-Good, AutoRentals Director of Business Development: Yes, we use MediaAlpha on the publisher side as a secondary revenue stream that has become very significant to our business.
When we first started doing this, MediaAlpha's client success team employed predictive analytics to help us identify portions of our audience that were unlikely to convert, or who were still in the comparison stage of their trip planning process. Now, we're able to show these consumers listings for other car rental booking companies as they leave our site, or alongside our own results.
What's different about MediaAlpha is that the listings it helps us show on our site are contextually relevant and very transparent, and the reporting we get back allows us to measure our performance at a very granular level. This allows us to further optimize our site experience in terms of which consumers we show listings to and how those listings appear on the page.
MA: What are some other ways you've been able to use your partnership with MediaAlpha to build your business?
JCG: We've gotten a lot out of our relationship with our client success managers (CSMs), and I think that's one of the biggest things that differentiates MediaAlpha from its competitors. Our CSMs are very heavily invested in our success, and they're able to use their deep knowledge of our business to provide very relevant, personalized suggestions.
When we first started with MediaAlpha, they gave us a really extensive training on how to use the platform, which has allowed us to be power users on our own. We're in the platform every week, and we haven't seen a better one anywhere. So when we have a call with our CSMs, we're able to talk big picture and discuss strategy, scaling, performance, and where we want to go next—instead of focusing on little technical things.
In general, we have a very transparent relationship with MediaAlpha. We know exactly how every single campaign, segment, and click performed at a very, very granular level. We take those insights and apply them to our advertising strategy all the time—we're making hundreds and hundreds of changes each quarter. A lot of people shy away from sharing data with their business partners, but working closely with MediaAlpha has been mutually beneficial.
MA: The COVID-19 pandemic obviously had a major impact on the entire travel industry. How were you able to use the platform to weather the storm?
CG: Needless to say, the past year and a half have brought a great deal of volatility to our marketplace. Fortunately, we had a transparent platform that allowed us to see dips and rebounds in demand that we wouldn't have been aware of from our other marketing activities. Throughout the pandemic, we were able to see when different markets started growing again, which allowed us to invest intelligently.
The market has been particularly volatile these past two months, as consumer travel demand has increased dramatically despite limited rental car supply. Even in the face of rising consumer prices, we've been able to bid efficiently by finding the right places, the right markets, and the right channels. For instance, all of our top markets were sold out during Easter Weekend, but we were able to use the platform's filters to shift our spend to different places where we could be more effective.
MA: What are some things you're working on moving forward?
JCG: We've seen a lot of growth, development, and change on the publisher side in recent months. We spend a lot of time asking, "How can we do more with data? What more can we do with predictive analytics?" So right now, we're working to go deeper on predictive modeling and optimizing our bidding accordingly.
—
Want to learn how MediaAlpha's transparent platform and white-glove customer service can help your travel brand thrive as the industry rebounds from the pandemic? All you have to do is schedule a meeting with your client success representative. And if you're not already a customer, you can visit our website to request a demo and find time to meet with our team.