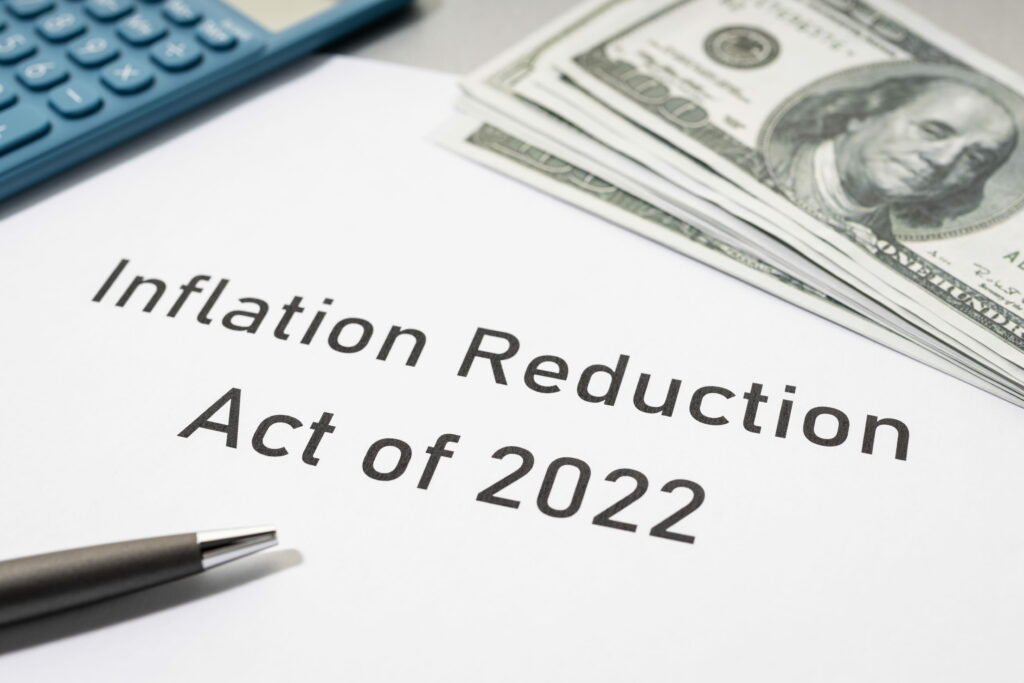 In August 2022, U.S. president Joe Biden signed into law the Inflation Reduction Act (IRA), a sweeping, $750 billion bill intended to address climate change, health care, and tax law. Naturally, there are several key provisions that will impact the health and Medicare insurance advertising marketplaces this year, particularly during the Q4 Open and Annual Enrollment Periods. Here, we'll look at what the Inflation Reduction Act means for Medicare and health insurance advertisers.
Our three key takeaways are below:
The News: Last year's Affordable Care Act subsidies have been extended through 2025
When thinking about what the Inflation Reduction Act means for Medicare and health insurance advertisers, the extension of Affordable Care Act subsidies might just be at the top of the list. These subsidies were implemented when the American Rescue Plan was passed in 2021, and they were set to expire at the end of this year. Now, they've been extended through 2025.
The Takeaway: Advertisers need to let shoppers know that ACA plans will continue to be more affordable
The upshot for advertisers is that ACA exchange health insurance plans will continue to be more affordable for about 13 million consumers. If these subsidies had expired, some consumers might have been inspired to shop for cheaper plans, while others may have chosen not to enroll in health insurance altogether. Heading into the Q4 Open Enrollment Period, health insurance carriers will need to make clear in their messaging that last year's subsidies are in effect again this year, and that shoppers may be entitled to low-cost health insurance plans.
The News: Medicare Part D plans could become more affordable and attractive
The IRA will also have a big impact on Medicare Part D, the private insurance plans that consumers can purchase to help cover some of the cost of prescription drugs. The new law extends subsidies for Part D plans to an additional 400,000 people, according to an estimate by the Kaiser Family Foundation.
The Takeaway: Medicare advertisers can take advantage by investing in Part D advertising and explaining how consumers can benefit from the changes the Inflation Reduction Act has made to Part D health insurance
In addition to becoming more affordable for some consumers, these plans might also become more attractive. The law caps premium growth on Part D plans at 6% a year from 2024 through 2029, and it also places a $2,000 maximum on out-of-pocket costs that consumers can pay for Part D drugs. The law will also enable the federal government to negotiate the cost of certain drugs with manufacturers.
Medicare carriers have the opportunity to take advantage by advertising their Part D offerings and communicating to consumers how these plans have been impacted by the new subsidies and rule changes.
The News: Q4 is going to be a big season for health and Medicare advertising
In addition to what the Inflation Reduction Act means for Medicare and health insurance advertisers, there are several additional factors that suggest Q4 could be a big one for these carriers.
As we've noted previously, 2021's special enrollment period gave consumers six additional months to purchase insurance, which spread out health care shopping throughout the year. But this year, health insurance and Medicare shopping will be condensed into the final few months of the year as usual, and in some states, into January 2023.
Meanwhile, the Biden Administration is expected to extend its Covid-inspired Public Health Emergency declaration into January 2023 at the very least. The Public Health Emergency expands the number of consumers who qualify for Medicaid coverage.
The Takeaway: The Inflation Reduction Act and other factors mean health insurance and Medicare advertisers need to be prepared for an end-of-year rush
For carriers, this means you should have budgets ready for the typical end-of-year rush you'd been accustomed to pre-Covid. If you haven't already started thinking about budgeting, ad copy, measurement, and perfecting your operational flow, now is the time to start.
Want to know more about what the Inflation Reduction Act means for Medicare and health insurance advertisers? We'd love to help you prepare for Q4.
The end of the year is a busy time for health insurance and Medicare advertisers, and it's fast approaching. If you're looking for tips on how to prepare, our Open Enrollment Checklist is a great place to start.
And if you run into any additional questions or challenges, our team of hands-on industry experts is more than ready to help you tackle them—just set up a meeting with your account manager. Of course, if you're not yet a MediaAlpha client, you can always set up a time to learn more about what we have to offer on our website.