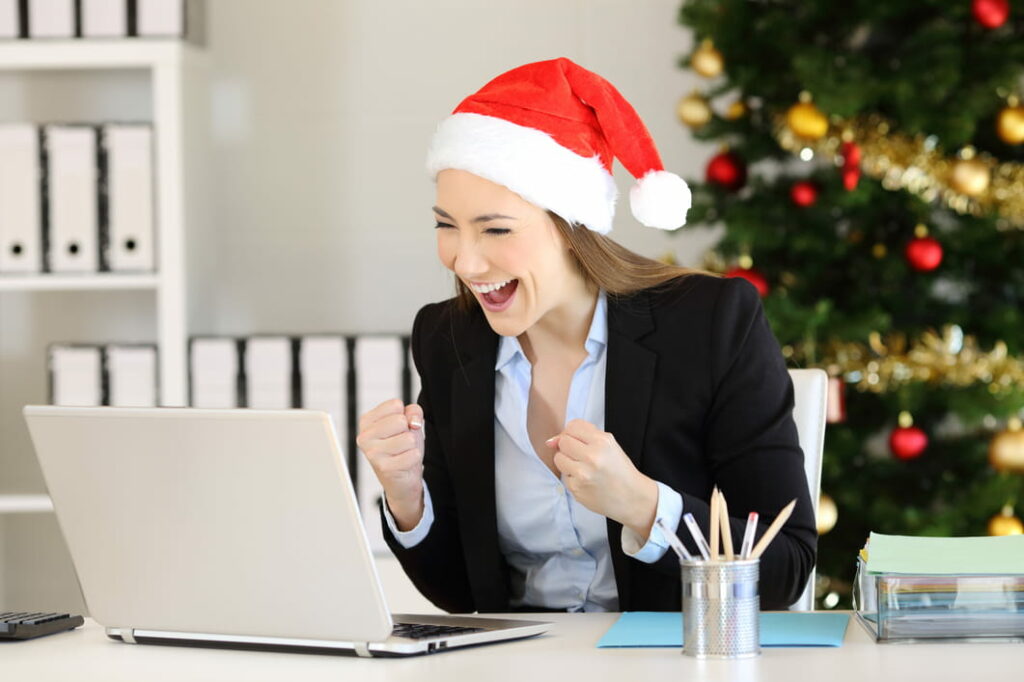 During the holiday season, ecommerce and retail brands flock to channels like social media, display, affiliate marketing, and connected TV in hopes of reaching as many consumers as possible during the year's peak time for retail shopping. As a result, insurance carriers see their advertising prices increase considerably in these channels, even though consumers are not especially inclined to purchase insurance policies during this time period.
Indeed, from our conversations with digital marketers, we've learned that display and open-market connected TV prices increase by 15%-20% during the holiday season, while social media advertising rates on TikTok prices increase by 25%-35%. These increases apply to all advertisers, even those in verticals like insurance that do not have a corresponding increase in their appetites for growth or their opportunities to expand profits at the end of the year.
The upshot? Media that had previously been a good buy for you suddenly becomes more expensive than it's worth. But you still need to maintain or grow your book of business and acquire new customers profitably. And you might also have excess budget to spend that had previously gone to these other channels. So, what's an insurance marketer to do?
The answer is to look toward vertical-specific media that allows you to spend money in marketplaces that are exclusive to insurance carriers and will not experience a holiday-related cost spike. These channels include paid search, email, and vertical search channels such as insurance shopping websites. By intelligently spending budgets in these places, you can continue acquiring customers efficiently throughout the holiday season.
As prices go up elsewhere, vertical-specific media gives insurance advertisers the stability and performance they need
In an environment where retail and ecommerce brands are driving up prices, you're better off looking toward channels where you're only competing against other insurance carriers—rather than against the retailers and ecommerce brands who are spending heavily to capitalize on the holiday rush.
For instance, if you're bidding on search keywords associated with auto insurance, you're not going to be up against the major clothing and electronics brands who are frantically competing to sell their wares. The same would be true of emailing a paid list of in-market insurance shoppers or targeting the consumers who fill out quote request forms on insurance shopping sites.
Insurance shopping sites enable you to spend excess budget with flexibility, efficiency, and control
Often, the rise in prices across all-purpose media channels leads marketers to shift their funds at the end of the year. If you work within a carrier's digital marketing operation, you might find yourself with millions of dollars in additional budget you need to redeploy in the final month or two of the year. In this instance, you'll need to look toward channels that enable you to spend quickly, while also giving you complete control over how much you spend and where you spend it.
One such option is to invest your excess budget in the click leads that are generated from insurance shopping website visitors who've filled out a form to request a quote. Because these clicks are bought programmatically, you can spend exactly as much budget as you want, right when you want to spend it. Indeed, like paid search and email, this channel offers a scalable way to reach a large number of in-market insurance shoppers, with the daily and weekly caps you need to ensure that you don't overspend.
But what sets insurance shopping websites apart is that they enable you to quickly and flexibly spend your end-of-year budget—without sacrificing campaign efficiency. Due to the information that consumers fill out in their quote request forms—including insured status, homeownership status, and credit rating—this channel provides a level of detail about each shopper that others do not. As a result, you can carefully spend budget on the consumers that are most valuable to your business and most likely to help you hit your specific marketing goals. This depth of information enables you to segment your audience as granularly as you need to optimize for whichever goals you're hoping to achieve.
Want guidance for getting the most out of your end-of-year campaigns? We're here to help.
As the holiday season approaches, carriers can prepare themselves by developing a game plan for moving funds toward vertical-specific channels that do not experience a spike in costs at the end of the year.
If you're looking for advice on how to make the most of your investment in click leads and insurance shopping websites, our P&C Profitability Playbook offers an end-to-end look at the best practices for efficient online customer acquisition. Or you can schedule a meeting with your MediaAlpha account manager for more personalized guidance. And if you're not yet a MediaAlpha client, you can find a time to speak with us on our website.