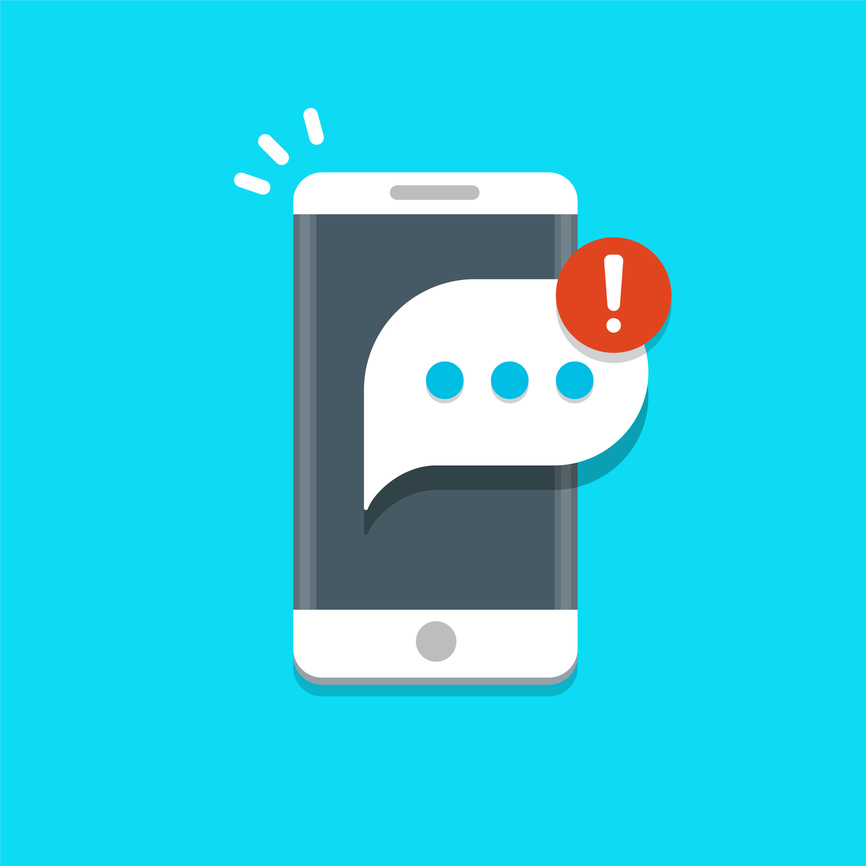 When it comes to insurance customer acquisition, speed to lead is the name of the game for agents. The faster you're able to reach out to an in-market shopper who has indicated interest in receiving a quote, the more likely you'll catch them while they're still looking for insurance—and before they've purchased a policy from another agent. That's why it's important to know you've won a new lead the moment you win it.
When agents rely solely on email updates to keep track of when they've received a lead, they can sometimes go hours without being aware that they have a new consumer to contact. After all, most people aren't continuously checking their email all day—particularly during nights, weekends, and other times they're outside the office.
In order to help you contact consumers as quickly as possible, we've recently introduced a new feature on the MediaAlpha for Agents platform that enables you to receive a text notification every time you acquire a new lead. Each text will include the lead's first name and a link to see the lead's full details in the MediaAlpha for Agents platform. From the platform, you can easily click on the consumer's phone number and call the consumer right then and there. This way, you never have to worry about letting a lead collect dust in the time it takes you to check your email.
Agents can use text alerts to quickly respond to consumers who request a quote
Setting up text notifications in the MediaAlpha platform is simple. All you have to do is navigate to the account settings page in our platform. There, you'll see a form field titled "Text Message Notification," where you can type in the phone number you'd like your text alerts sent to. If you'd like to receive alerts to more than one phone number, you can type in multiple phone numbers and separate them with a comma. Alternatively, you can ask your client success manager to turn the text notification feature on for you.
Here's what the text messages look like: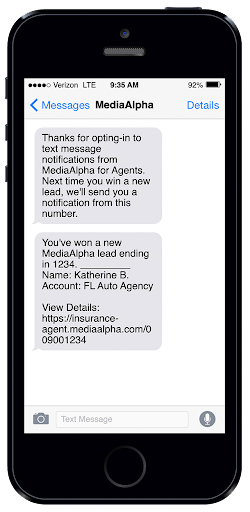 From there, you or a member of your team can contact your new lead in an instant.
Have questions about our text notification feature or the MediaAlpha for Agents platform? Let us know.
Our new text notification feature helps agents get updates on their new leads at the speed required by the highly competitive insurance customer acquisition marketplace. With this feature implemented, you'll be able to beat out the competition in contacting your target consumers, even when you're on the go.
If you have any questions about how to set up text notifications, how to use the MediaAlpha platform, or how to more effectively work your leads, we're more than happy to help. All you have to do is contact your client success representative to set up a meeting—or schedule an initial meeting with us on our website.