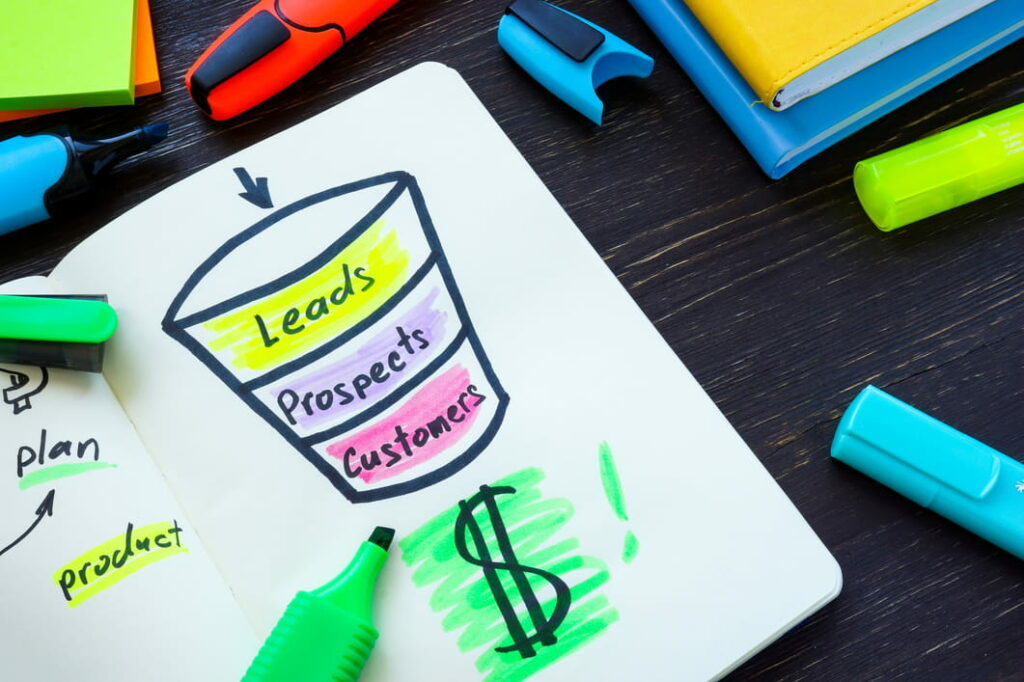 The past two decades have seen significant consolidation at the top of the property and casualty insurance market. This year, J.D. Power reported in its 2021 U.S. Insurance Shopping Study that the top five auto insurance carriers now account for 60% of all U.S. premiums—up from 44% 20 years ago.
These large carriers have widened the gap between themselves and the rest of the field through massive investments in brand advertising that mid-sized carriers simply do not have the scale to match. When consumers think of buying an insurance policy, they think of the big carriers whose ads are ubiquitous every time they sit down to watch TV. Often, shoppers will seek out and purchase a policy from one of the brands they remember from television without so much as considering another carrier.
Fortunately, all hope is not lost for mid-sized carriers looking to earn a seat at the consideration table. By investing in performance marketing at the bottom of the funnel, these carriers can grab the consumer's attention right when they're considering purchasing a policy—dramatically improving the likelihood that the shopper will quote and bind. And whereas keeping up with the top spenders on television would require an overall marketing budget of more than $1 billion, performance marketing enables mid-sized carriers to acquire new customers efficiently with strategic targeting and granular bidding.
Big brands have an insurmountable advantage when it comes to unaided awareness
In marketing parlance, the top five carriers have built a major advantage in what's known as "unaided awareness," and this gap is a major problem for less well-known brands.
When a carrier has high unaided awareness, it means that a consumer is likely to list their brand when a survey interviewer asks them to name an insurance brand they know about. By contrast, "aided awareness" occurs when a consumer answers affirmatively after being asked "Have you heard of a brand called Acme Insurance?"
Unaided awareness is an important metric because it suggests which brands consumers will be likely to seek out in the natural setting of a shopping search. According to J.D. Power, "brands recalled on an unaided basis are four times more likely to be quoted than brands only recognized on an aided basis." As a point of comparison, the four carriers that J.D. Power found to be the most well-known had unaided awareness of between 47% and 59%, but just two other brands had unaided awareness above 20%.
The study also found that consumers usually request about three quotes before purchasing a policy. If mid-sized carriers don't have the unaided awareness to break into that group, they're likely to be left out in the cold…that is, unless they can grab the shopper's attention as they're getting ready to make a purchase.
Performance marketing helps mid-sized brands compete on a more equal footing with bigger rivals
Performance marketing is a powerful antidote for mid-sized brands looking to work around their disadvantage when it comes to unaided awareness. For instance, a brand can claim a shopper's attention by offering them the opportunity to receive a quote right after they finish filling out a quote request form on a comparison shopping website.
This tactic has a major impact on a carrier's ability to quote and bind its target customers. The J.D. Power study included a chart that compared more than 20 carriers based on their levels of brand awareness, consideration, and quoting. What stuck out to us was the difference we noticed between two mid-sized carriers with nearly identical levels of brand awareness. Despite starting off with similar levels of consumer mindshare, one carrier quoted 50% more of its prospects than the other. The difference? The carrier with the higher quoting rate spends significantly more annual budget on bottom-of-the-funnel performance marketing.
Once a carrier is able to show the consumer a quote, the playing field becomes much more level. The J.D. Power study found when consumers receive quotes from multiple carriers, they purchase the policy with the lowest price 81% of the time. So if a mid-sized brand is able to muscle its way into quoting a shopper, there's a good chance it can close the deal if it offers an affordable policy.
Performance marketing is only becoming more important for mid-sized carriers
For mid-sized insurance brands, there has never been a better time to harness the power of performance marketing and catapult into consideration among their target customers. Indeed, a number of carriers of all sizes are right now looking to improve their profitability by reducing their spend on customer acquisition. In a hard market like this one, the bottom of the funnel is even more important than usual.
With less money to spend and an elevated focus on profitability, carriers will be looking to make every dollar count. That means investing in advertising that leads directly to new policy sales, as well as implementing savvy targeting and bidding strategies to reach the right shoppers and pay the right price for every click. Through healthy bottom-of-the-funnel investment and a thoughtful bidding strategy, mid-sized carriers can drive new customer acquisition and keep up with their larger competitors, all while maintaining a high level of profitability.