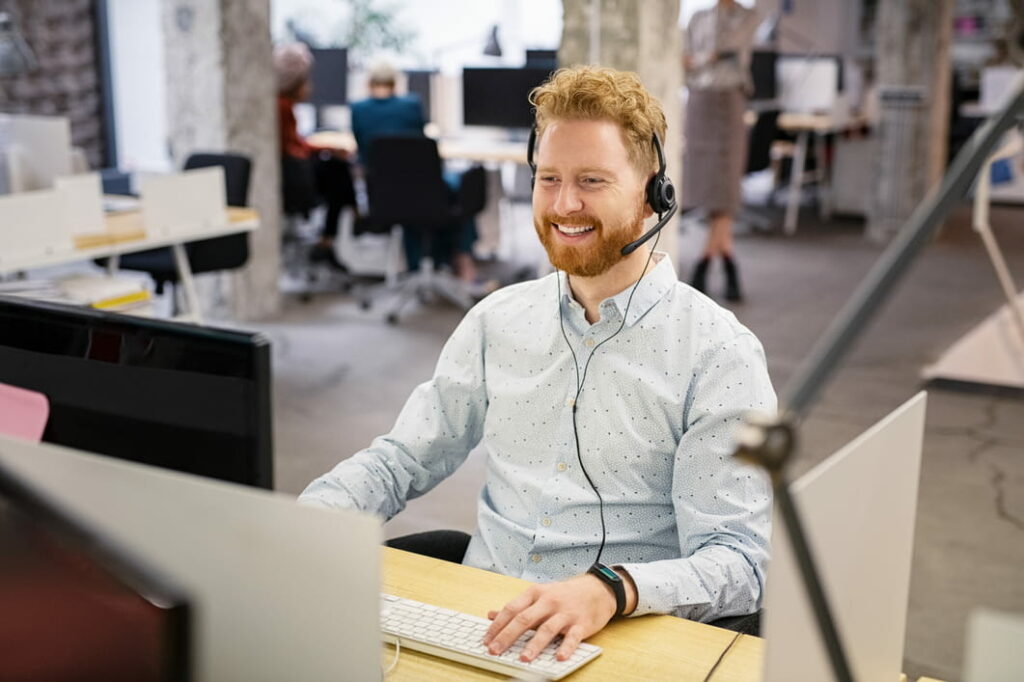 Insurance agents need high-quality leads to generate new customers and grow their businesses. But how do you know whether the leads you're buying are actually delivering the quality you need? After all, every lead vendor says their leads are the best in the business.
One helpful way to think about lead quality is in terms of connections. That is, how often are you able to have a conversation with a consumer who is interested in learning more about your insurance offerings, either via the phone, text, or email? In essence, keeping tabs on your connections enables you to see how often your leads did the job you purchased them to do: connecting you with an in-market insurance shopper who's open to hearing about what you have to offer.
Connections enable you to measure how often you're able to have a conversation with an in-market shopper
To be clear, connections aren't the only way you can or should measure the effectiveness of your leads. Certainly, if your leads aren't generating new sales or delivering a positive return on investment, you shouldn't be buying them.
But connections do enable you to isolate the quality of your lead from outside factors that influence your policy sales or return on investment. For instance, you might have a high-quality lead—that is, a real, in-market insurance shopper—who's just beginning to think about purchasing a new policy. If you can't connect with them, they're probably not going to be worth much to your business. But if you can get them to answer a phone call or text message, you can lay the groundwork for a future sale—even if the shopper doesn't convert right away.
If you want to get a sense of how much you're paying for each good lead, you can measure your cost-per-connection by dividing the number of conversations you have by the number of leads you've purchased. This metric shouldn't replace cost-per-bind, return on ad spend, or any of the other metrics you use to measure how your leads are impacting your business. But it will give you a good idea of whether your leads are delivering on the promise of helping you reach in-market shoppers.
A lead doesn't have to be exclusive to deliver a connection—or a sale
One thing that's important to remember is that many of your connections will come from consumers who are also exploring other insurance options. Unless you've chosen to pay extra for exclusive leads, most of the leads available online are "shared leads," meaning that they are sold to two or more insurance carriers or agents. At MediaAlpha, we never sell a shared lead to two agents at the same captive carrier. Still, you may wind up speaking with a consumer who is also fielding calls from other insurance providers.
And that's just fine. The average insurance shopper requests about 3 quotes before purchasing a policy, so it makes sense that your leads will want to do their due diligence by comparing prices before purchasing a policy from you. What matters is that you're able to connect with the shopper and offer them a quote. If you have a policy that meets their needs at a competitive price, there's a good chance you'll have a new sale on your hands.
Want to learn more about how we can help you connect with in-market shoppers? We'd love to chat.
When we were first developing our MediaAlpha for Agents online leads product, we heard the same thing from so many of the agents we spoke with: "If I can just get someone on the phone, I'll be happy." Indeed, at many lead companies, these connections are few and far between.
Today, our agent partners connect quite frequently with the high-quality leads we source from our owned-and-operated websites—with some agents connecting with more than 90% of the leads they buy from us. And our knowledgeable, responsive client success managers are always offering our clients additional suggestions for how they can connect with even more insurance shoppers.
If your insurance agency is looking to connect with more in-market shoppers—and you're not already a MediaAlpha for Agents client—we'd love to hear from you. Right now, we're matching initial deposits between $250 and $1,000, enabling you to start connecting with a steady stream of potential customers right off the bat. Schedule a meeting with us today to find out more.