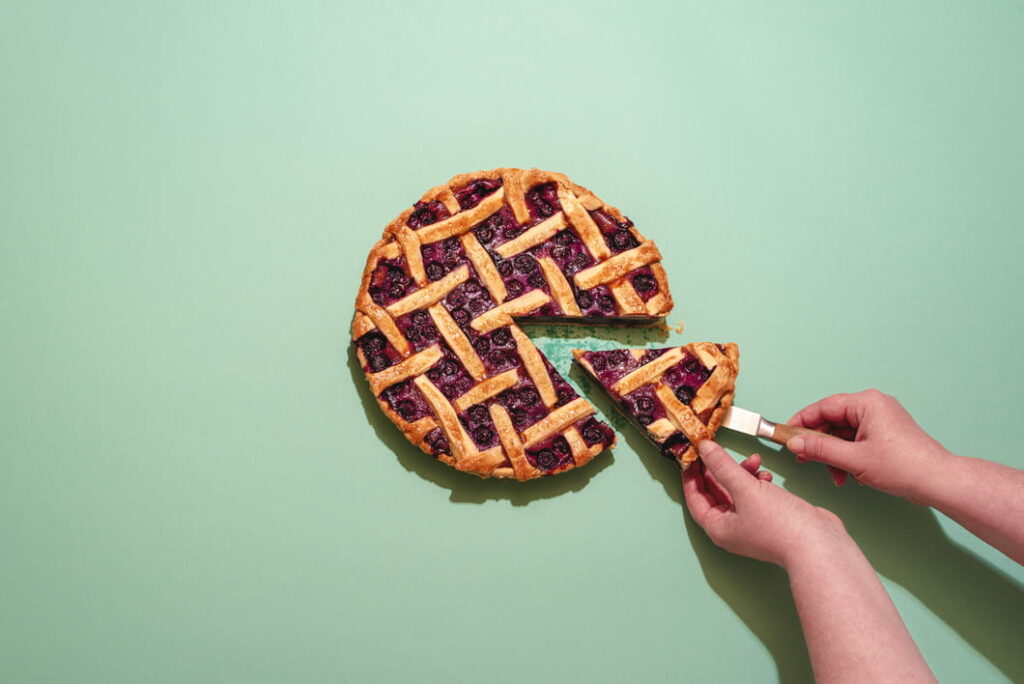 There's a lot for insurance publishers to like about the MediaAlpha platform, from our source transparency and detailed reporting to the technology integrations that make advertisers more effective and publisher inventory more valuable.
But perhaps one of our greatest advantages lies in the revenue sharing and fee structure we give publishers. Year after year, we give publishers more of the money advertisers spend on our platform than our competitors.
The reason we're able to consistently offer our publishers such low technology fees lies in our unparalleled operating leverage. We run a lean company, where a small, tight-knit group of highly productive employees has built a multi-billion dollar business. Because we have fewer team members than other companies in our space, our lower overhead costs allow us to offer better terms to our business partners while still maintaining profitability.
Don't believe us? Just take a look at the numbers. During 2020, advertisers spent $816 million on the MediaAlpha platform. Given that we had just 117 employees at the time of that reporting, that's $7 million in transaction value per employee.
If you look at our closest competitors, they simply don't have the operating leverage to profitably offer publishers a pricing structure on par with ours.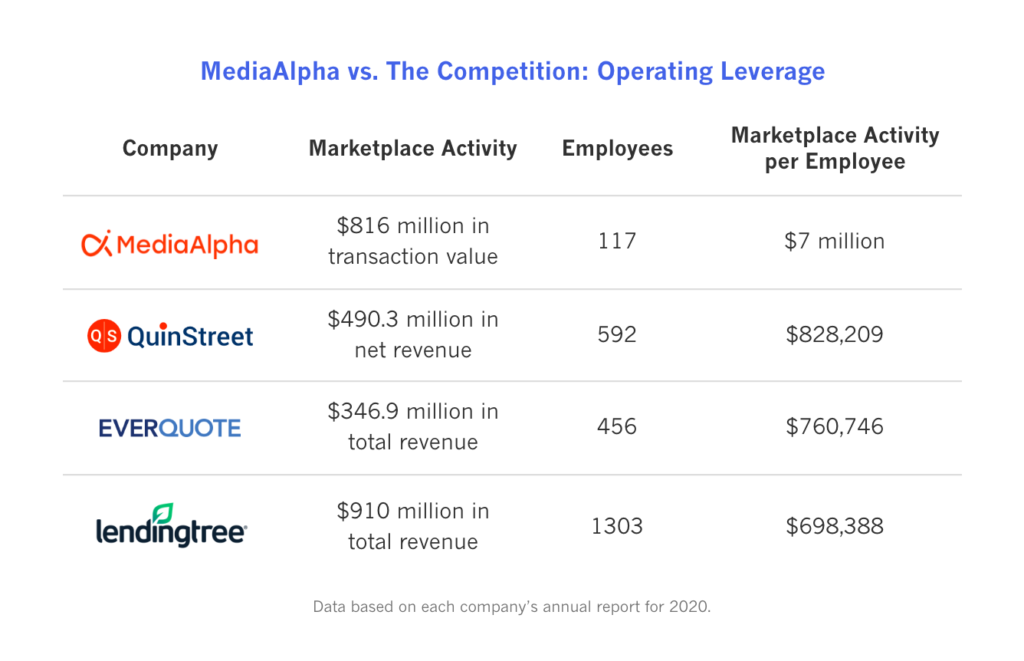 When compared to MediaAlpha, EverQuote reports less than half as much total revenue (a metric that is comparable to the one we report as transaction value), despite having nearly four times times as many employees. QuinStreet is a bit better, but even they report much less marketplace activity than us, with more than five times as many employees. All told, QuinStreet generates $828,209 in revenue for every employee—less than one-eighth of our $7 million in transaction value per employee.
Our operating margins stem in part from our internal culture, which invests heavily in professional development and gives team members the opportunity to take on challenges, build new skills, and become more productive with each passing year. But that's a story for another article.
If you run an insurance publisher business, and you're not already taking advantage of MediaAlpha's industry-leading technology and revenue sharing, there's a pretty easy solution for that.  Set up a call with a member of our client success team and learn how you can get started.