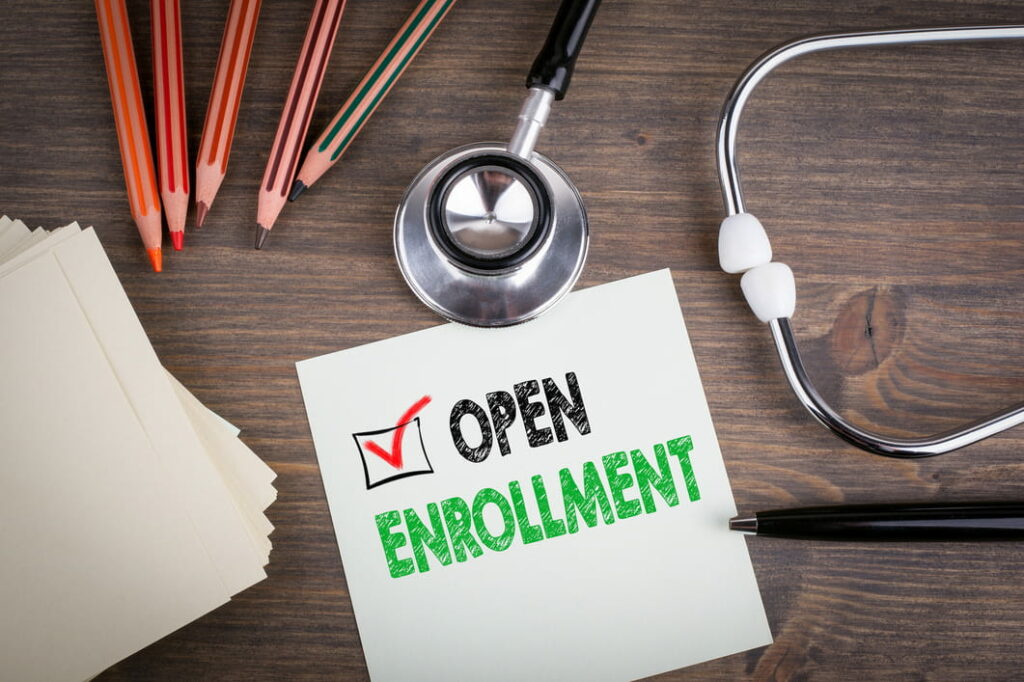 Last year's Open Enrollment Period was the biggest of all time, with 14.5 million people signing up for Affordable Care Act health insurance plans in a year that included a special enrollment period that stretched from February 15 through August 15. In addition, a set of new subsidies made insurance more affordable for millions of consumers.
But while last year's special enrollment period saw consumers buying plans steadily throughout the year, we expect to see a big wave of shopping during the fourth quarter of 2022. This year, there's no special enrollment period, and it's unclear to what extent last year's subsidies will be renewed. As a result, advertisers should be prepared for the traditional open enrollment cycle and the flurry of end-of-year activity that comes with it.
Here are three things for health advertisers to know as they get ready for a fourth quarter that will likely be much bigger than last year's:
1. A shorter enrollment period means a frenetic fourth quarter
Last year's special enrollment period gave consumers six additional months to purchase insurance, which spread out health care shopping throughout the year. This time around, shopping will be condensed into the final two months of the year, and in some states, into January 2023. The upshot? Expect the usual end-of-year rush we'd been accustomed to prior to 2021.
2. If federal assistance expires, millions will be incentivized to shop for new insurance plans
In response to the Covid-19 pandemic, the federal government took several actions to make it easier for Americans to afford health insurance. When it declared a public health emergency in 2020, the government enabled millions more consumers to get health insurance through Medicaid. Meanwhile, the American Rescue Plan of March 2021 expanded the tax credits that were available to shoppers who signed up for coverage through the ACA marketplaces.
The Biden administration has announced it will extend the public health emergency past mid-July, but it's unclear how long it will be extended for. If the public health emergency declaration were to expire, the Kaiser Family Foundation predicts that 5 million to 14 million consumers would come off the Medicaid rolls. Many of these consumers would likely find themselves looking for insurance on the ACA exchanges.
The American Rescue Plan tax credits will expire at the end of this year, and if they do, the federal government estimates that more than 10 million people will face a reduction in their premium tax credits or lose them entirely. The government also believes that 3 million people could lose their health insurance.
When costs rise for consumers, they're incentivized to shop for a new plan. Health insurance advertisers need to keep a close eye on whether these two programs are extended and make sure their advertising communicates to consumers which subsidies are available to them this year.
3. It's never too early to start preparing for open enrollment
With a major Q4 ahead, it's incumbent on health advertisers to start working now to make sure they're ready to meet rising consumer demand.
This means making sure you have the right measurement tools in place to bid effectively for in-market shoppers, perfecting your advertising messaging and user experience, and forecasting your media plan and budget spend. For more information on how to get ready, check out our Open Enrollment Checklist.
Want more help gearing up for Q4? Reach out to your account manager today.
If you're looking for more information about how to get ready for a whirlwind fourth quarter, our team of hands-on industry experts is a great place to start. With decades of combined health insurance experience and deep insight into the customer acquisition marketplace, our team can help you stay on top of key trends and design a successful open enrollment gameplan. Just connect with your account manager to set up a meeting.
And if you're not yet a MediaAlpha client, you can always schedule time to speak with us on our website to learn more about how we can help.