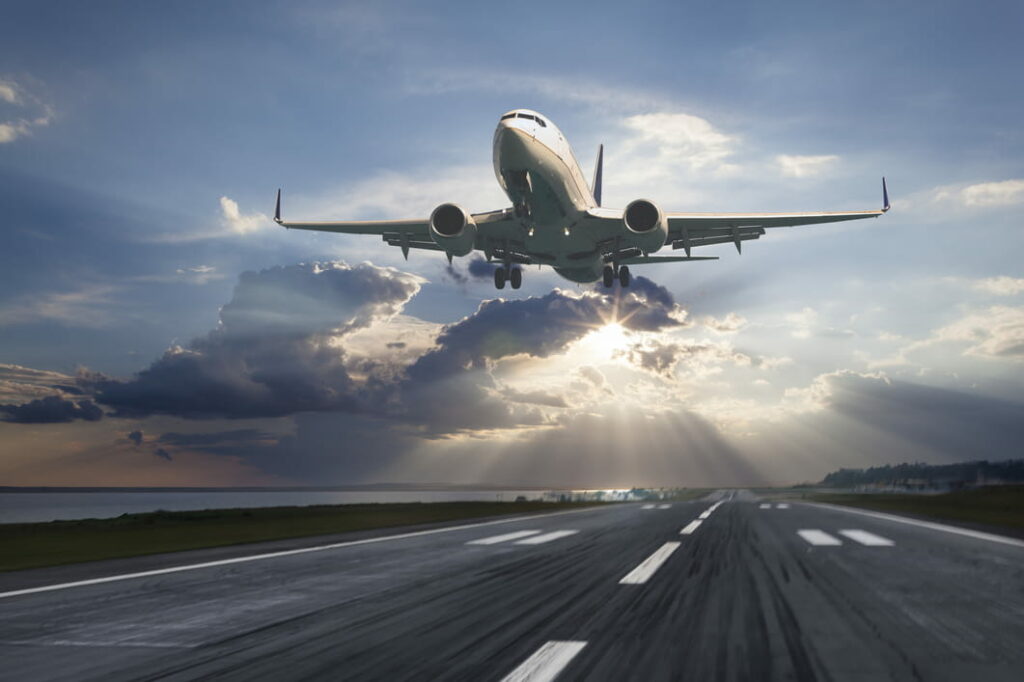 As Americans continue to get vaccinated in growing numbers, more and more of them are choosing to satisfy their pent-up demand for travel. This past Memorial Day weekend, more than 7 million people flew out of U.S. airports, signaling a major return for airline, hotel, and car rental brands.
Now that travel demand is once again on the rise, travel companies across the country have a major opportunity to jumpstart their businesses and make up for the losses they've endured throughout the pandemic. And whether you're a travel advertiser looking to acquire new customers or a publisher working to monetize the shoppers who visit your website, there's no better place to take advantage of this opportunity than MediaAlpha.
While our travel business took a hit during the pandemic, our diversified company was able to withstand a difficult year and continue growing. Throughout this turbulence, we've continued working on our platform and learning from the insights that have been developed by our peers in our insurance vertical. Today, we're proud to offer the travel industry's most precise, most transparent, and most powerful platform for customer acquisition. And we can't wait to help our customers bounce back from challenging circumstances.
Our size and scale allowed us to weather the storm—now, we're building for the future
One of our great strengths as a business is the scale of our platform and the diversity of the businesses who use it to maximize the value of every consumer interaction. Each year, our platform handles more than $800 million in transactions, across verticals such as travel, health insurance, Medicare, life insurance, personal finance, education, and property and casualty insurance.
Not only does this allow us to withstand cyclical downturns in any one industry, it also gives us the resources and experience we need to continuously improve our platform. Because of the breadth of our business, we're able to see what works and what doesn't across a range of industries, as well as to more quickly identify new features we can add to make our offering more impactful for our customers. During the pandemic, we've been perfecting our predictive analytics capability, which allows travel brands to more efficiently monetize their website visitors by using their historical data to predict how different kinds of customers will behave in the future.
Our platform offers travel brands better transparency, more granularity, and greater scale than any other platform
Coming out of the dark days of the pandemic, we're proud to offer a customer acquisition platform that is the clear market leader in the travel sector. Indeed, at a time when many travel advertisers have reduced budgets due to the losses they absorbed during the pandemic, it's never been more important to ensure that every penny is spent strategically to generate the greatest possible performance. Only MediaAlpha offers travel brands the transparency, granularity, and scale they need to achieve results in this crucial moment.
It all starts with the transparency that has always been fundamental to our company's success. Simply put, no one passes more data to travel advertisers than we do. While other platforms in our space ask travel brands to put their money into a black box, we provide full insight into the exact publisher the ad is running on, as well as the channel the consumer arrived from. This way, our partners can better understand their performance and make intelligent adjustments to improve it moving forward.
That's where our industry-leading granularity comes into play. We empower travel advertisers to adjust their targeting parameters and bid prices based on a wide range of variables that other platforms don't, including referral source, days to arrival, and length of trip. This allows our partners to target the right audiences and pay the right price for every consumer.
While travel brands sometimes expect to compromise scale in order to achieve performance, we offer the best of both worlds. With the industry's largest collection of supply and demand, both advertisers and publishers can grow their businesses at the speed necessary to rebound from a global pandemic. Our scale also gives us a broad overview of the travel customer acquisition marketplace, which in turn allows our customer service team to provide data-driven insights and suggestions that help our partners optimize.
Ready to start rebuilding your business in a post-pandemic world? We're here to help.
As the travel industry continues its post-pandemic comeback, advertisers and publishers will need to be as efficient as ever in how they capitalize on a flood of new shoppers. The companies that will grow during this period will be the ones who are capable of making and executing granular, strategic decisions at scale.
If you're a MediaAlpha customer looking to develop the best approach for capitalizing on travel's big comeback, our client success team is always available to sit down for a strategy session. And if you're not a MediaAlpha customer yet, we'd love to start working with you. Schedule a demo with us today and learn what the market leader in travel customer acquisition can do for you.