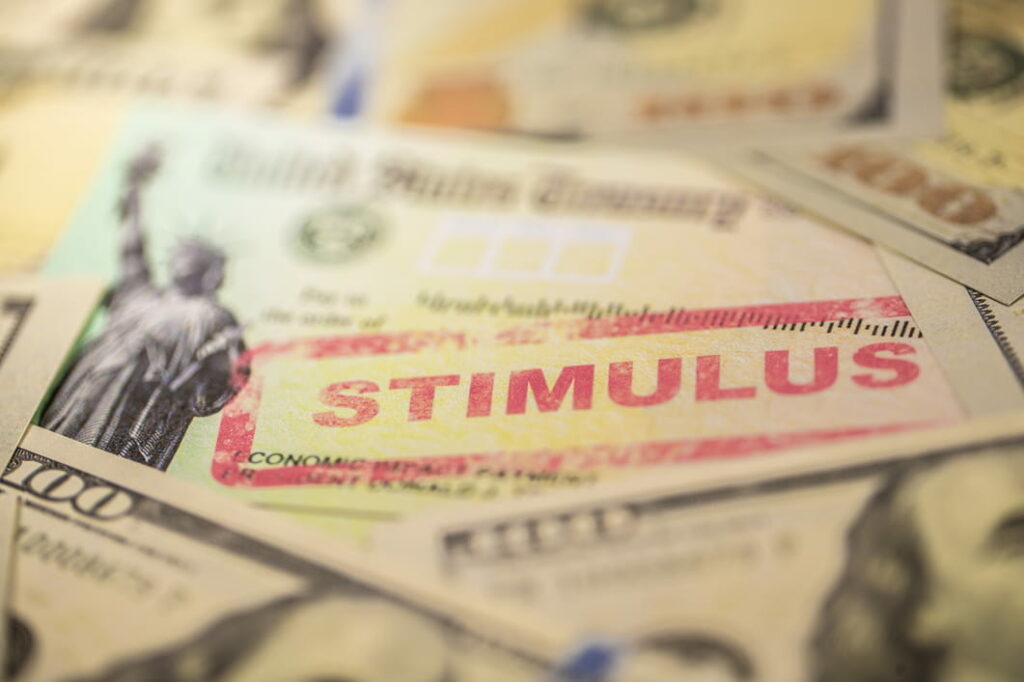 With the passage of the American Rescue Plan Act on March 11, the federal government will soon issue $1,400 stimulus payments to Americans making up to $75,000. The checks will mark the third round of stimulus payments the U.S. government has issued since the beginning of the COVID-19 pandemic, and they're expected to arrive by the end of the month.
As the auto insurance industry's largest online customer acquisition channel, MediaAlpha holds a unique vantage point that allows us to understand the high-level trends that shape the more than $800 million in annual transactions we see on our platform. By analyzing the impact of the first post-pandemic stimulus on our marketplace and recent trends on our platform, we've identified two key trends that auto insurance advertisers should be aware of as they make plans to acquire customers following the latest round of stimulus payments.
Here's what auto insurance carriers need to know:
1. We saw an increase in shoppers following the first stimulus, led by non-standard drivers
When the first stimulus checks went out in April 2020, we saw a wave of new shoppers using their checks to purchase auto insurance, similar to the uptick we usually see when tax refund checks go out. From late March to early April, there was a 30%-40% increase in the number of users who clicked on auto insurance ads or searched for policies. This growth occurred across both the standard and non-standard categories, but the stimulus had a larger impact on the non-standard marketplace. We expect to see similar patterns this time around.
2. The non-standard market has become more competitive over the past year
The non-standard customer acquisition market has become more competitive this past year, in part due to the way the pandemic has altered consumer driving habits. While many standard consumers are driving fewer miles because they are no longer commuting, non-standard drivers are more likely to be essential workers. By comparison, this set of consumers is likelier to have never stopped driving, and coverage has never been more important for them.
During this time period, several carriers that have traditionally pursued standard drivers have expanded into the non-standard market, highlighted by State Farm's acquisition of GAINSCO and Allstate's purchase of National General. Consequently, we've seen a 20%-30% increase in non-standard cost-per-click prices since the beginning of January 2021.
Have more questions about what the stimulus means for you? We're here to help.
These are just a few of the insights MediaAlpha can provide to shed light on the current state of the market and how a new stimulus might change things for auto insurance advertisers. If you have any questions as you're developing your customer acquisition strategy for the next several months, you can always reach out to your client success representative.