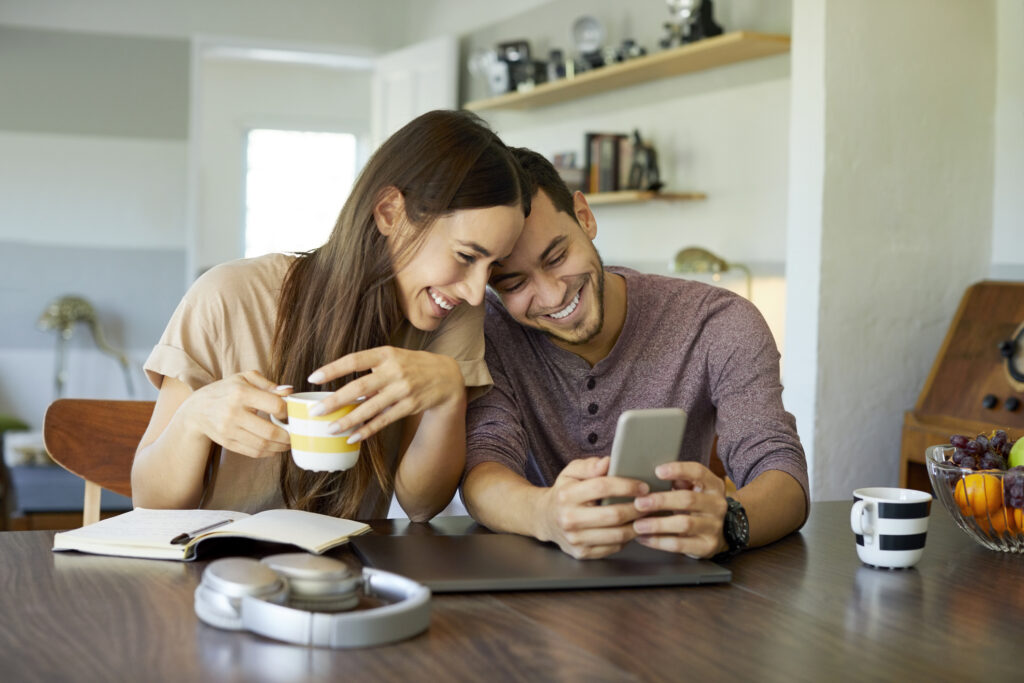 In 2019, Millennials surpassed Baby Boomers to become the largest generation of adults living in the United States. Born between 1981 and 1996, the Millennial generation is marked by its familiarity with digital technology and its tendency to delay traditional adult lifecycle events such as getting married, having a child, or buying a home. Today, there are more than 70 million Millennials in the U.S., who are ages 25 to 40 as of 2021.
While Millennial consumers certainly present unique challenges to insurance agents who may be used to selling their products to Baby Boomers and Generation X, there are now simply too many of these shoppers for you to ignore them. And, contrary to popular belief, Millennials are not only buying insurance, they're open to buying from an agent—if you approach them the right way, that is.
Here, we'll take a look at five Millennial insurance trends you need to know about in order to serve these consumers the right way and earn their business.
1. Millennials are delaying major life milestones—but they're not skipping them entirely
One of the hallmark traits of Millennials is that, on average, they tend to get married, have children, and buy homes and automobiles later in life than previous generations. Given that these life milestones often coincide with the purchase of a new insurance policy, agents sometimes arrive at the incorrect conclusion that young adults won't be interested in buying from them.
But what's important to remember is that while Millennials are delaying these life milestones more than other generations, they're not skipping them entirely. According to a 2019 report from Liberty Mutual, 80% of surveyed Millennials already owned a car, 45% of them owned a house, and 78% of them were planning to buy a house within the next nine years. As Millennials continue to age deeper into adulthood, agents will have more and more of an opportunity to sell them home and auto insurance.
2. A strong digital presence is table stakes for Millennial insurance shoppers—particularly in reviews and search
The rumors are true: Millennials are shopping for insurance online. According to a 2019 report from Facebook, digital was the generation's top discovery channel, with 43% of Millennial survey respondents saying they found information about auto insurance online—compared to 32% for all respondents.
This means you'll need to make sure you're delivering the fundamentals of digital marketing, such as a mobile-optimized website, a social media presence, and a way for consumers to request a quote from you online. In addition, it's important to put your best foot forward in two key spaces where these consumers search for insurance: online consumer reviews and search engine results.
According to Facebook's survey, 51% of Millennials said that consumer reviews were the most trustworthy source of information when shopping for auto insurance, a much higher percentage than the 35% of Generation Xers and 31% of Baby Boomers who agreed. Meanwhile, Liberty Mutual reports that 53% of Millennial shoppers say online search is their number one digital channel, followed by consumer and user review websites (28%) and online ads (20%).
What this Millennial insurance trend means is that it's important for you to have a proactive search engine optimization strategy to ensure that your agency pops up at the top of the Google rankings. And it might also be worth spending money on search engine marketing to claim a spot in the ad listings at the top of the page.
You can further improve the impression you leave on Millennial consumers by encouraging your customers to leave positive reviews for you on your Google Business Profile, your website, and your Facebook page.
3. Millennials need your help to understand the nuances of their policies
One of the biggest roadblocks that stops Millennials from buying insurance is that they simply do not understand the complexity of the products you're selling. Liberty Mutual found that just 34% of Millennials described themselves as insurance savvy, a significantly smaller percentage than the 52% of Baby Boomers who said the same. Of the Millennial respondents who worked with agents, 80% said they wanted their agents to help them better understand the ins and outs of the policies they consider and purchase.
For agents, Millennials' lack of insurance sophistication is not just a challenge to overcome, but an opportunity to deliver value. When you explain how their policies work and what happens when they have a claim, Millennial insurance shoppers become more comfortable buying a policy—all while building trust and demonstrating why you're worth working with.
You can further adapt to these Millennial insurance trends by writing blog content that clearly explains the nuances of your insurance products and sharing it on your website and social media accounts.
4. Millennials want the option of managing their policies themselves
In its 2015 report on Millennial insurance consumers, Gallup found that these shoppers are especially interested in having the option to manage their insurance policies quickly and easily online. The report found that "ease of payment features" and "ease of making changes to your coverage" were among the top drivers of insurance customer engagement among this demographic.
These findings were confirmed by reports from Liberty Mutual in 2019 and McKinsey in 2020, which found that Millennials want access to online portals and mobile apps that allow them to make small changes to their account.
It's important to respond to these Millennial insurance trends by offering your customers the ability to update their accounts online on their own time via their phone, tablet, or desktop computer.
5. Millennials are very open to switching carriers
One nice thing if you're looking for new customers is that Millennials are more likely to switch carriers than other generations. According to an Invoice Cloud report published this year, 41% of Millennial policyholders had switched carriers in the preceding six months to a year, with another 26% saying they had switched in the past three years. Meanwhile, Bain's 2019 report shows that Millennials were more than twice as likely to report switching carriers in the past year than other consumers.
When young adults are looking to switch carriers, they often use comparison shopping websites to receive quotes from different insurance brands and compare prices and coverage options. You can take advantage of this millennial insurance trend by purchasing online insurance leads from a provider like MediaAlpha for Agents. When you buy leads from MediaAlpha for Agents, you'll be able to offer these high-intent, in-market shoppers a quote and tell them about your insurance products via email, telephone, and text message.
Want more help finding and serving Millennial insurance customers? Let's talk.
As outlined above, Millennial insurance shoppers have their own wants and needs that are distinct from the generations that came before them. So if you want them to do business with you, you'll need to tailor your outreach and customer service to the key Millennial insurance trends we've discussed.
If you'd like more advice on how to serve Millennial consumers and thrive in an increasingly digital insurance industry, your MediaAlpha for Agents client success manager will be happy to help.
And if you're not already a MediaAlpha for Agents customer, you can schedule a meeting with us on our website to learn more about how we can connect you with the in-market shoppers you need to grow your business. Right now, we're matching all initial deposits between $250 and $1,000—so there's never been a better time to start finding new customers.