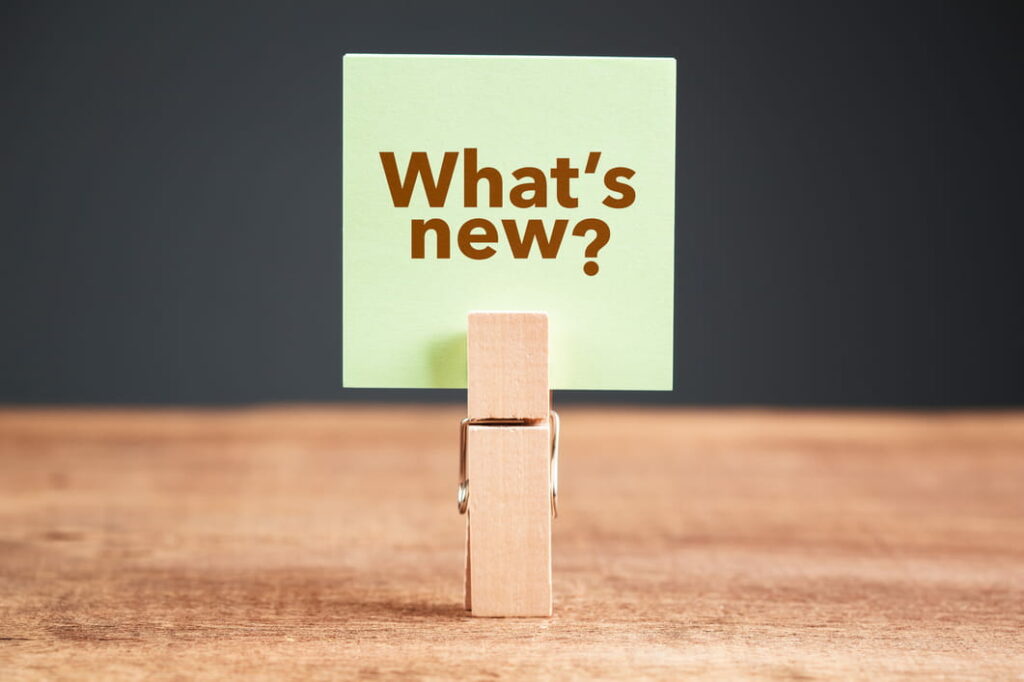 The property and casualty insurance industry is an eventful space, with lots going on each and every day. To help you keep up, here's a round-up of recent industry news you may have missed:
Distracted driving is on the rise, and carriers are working to respond: The 2022 Distracted Driving Report from Cambridge Mobile Telematics found that February 2022 was the worst month for distracted driving since the start of 2019, with drivers spending an average of one minute and 38 seconds on their phones each hour. That's bad news for carriers, who've endured greater losses due to the more frequent and more severe accidents that have occurred since consumer driving returned to pre-pandemic levels.
In response, carriers such as Nationwide are pushing for the adoption of hands-free legislation that bars consumers from using their phones while driving. In Nationwide's home state of Ohio, governor Mike DeWine recently urged the passage of such a law in his state of the state address, as was covered in the most recent issue of Auto Insurance Report. Hands-free laws are currently on the books in about half of U.S. States. [Digital Insurance]
Tesla expands real-time telematics insurance into three new states: Tesla announced in its quarterly earnings call that it's expanding its real-time insurance offering into Virginia, Colorado, and Oregon—which makes eight states where the offering is now available. The product shows consumers how their driving habits impact their monthly premiums in real time, incentivizing them to be more careful on the roads. The company hopes to offer 80% of its customers access to its insurance products by the end of the year.
The news comes shortly after the expansion of telematics programs at carriers like Progressive and Travelers. As carriers increase their rates during the hard market, these continuous monitoring programs have the potential to improve customer retention by offering discounted rates to safe drivers. [Carrier Management]
Carriers look to bundling to boost retention: Speaking of retention, P&C Specialist reports that Allstate and Progressive are among the carriers that are placing a renewed focus on bundled policies right now. The goal is to create stickier customer relationships as consumers see their rates increase in the hard market, all while enabling carriers to increase efficiency by selling multiple policies with a single phone call.
Our own senior director for P&C demand, Joel Samen, was quoted in the piece. "What we find most effective is the combination of multi-car homeowner, married, in a certain zip code, and getting very targeted with that maximum allowable acquisition cost," he told P&C Specialist. "That allows carriers to compete best against their competitors and drive more consumers where they know they can convert extremely well." [P&C Specialist]
Inflation is hurting carriers' bottom lines: Amid economy-wide inflation, the latest Consumer Price Index found that auto-parts costs increased 14.2% in March. Meanwhile, used car prices were almost 60% higher this March than they were two years prior, but they're not quite as high as during their January 2022 peak. The American Property Casualty Insurance Association has been warning of the impact of inflation on carriers' bottom lines for several months, and Allstate cited it as one of the key factors for raising rates in a recent company statement. [P&C Specialist]
Geico hires Estée Lauder alum as new CMO: Geico has added a new chief marketing officer role with the hire of former Estée Lauder CMO Damon Burrell. Now, all five of the top P&C carriers have a c-suite position dedicated to marketing. [Insurance Business America]
Looking for more help keeping up with the P&C space? We'd love to chat.
Things are always changing the world of property and casualty insurance. If you're hoping to gain more insight into how to stay ahead of the curve, our team of hands-on industry experts is always available to help. Just contact your MediaAlpha account manager to set up a meeting whenever is convenient. And if you're not already a MediaAlpha client, you can always schedule a time to speak with us on our website.