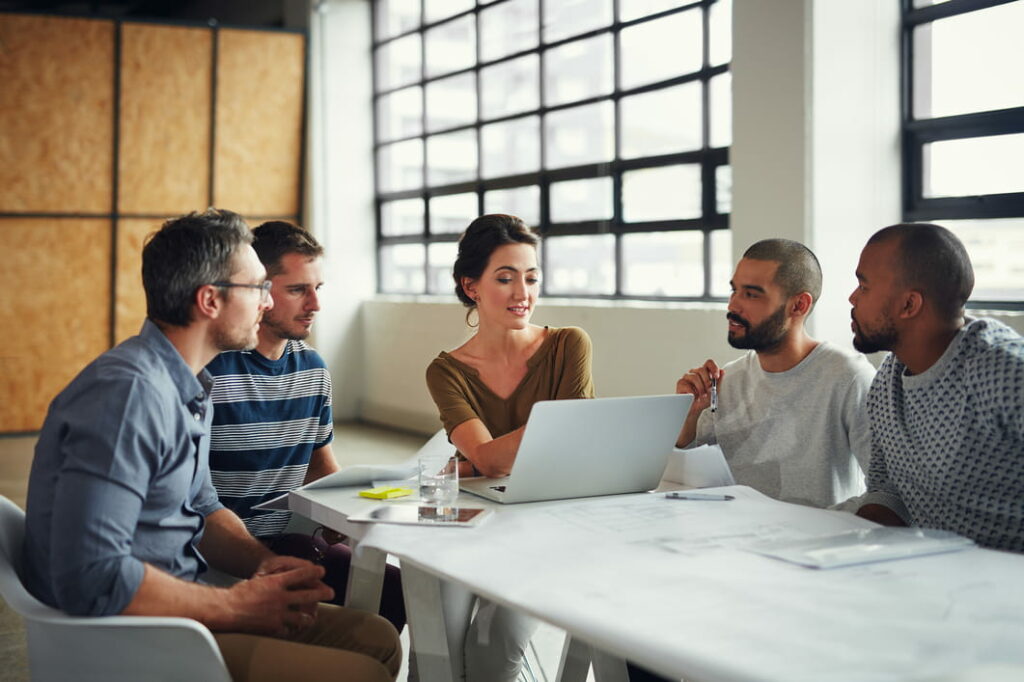 Insurance and travel companies work with a wide range of partners, from search engine optimization agencies, to television media buyers, to viewability verification vendors. But while these partners bring a great deal of value by helping your company understand a different, specialized aspect of the digital marketing world, there's one area of expertise that's often hard to find: a deep understanding of your industry.
Digital performance marketing varies widely across different verticals, with each industry subject to its own consumer trends and shopping patterns. If your team doesn't also include a partner who's up to speed on the crosswinds that are impacting your business, you're missing out on important information that could help you make smarter decisions.
That's where we come in. Beyond being a great place to buy performance media, we provide our customers with a full suite of consultative services and deep, vertical-specific expertise in the property and casualty, health, life and Medicare insurance sectors, as well as the world of online travel booking. Through our team of highly experienced, hands-on client success managers, we're able to deliver data-driven insights and actionable advice our customers can't find anywhere else.
At no extra cost, we'll help you keep up with industry trends, make strategic targeting and bidding adjustments, and get more out of every dollar you spend on performance media. And we do it all with a focus on the long-term health of our customers—not momentary performance spikes.
We know your business inside and out, and that makes all the difference
Our deep industry insight begins with our highly experienced client success managers. Across each of our vertical teams, you can expect to work with people who have decades of experience in your industry between them. Because our teams are broken out by vertical, each of our team members is eating, sleeping, and breathing your business on a daily basis. We have a unique lens into how shopping patterns in your vertical are changing, we're at the forefront when new regulations arrive that will impact your industry, and we understand the best strategies, media mixes, and methods for maximizing customer acquisition efficiency.
For instance, many property and casualty insurance carriers sell policies directly online, whereas health insurers are more likely to require consumers to make a phone call to finish the transaction. Our client success managers know all about this dynamic and others like it, allowing them to help our customers develop the media-buying, measurement, and optimization strategies that work best in their vertical. And since we work closely with so many key players in each vertical, we're able to spot common problems and develop technology solutions that help our customers overcome them.
The industry-specific expertise of our team members is complemented by the unmatched scale of the MediaAlpha platform. Because we see more transactions in our verticals than any other customer acquisition technology provider, we have the advantage of a complete, bird's-eye view of the marketplace in every industry. This allows us to see key, vertical-wide trends as they emerge, before anyone else is aware they're happening.
During the COVID-19 pandemic, we were able to show life insurance companies anonymized data that showed a major increase in shopping—an insight that more than one marketing team took to its board of directors. Meanwhile, our property and casualty team provided up-to-date information about shifting driving patterns and offered valuable advice as some insurance carriers dipped their toes into the non-standard market for the first time. By enabling our partners to stay ahead of key trends during turbulent times, we were able to help them make smart decisions and weather the storm.
We're always working to improve your long-term customer acquisition
Of course, it's not just our expertise that makes our customer service special. Across our industry verticals, our team members take a hands-on, proactive approach to helping our advertisers optimize their customer acquisition for the long haul. While other players in our space chase short-term profits or performance bumps, we're singularly focused on building long-term partnerships that allow us to grow alongside our customers. No matter the circumstances, we do what will grow our customers' businesses in the months and years to come.
That's why we're always on the lookout for ways to help our customers become even a little more efficient in their customer acquisition. Whether we're suggesting new audiences for you to target or introducing you to performance-boosting integrations like data passing and conversion tracking, we strive to help our advertisers become more sophisticated in their media-buying and continuously improve their results. With each passing quarter, we aim to help our customers become more knowledgeable decision-makers and more effective media buyers.
Want to get more out of your relationship with MediaAlpha? Let us know when you'd like to chat.
If you're looking to get the most out of your performance marketing spend, consulting with your MediaAlpha client success team is a quick and easy way to adjust your buying strategy for better results. With decades of combined industry experience, a hands-on, customer-first approach, and a holistic, bird's-eye view of the customer acquisition marketplace in all of our verticals, our team is uniquely positioned to provide the insights and guidance that can drive business results.
Want to learn what changes you could make to improve your performance? Schedule a consultation with your client success manager to find out how we can help.