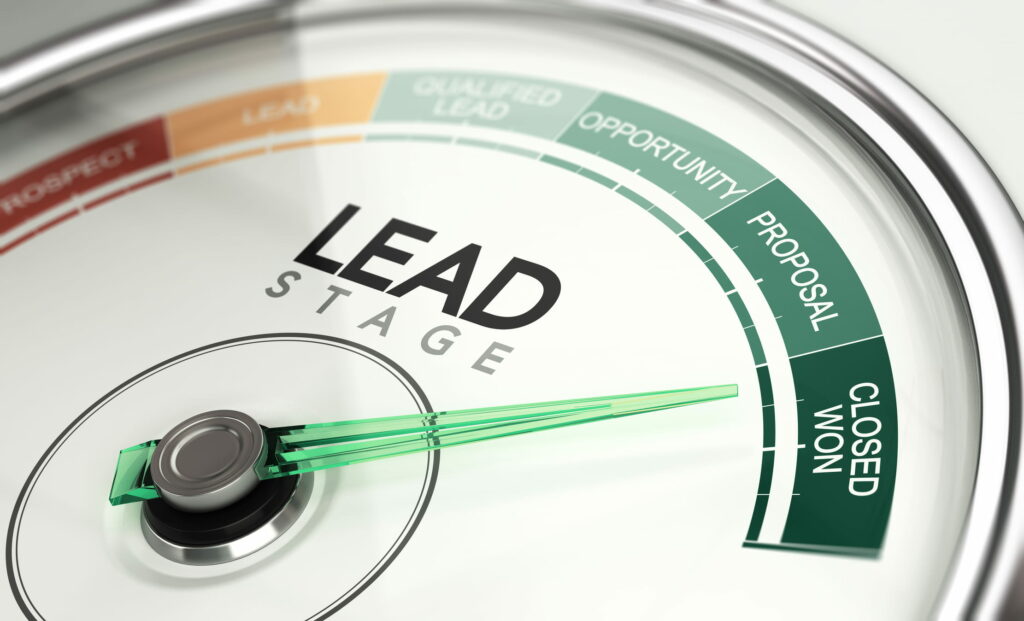 For insurance agents, finding prospective customers is one thing, but connecting with them is another thing entirely. Even if a lead is intent on purchasing a policy, getting the consumer to pick up a phone call or respond to an email or text message often requires sustained, strategic outreach.
Insurance agents refer to this process of thoughtful, consistent communication as "working" their leads, and it's frequently the difference between a new sale and an in-market shopper who takes their business somewhere else. Here are seven ways you can earn new customers by working your leads to perfection.
1. Make speed to lead a priority
Unless you've paid extra for an "exclusive lead," most leads are "shared leads"—meaning that you'll most likely have access to your leads alongside several other agents or carriers. That's why it's crucial to reach out to the consumer as quickly as possible after winning the lead. Otherwise, someone else could sell them a policy.
2. Be considerate of the consumer's time—and the law
Of course, there are a few exceptions to the speed-to-lead rule. If a lead comes in at 10:30 p.m. on a weeknight, it's unlikely that the consumer will want to get a phone call from you right then and there. In fact, the Telephone Consumer Protection Act (TCPA) forbids all telemarketing calls before 8 a.m. and after 9 p.m. in the consumer's local time zone. As always, consider how you would want to be approached if you were in the consumer's shoes.
3. Use a variety of contact methods to connect with the consumer
Most often, a single phone call isn't enough to get in touch with your leads—particularly at a time when consumers are picking up the phone less often than they used to. You can cater to the needs of on-the-go shoppers by following up with a text message, an email, and/or an instant message chat.
We also suggest leaving a voice message when consumers don't answer. This gives you an opportunity to deliver the appropriate information and communicate in a friendly tone that creates a positive impression and increases your chances of getting a return call.
4. Create a system for tracking your communication with each consumer
When you work a number of insurance leads, it's important for you and your team to have some sort of system for recording how many times you reached out to each shopper and what happened if and when you were able to connect with them. This way, you don't over- or under-contact any one consumer, and you're able to keep tabs on where each shopper sits in the sales funnel. You can use the status tracking feature on the MediaAlpha for Agents platform, a third-party lead management system, or a spreadsheet you create yourself. What matters most is that you have a system in place.
In addition, you can use your tracking system to keep notes on important details about the lead—such as how much they're currently paying for insurance, whether there are any infractions on their license, and when those infractions fall off their driving record. If you're attentive enough, these notes will tell you when you're best positioned to offer the consumer a lower rate in the future.
5. Be consistent and persistent
Sometimes it takes a few days, weeks, or even months to sell a lead a policy. As such, it's important not to get discouraged if your first few calls and texts don't get a response. To avoid missing out on a potential sale, create a consistent outreach schedule for the first few weeks, then check back in every few months—particularly if you have a lower rate to offer. By employing a strategy of persistent outreach, State Farm agent Chip Raines frequently generates sales from leads that are more than a year old.
6. Consider offering the consumer a quote on your first contact
Some agents like to offer the consumer a preliminary quote the first time they contact them via phone, email, or text. This strategy has pros and cons.
On the one hand, offering a consumer a preliminary quote right off the bat can encourage them to engage with you and get the ball rolling. They might not have time to answer your phone call, but they could respond positively to a text message or an email telling them how much they can expect to pay for a policy from you.
However, offering a preliminary quote on your initial outreach means you're basing the quote solely on the information you get when you acquire the lead—that is, the information the consumer filled out on a quote form while they were shopping for insurance. When you run a background check after speaking with the consumer, you could learn additional information that changes the monthly premium you offer them in your final quote. If the second quote is more expensive than the first, you could upset or discourage the consumer from buying a policy.
We know successful agents who do and do not offer a preliminary quote on the first contact. It's up to you to decide what works best for your agency.
7. How to work insurance leads on weekends while other agents are taking a break
There's nothing like a little good, old-fashioned hustle to help you convert a few extra leads into sales. Plenty of leads are generated on weekends, but most agents aren't calling them then. If you set aside a few hours to call consumers on a weekend morning or afternoon, you could wind up connecting with a more attentive set of consumers, who are perhaps more ready to shop and less likely to be distracted by the hustle and bustle of the work week.
Contact your client success manager if you have any questions
Working leads is a process that requires some trial and error, and ultimately, you'll become more effective as you sharpen your approach and find out what works for you. Still, these seven tips should offer a nice foundation upon which to build your strategy. And if you have any questions, you can always reach out to your client success manager for additional advice.