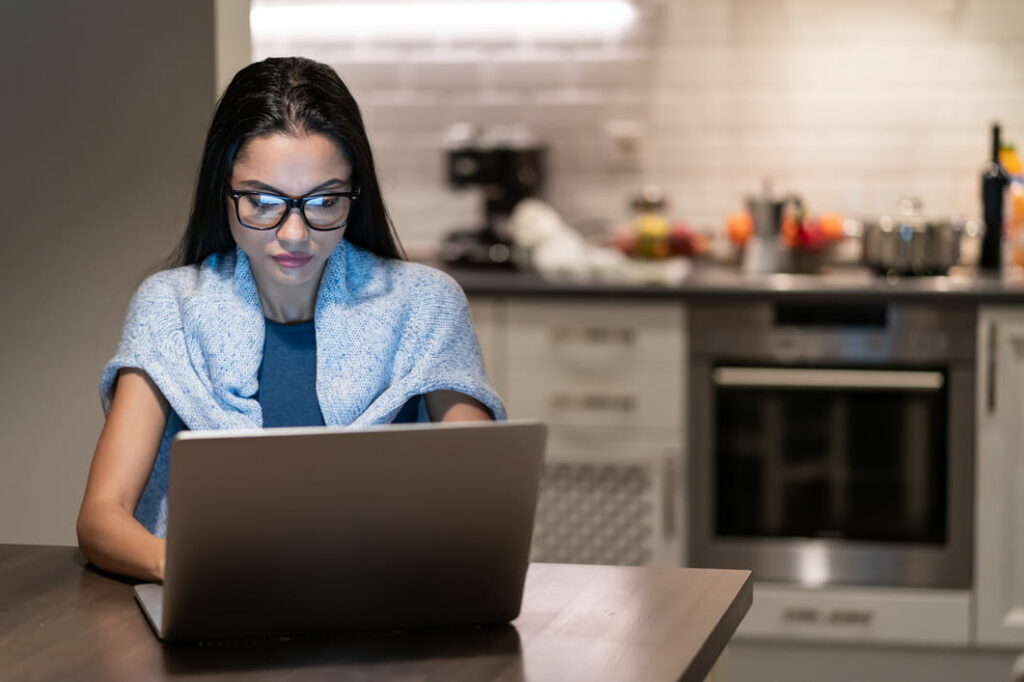 As a new generation of hyperconnected, on-the-go shoppers enters the insurance market, consumers are less likely than ever to begin their search for a policy with a call or a visit to their neighborhood insurance agency. Instead, today's consumers are increasingly likely to shop online, and they often do so outside of normal work hours. In fact, about 45% of the leads on the MediaAlpha for Agents platform are generated during nights and weekends.
That's why we're introducing a new off-hours scheduling feature on the MediaAlpha for Agents platform. With this new feature, agents can pursue off-hours shoppers by purchasing leads outside of their regular work schedule—and they no longer have to worry about missing out on this important group of potential customers.
Off-hours scheduling allows agents to pay the right price to reach consumers who are shopping on nights and weekends
As you may be aware, the MediaAlpha for Agents platform uses a bidded model that allows agents to pay the right price for every lead. Agents can filter leads by risk profile and location, and then set different bids for different consumer groups, based on how valuable each type of shopper is to their business. With our new off-hours scheduling feature, agents can adjust their bids for the leads they purchase during nights and weekends.
For instance, let's say an agent normally bids $10 for premium drivers and $8 for preferred shoppers. Since they won't be able to call their off-hours leads until at least the next day, they might reach the conclusion that the leads they buy on nights and weekends will be 75% as likely to purchase a policy as the leads they buy during the workday. As a result, the agent could then decide to bid 75% as much for off-hours leads as they would if they'd bought them during their normal schedule. In this example, they'd pay $8 for premium leads and $6 for preferred leads during their off hours.
Of course, this is just an example. When setting their off-hours bid percentage, agents should consult their conversion data and, if they'd like, set up a meeting with their client success manager to discuss further. Ultimately, it's up to each agent to decide which bid pricing will drive the greatest return on their investment.
Here's what it looks like on our platform. To bid for off-hours leads, agents can simply click the "buy leads outside my schedule" box and fill in the percentage of their regular bid price that they'd like to pay for leads generated during nights and weekends.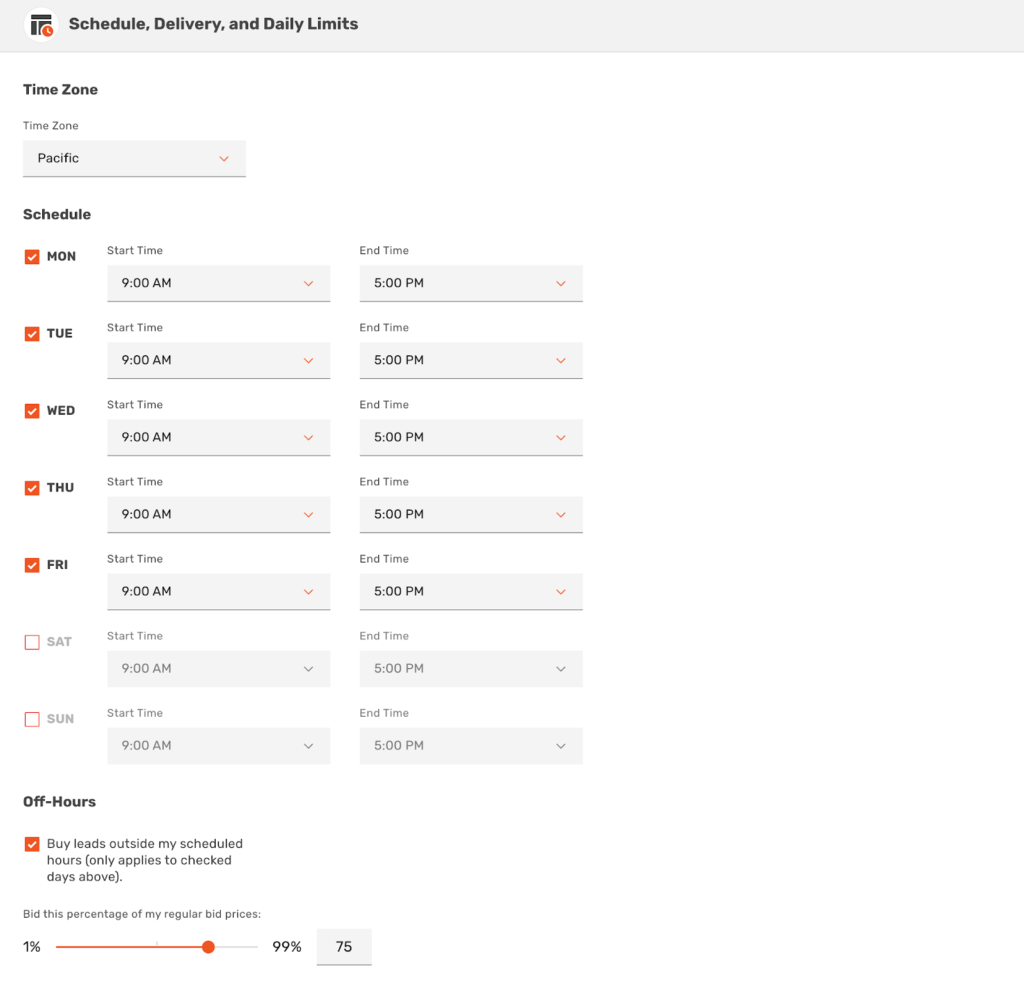 We're always working to make lead-buying better
In addition to the off-hours scheduling tool that is already live on our platform, we'll be rolling out several additional new features in the coming months. By combining high-quality leads with these platform upgrades, we're working to transform the way online leads are sold by making the whole process faster, easier, and far more effective for agents.
If you're a MediaAlpha for Agents customer and you want to know how your agency can make the most of off-hours scheduling, reach out to your client success manager to set up a time to speak with them.
And if you're not yet a MediaAlpha for Agents customer, you can learn more about becoming one by scheduling a meeting with us.