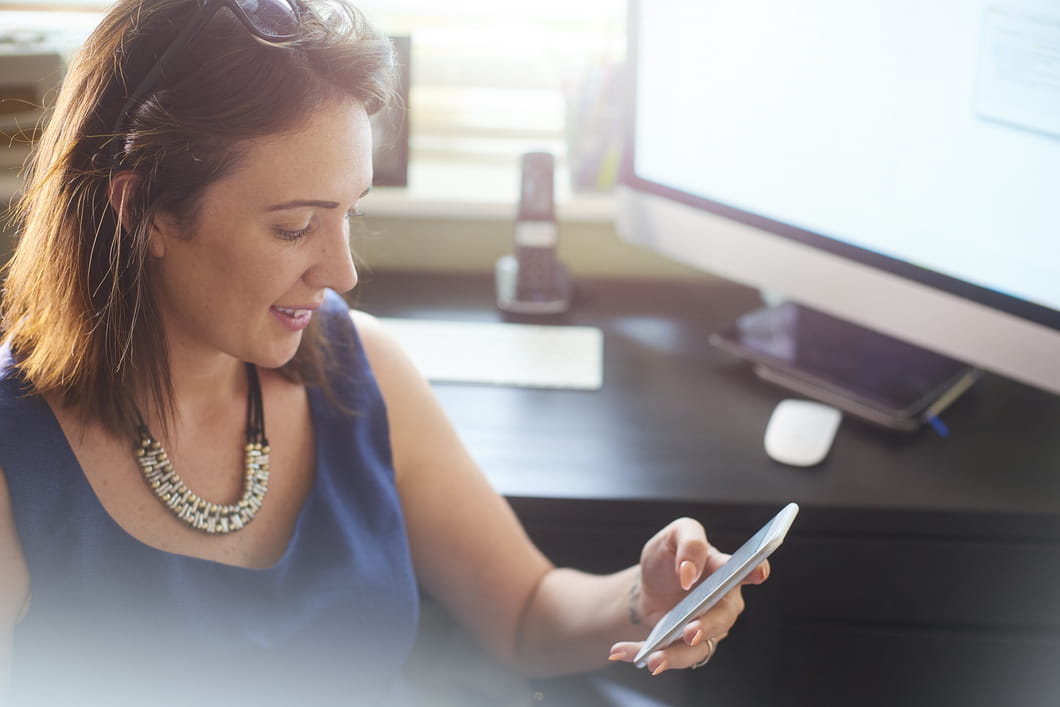 For decades, insurance agents have been heavily reliant on the connections they forge during in-person meetings. Whether it's pressing the flesh at a Chamber of Commerce event or sitting down with a walk-in customer for a 30-minute consultation, face-to-face relationship-building has traditionally been a key part of how agents close sales and find new customers.
But in recent years, a new generation of consumers has reached maturity with different wants, needs, and expectations. Instead of coming into the office to meet with an agent, more and more shoppers are browsing and purchasing policies online—sometimes hours after the local insurance agency has closed for the evening. If they want to talk to a human being at all, they want the option of a quick phone, text, or chat conversation. Above all else, today's consumers want to be able to shop for insurance on their own terms—whenever, wherever, and however is most convenient for them.
While the COVID-19 pandemic has certainly accelerated this trend, consumer behaviors had been changing long before the first outbreak. As Eric Hardiman, a Washington D.C.-based independent agent explains it, the only change the pandemic has made to his business is that he and his producers do their work from home instead of the office.
"We can Zoom if they want to see us, but nobody really cares about meeting with the neighborhood insurance agent anymore," Hardiman said. "I haven't had one complaint [about not being able to meet in person]."
As younger consumers continue to age into adulthood, the dynamic Hardiman describes will only become more prevalent. If agents want to keep up, they need to start taking steps now to meet their digital-savvy, always-on customer base where they are. Here are three ways you can start.
1. Build a digital presence
More consumers are shopping for insurance online with each passing year, and today, at least 90% of auto insurance shoppers are open to buying a policy online. So it's crucial for agents to be prepared to connect with and inform these digital shoppers. This means having an updated, mobile-friendly website and an engaging social media presence.
2. Let the consumer choose their method of communication
Each consumer will have their own preferences when it comes to how they want to shop with you, and it's up to you and your team to adapt. While face-to-face and phone conversations have long been the norm, agents shouldn't be afraid to text their customers. While consumers may have considered texting invasive in the past, today's shoppers are increasingly comfortable using the medium to conduct business. While a stop-and-start text conversation might not offer the instant gratification of closing a sale on a 10-minute phone call, on-the-go consumers are going to shop with the agents who adapt to their needs.
3. Consider keeping your agency open on nights and weekends
Hardiman cites his expanded business hours as the driving force behind the growth of his business from 60 customers a month to 500. While most agencies are open from 9-to-5 on weekdays and until as late as 2pm on weekends, consumers want to shop outside those hours—and direct carriers offer them the opportunity to buy online at any time.
By staggering his producers' hours to be open from 9 a.m. to 9 p.m. every day, Hardiman has been able to accommodate a large number of shoppers who want to do business at night. Indeed, around 20% of weekday ad clicks on the MediaAlpha platform take place between 5 p.m. and 9 p.m. That's a lot of extra opportunity to reach consumers when they're shopping, and your competitors might not be around to connect with them.
As an added bonus, Hardiman says that most of his service calls come during business hours, so evenings and weekends are the perfect time for his team to focus on making sales calls and working the MediaAlpha internet leads that have helped him grow his business.
Want more help reaching digital savvy, always-on consumers? You've come to the right place.
These tips will help you best accommodate today's always-on consumers, but they're not going to help you if you're not able to find prospects to begin with.
Our MediaAlpha for Agents lead-buying platform is the number one way for auto insurance agents to connect with real shoppers who are looking for a policy. With high-quality leads and user-friendly targeting and pricing controls, we offer agents a transparent, affordable, and consistent opportunity to reach in-market shoppers and acquire new customers. If you'd like to learn more, set up a meeting with an agent lead specialist here.