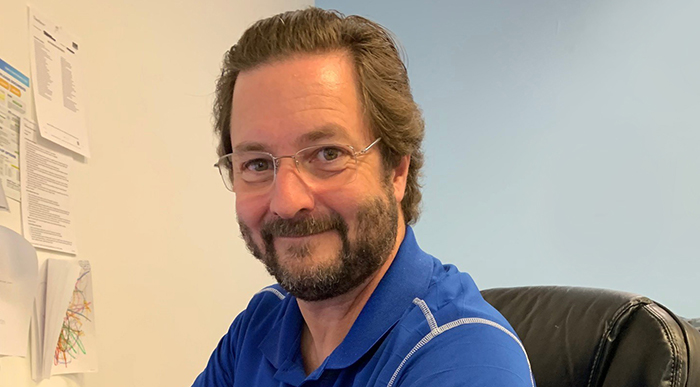 Our monthly Agent Spotlight series highlights some of the top agents on our MediaAlpha for Agents platform. This month, we caught up with John Pomeroy, an Allstate agent in Rockland County, New York. In our interview, he shared the challenges he's faced finding quality leads, his customer outreach strategy, and his best hiring tips.
MediaAlpha: How did you wind up becoming an insurance agent?
John Pomeroy: I was working in banking, and we did a lot of investments and insurance. Eventually, the Department of Labor changed a lot of the rules and regulations as to what you were allowed to do with banking. When they decided to eliminate IRA money markets, it became difficult for me to serve the customers in the way I had previously. So about four years ago, I decided to come over to the P&C side and see what we could do there.
MA: What's been your favorite part of the job?
JP: There's a number of things I like about it. One of them is that I'm my own boss. I get to hire the specific people that I want to work with. It's also a flexible job. I can work from my home if I need to, a perk that wasn't available to me when I was working in banking. So when the kids are off and things like that, there's a lot more flexibility in this. It also means that I'm responsible for everything, but I enjoy the challenge.
MA: What's the most frustrating challenge you face as an agent?
JP: Getting good leads. Take live transfer calls, these people are sometimes going through 2-3 people before they get to me, and I may not have their information. So now I've got to verify it again, and they're already aggravated that they provided their information earlier in the process—so they just hang up. MediaAlpha leads don't do that, and they actually have accurate information.
There was one lead I got from another provider where the entire lead was fake. The phone number was 999-999-9999, and all of the rest of the information the consumer submitted had to do with "The Lion King." From the email to their name…everything was Lion King. When I disputed the lead, the provider refused to refund the money at first. I had to threaten them with the Better Business Bureau—it actually took me two weeks to get a refund.
I've had another place connect me to a consumer who actually already had Allstate. I'm asking him all these questions and I'm just starting the quote, and then he goes "If you're Allstate, you would already have this information." And then he hangs up. Not the best times!
MA: What's your best tip for working leads and closing the deal?
JP: Repetitive calling to speak with the consumer. You have to be on top of them, and you may have to put them back on the six-month burner and call them then. Just because you don't convert the lead at first doesn't mean you won't get it next time.
I have a licensed sales producer named Rich who makes a lot of calls, and he's just really good. First, he gets the information he needs and creates a good rapport with the consumer—like, "What's your driver's license? Are you married, are you single? Oh, you're divorced…is that a good thing?" He gets away with stuff I couldn't get away with when he's talking to the customers. After the first call, he follows up the next day or whenever the customer wants. They want a call back Thursday at 6:30? He's got it—at 6:30, he's calling them.
I think if some of the people that buy leads had somebody calling them as proactively as I do, they'd get a few more sales—actually they'd get a lot more sales.
MA: What advice would you give to other agencies that are looking to hire new producers?
JP: A lot of times, it's hit or miss because you're just meeting these people, and you don't know what kind of salesperson they are. The person I hired was a waiter who had worked with my wife, so I knew he was a good salesman.
When you have a candidate sitting in front of you, you should ask them to sell you something, even if it's not insurance. If they most recently worked at The Gap, ask how they would sell you a pair of jeans. Go over a speech with them. If they have to think for a long time about the answer, that's probably not a good sign that they're a salesman because they haven't been using it.
The other thing I do is I actually check references. If the person is telling me they're doing all this great stuff, I want to see it.
MediaAlpha for Agents is the insurance industry's best source for high-quality online leads. If you'd like to learn more about why agents like John trust us to help them grow their businesses, schedule a meeting with us on our website.