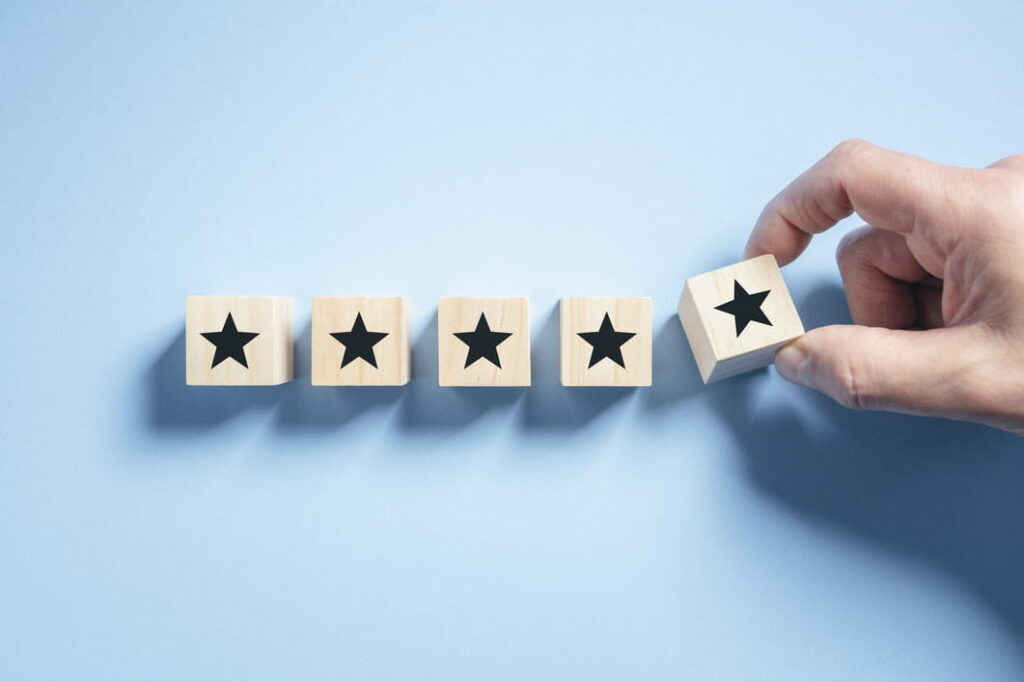 For years, insurance agents have had a love-hate relationship with online leads. While online leads frequently live up to their promise of helping agents earn new business, agents have just as often found themselves burned by low-quality leads delivered by untrustworthy providers. It's no wonder that when we first launched MediaAlpha for Agents back in 2020, one agent compared the existing online leads space to "legalized theft."
Since launching MediaAlpha for Agents, we've worked hard to give agents leads that really deliver. We source in-market shoppers from reputable insurance publishers, and we closely monitor all of our traffic sources to ensure that they're providing the quality our agents deserve.
And so far, our agent clients seem happy with the results. As Allstate agent John Pomeroy once put it, "MediaAlpha's return on investment is the highest of any lead provider. They have truly raised the bar with quality, truth, and transparency."
Here's a little more about why our leads convert better than those of any other lead provider.
Our leads are sourced from reputable sources and made up of high-intent shoppers
One of the biggest factors that determines whether a lead is likely to convert is how intent the associated consumer is on buying a policy. That is, how dedicated is the shopper to actually purchasing new insurance?
For instance, if a consumer clicks a social media ad suggesting they could win a gift card if they submit their zip code and request an insurance quote…they might not be that serious about buying a policy. But if a consumer fills out a lengthy quote request form on an insurance shopping site after searching "buy auto insurance" on Google…they're likely to have a much higher intent to buy.
At MediaAlpha, we generate our leads exclusively from reputable sources, with an emphasis on finding shoppers who've demonstrated high intent by actively searching for an insurance policy. Our detailed quote request form doesn't just weed out unserious shoppers—it also gives us the information we need to help you find the consumers who are just the right fit for your business.
When you combine our high-intent, data-rich leads with our best practices for working leads, you get strong conversion rates.
We continuously monitor quality to ensure that our lead sources are delivering results
The other piece of the puzzle is the work we do to make sure that the reputable lead sources we've chosen continue to provide our agents with a strong return on investment. This approach combines savvy data science with the close watch of our human quality-control team.
We measure the performance of our lead sources at a granular level and use these results to adjust our traffic acquisition strategy in a way that helps us get more of the leads that convert and fewer of the ones that don't. We prioritize different lead sources via a proprietary algorithm that scores our channels based on key metrics such as the rate at which leads convert and how often agents return a lead from a given source.
We combine this data science with daily monitoring from our quality-control team. Each day, our team evaluates the performance of our different lead sources. If a source isn't producing results, we'll reach out to the publisher, reduce the amount of leads we source from them, or turn them off entirely.
"We're monitoring our lead sources every single day, first thing in the morning," said Joey Maurer, MediaAlpha's manager of analytics. "This allows us to continuously adjust our traffic acquisition strategy to get our agents the high-quality leads they need."
See for yourself what makes MediaAlpha special
Through a combination of great partners, data science, and good, old-fashioned elbow grease, we deliver the highest-converting online leads in the insurance industry. If you're a MediaAlpha for Agents client and you'd like to get even more out of your lead buying, just set up a meeting with your dedicated client success manager to talk strategy.
And if you're not yet a MediaAlpha for Agents client, you can learn more about what we offer by setting up a meeting on our website. This way, you can see for yourself why our lead quality is a cut above.