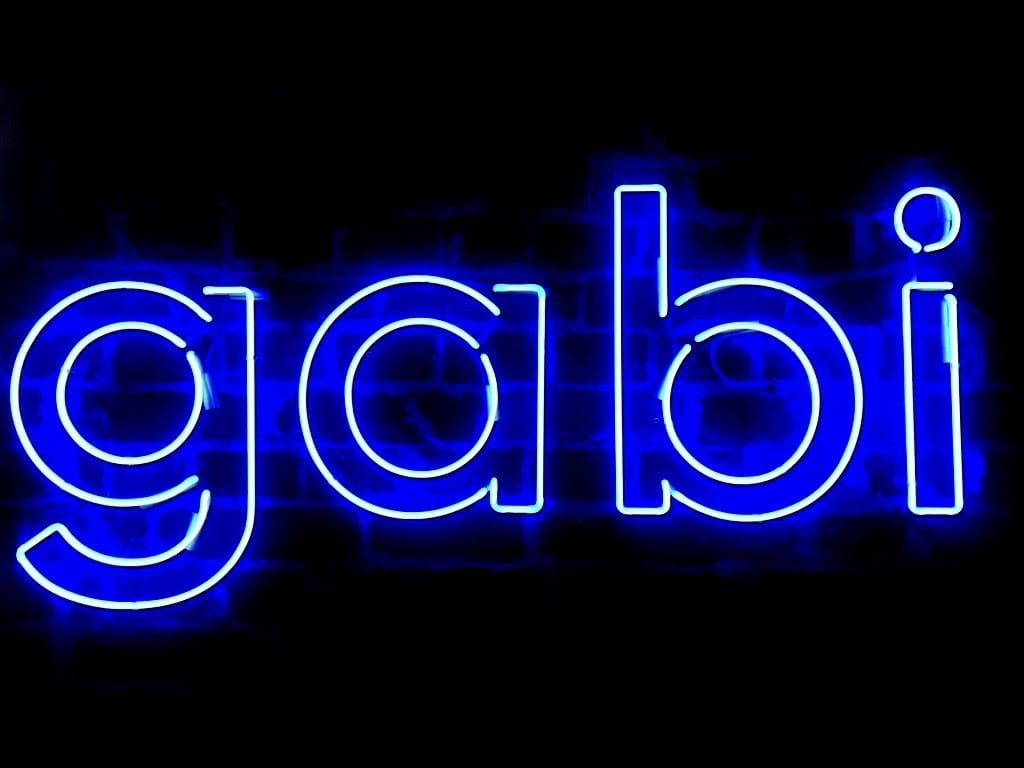 Meet the Publishers is a quarterly series on the MediaAlpha blog where we spotlight one of the high-quality publishers whose inventory is available on our platform. Today, our Q&A is with Nick Fairbairn from the online insurance broker Gabi.
Gabi is an innovative online insurance broker that uses a consumer's existing policy to help them find a better deal. Once the shopper tells Gabi about their policy, Gabi works with more than 40 insurance carriers to provide a set of quotes for a similar policy—with the same coverage, cars, drivers, and so forth—at a lower price.
Recently, we spoke with the company's chief marketing officer, Nick Fairbairn, about how Gabi is using the MediaAlpha platform to deliver value for its advertising customers and grow their own business. During our conversation, Nick shared what makes Gabi's advertising inventory so valuable, how the company is using the MediaAlpha platform to generate new revenue, and how advertisers can get the most out of their partnership with MediaAlpha.
MediaAlpha: What makes Gabi different from other insurance shopping websites?
Nick Fairbairn: At Gabi, our mission is around providing access and transparency. We believe everyone should have access to the best price on the coverage they need. And it's a real, real hassle for consumers to try to figure all that out. But what if there was one place where you could plug in exactly the coverage you need to see all of your options, or just to see if you already have the best deal available?
That's the magic of Gabi. We take your existing policy and shop you between 40 different providers, and we give you the same exact coverage, cars, drivers, and limits from alternative carriers.
MA: What makes this audience so valuable to advertisers?
NF: Carriers like us because our traffic has high intent, our traffic has strong conversion rates, and our traffic is high value. Most of that is due to the way we've positioned ourselves in our consumer-facing messaging.
Our whole value proposition is "Hey, get a better insurance." That's what Gabi means, G-A-B-I: Get a better insurance. So our audience is made up of high-quality shoppers who are looking for a better rate, and they're looking because we've created the shopping moment through our messaging. When people try to sell us an email list of people who are proactively looking for insurance, we get really nervous and say, "Actually we'd rather have someone who has been with the current insurance for many years and hasn't looked at alternative." That's the part of the market we're pursuing.
MA: How are you using the MediaAlpha platform to grow your business?
NF: We show our consumers MediaAlpha's click listings in two scenarios: One is when we're unable to show the shopper a quote for a policy that will be cheaper than the one they already have. Since there are still carriers we don't source quotes from, these listings give our site visitors access to a part of the market they otherwise wouldn't see. And then in other instances, we've found through our data analysis that it's actually helpful to show certain shoppers additional offers even when we've been able to provide them a quote with a lower rate.
The money we earn from these listings has helped accelerate our growth, even more than we had originally expected. It's become a meaningful part of our business.
MA: What are some of the ways you're working to help your advertising partners achieve better results?
NF: We make changes every couple of weeks based on A/B testing of different designs, different user experiences, and different kinds of traffic. So there isn't really one answer, but we're constantly optimizing based on the consumer need and the experience.
We have a biweekly call with MediaAlpha where we talk about what's happening, the feedback we're getting from carriers, and what we can do differently, and we also have an always-on roadmap with you guys. On our end, we have a dedicated product team that has a percentage of its quarterly work dedicated to optimizing, iterating, and managing our click listings.
MA: Conversely, how can advertisers get the most out of your traffic and the MediaAlpha exchange as a whole?
NA: The MediaAlpha platform allows an amazing amount of transparency and access to different types of publishers.
But if you just set up a placement and start buying, you're not going to reap the full benefit of what MediaAlpha can offer. There's some really high-quality, thoughtful publishers and some really high-quality, thoughtful cohorts on the platform, and you can target them efficiently by working closely with your dedicated account team.
It's clear that you guys understand your business and that your motivations are to grow your business with your partners, and that you're working to develop partnerships rather than just generating transactions. We've had a fantastic experience, and part of it is the technology, but it's also been the people who are helping us navigate it on your side. If advertisers take advantage of your dedicated account service to identify the right audiences and make intelligent bidding decisions, they'll be able to take their performance to the next level.
—
Interested in learning more about Gabi and the other high-quality publishers on the MediaAlpha platform? Contact your client success manager to set up a meeting. Or, if you're not already a MediaAlpha customer, schedule a demo with us on our website.