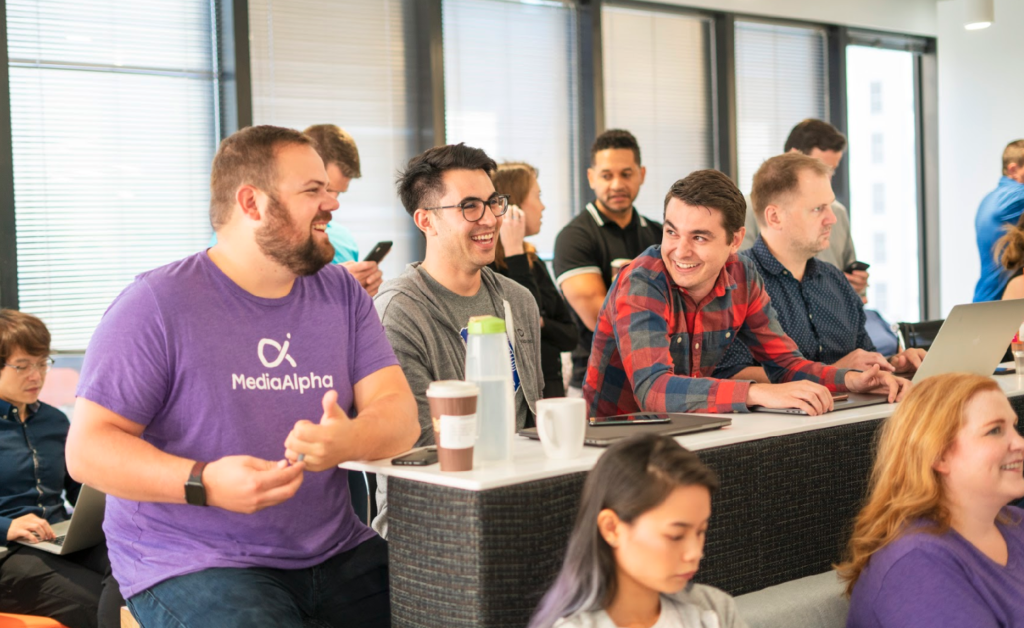 In just eight short years, MediaAlpha has grown from a small startup to the leading advertising technology company in the vertical media space.
We've done it with hard work, relentless curiosity and an open, transparent culture that empowers our employees to thrive. And while we like to think our work speaks for itself, it never hurts to get a little outside affirmation.
We've recently received two awards that recognize our company's explosive growth and the supportive workplace environment that has brought us to this point.
For the sixth consecutive year, MediaAlpha was named to the prestigious Inc. 5000 list. The business magazine ranked us No. 1,174 in its annual index of the 5,000 fastest-growing, private U.S. companies, as measured by percentage revenue growth between 2016 and 2019.
The very same week, we were honored to be included in the Los Angeles Business Journal's Best Places to Work in Los Angeles list for the third year in a row. LABJ compiles its annual rankings by combining an evaluation of a company's workplace policies, philosophies, and demographics with an employee survey that measures how satisfied people are at their jobs.
These accolades come on top of our inclusion in Fortune's 50 Best Small Workplaces in 2018, 2019, and 2020.
Great benefits, great culture, great technology: Why MediaAlpha is topping the charts
While we try not to brag too much, these awards reflect the countless hours our team has devoted to maximizing customer satisfaction and making MediaAlpha the best place our employees have ever worked.
Indeed, every company says its employees are its greatest asset, but at MediaAlpha, we're obsessed with putting these words into action. That's why we offer competitive compensation, premium-free family healthcare plans, unlimited paid time off, and a program that matches employees' charitable contributions up to $2,500 each year…just to name a few of our great benefits and perks.
With a transparent culture centered on radical honesty and continuous professional development, we do everything we can to give our team members the support and autonomy they need to achieve their highest potential—not just as employees, but as people.
In this environment, our team has built the world's best technology platform for acquiring insurance customers at scale. In fact, the more our customers become familiar with our innovative, flexible, and highly efficient technology tools, the more closely they want to work with us. By delivering strong, consistent value for our partners, we've deepened our customer relationships and significantly grown our business.
We're only just getting started
For all the success we've had, we remain as humble and as hungry as the day we opened our doors.
With digital ad spend only just now beginning to take off in the insurance industry, we have plenty of room to grow and a number of exciting new challenges to solve. Our workforce is dedicated, motivated and growing.
We hope you'll join us as we continue our journey—either as a member of our team, or as one of our valued business partners.