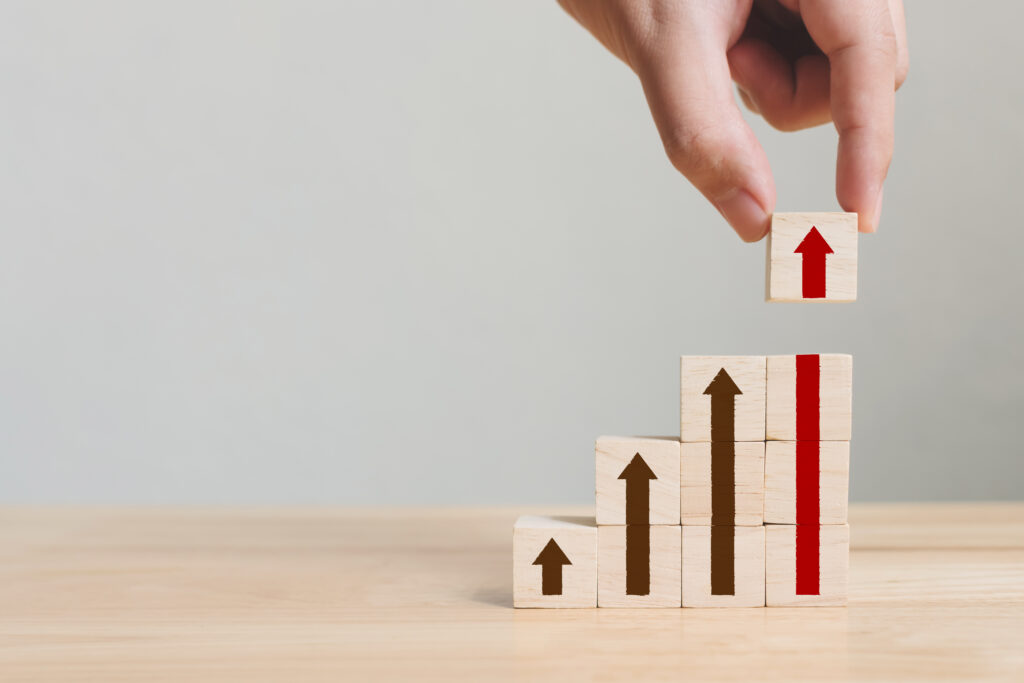 It took a little longer than it did in other industries, but the shift to online shopping is well underway in the auto insurance world.
A recent J.D. Power report found that 90% of consumers are now open to purchasing auto insurance online, and a William Blair report estimates that digital distribution of auto insurance has grown by more than 30% over the past year alone.
For insurance advertisers, this rapid growth in online shopping has created a massive opportunity when it comes to performance marketing. The more online shoppers there are, the more chances carriers have to maximize their results by taking advantage of performance marketing's advanced targeting, precise measurement, and detailed consumer information.
Unlike traditional mass media like television or print, digital campaigns allow you to understand and target your audience at a granular level. And unlike even an online branding campaign, performance marketing gives you the deep measurability you need to understand and optimize the real business impact of your advertising spend.
That's an attractive combination, and one that will only draw more investment from carriers in the coming years. Here are three more reasons that performance media is the future of auto insurance advertising:
1. Digital auto insurance advertising is growing fast, but we're just scratching the surface
Auto insurance carriers are pouring money into digital advertising, but their spending is not yet commensurate with the amount of time their customers are spending on digital channels.
This past year, auto insurers increased their digital advertising spending by 20%, topping out at a little over $1.5 billion, according to a March 2020 report from the investment bank William Blair. But that $1.5 billion still amounted to just 22% of their overall ad spending. By comparison, U.S. businesses outside the auto insurance industry are spending 56% of their advertising budgets on digital channels—a figure that aligns with the percentage of media consumption time that U.S. consumers spend with their digital devices.
What this means is that it's still early days in the auto insurance industry's shift to digital advertising. It took retailers about two decades, but, little by little, they ultimately came to match their digital advertising spending to their customers' media consumption habits. There's no reason to believe we won't see the same events play out in auto insurance.
By 2025, William Blair expects digital auto insurance advertising to more than double to $4 billion.
2. The most effective auto insurance carriers are winning with measurable, data-driven performance marketing
In the past, auto insurers beat out the competition based primarily on the strength of their underwriting. That is, the companies who led the industry were the ones who could most accurately price the risk of insuring their customers, such that the premiums they earned from drivers far outweighed the costs of covering them when they got into accidents.
But now, new advances in telematics and collision detection have made underwriting more efficient across the board, limiting any one carrier's ability to break away from the pack. In the meantime, the rise of highly measurable digital performance marketing has helped turn customer acquisition efficiency into a key differentiator.
In 2019, just two carriers captured more than 90% of all new premium growth in the auto insurance industry, and they did it by implementing sophisticated performance marketing strategies that allowed them to minimize their customer acquisition costs.
Indeed, the industry's most advanced advertisers are complementing surface-level metrics like cost-per-click with metrics like lifetime value-to-customer acquisition costs (LTV-to-CAC) that more closely tie their marketing performance to their business goals. By using LTV-to-CAC, these carriers are able to identify their most valuable traffic and bid appropriately for the consumers who are most likely to become long-term customers—even if that means paying a higher cost-per-click than they have in the past. Over time, this strategy has made the category leaders more efficient and more profitable.
As customer acquisition continues to be a key differentiator in the marketplace, we expect the industry to continue trending toward more measurability, more optimization, and greater efficiency.
3. The more auto insurance carriers spend on performance marketing, the smarter they get
One of the biggest reasons we expect performance media to continue growing is that the more you put into it, the more you get out.
With each additional dollar you spend, you receive valuable data points that help you understand what is and isn't working with more granularity, greater statistical significance, and in a more timely fashion that allows you to keep up with the latest marketplace trends. You can then incorporate what you've learned into your customer acquisition strategy moving forward, allowing you to continuously optimize your pricing and targeting for better results.
This creates a virtuous cycle and a real competitive advantage for the carriers who commit to data-driven digital marketing. These savvy advertisers spend less money to acquire each new customer, which then gives them more money to spend on capturing even greater market share through additional customer acquisition. And because they're using intelligent pricing and targeting to gain new customers as efficiently as possible, they're able to counteract the diminishing returns that marketers typically see as they scale.
It's time to get ahead of the curve—and we're here to help you
If anything, the shift to performance media in the auto insurance industry has only intensified in recent months. As the COVID-19 pandemic keeps people in their homes, they're increasingly choosing online shopping over in-person meetings with an insurance agent or broker.
As carriers continue to meet shoppers where they're at, they will do so inside a more crowded, more competitive marketplace, where only the most savvy advertisers will be able to acquire customers efficiently.
Put simply, there's never been a better time to up your performance marketing game. And by working with MediaAlpha's industry-leading client success team, you'll be able to measure your business results more accurately, enhance your targeting and bidding strategies, and take your performance to the next level.
Ready to get ahead of the curve? Call your client success representative today, or schedule a demo here.