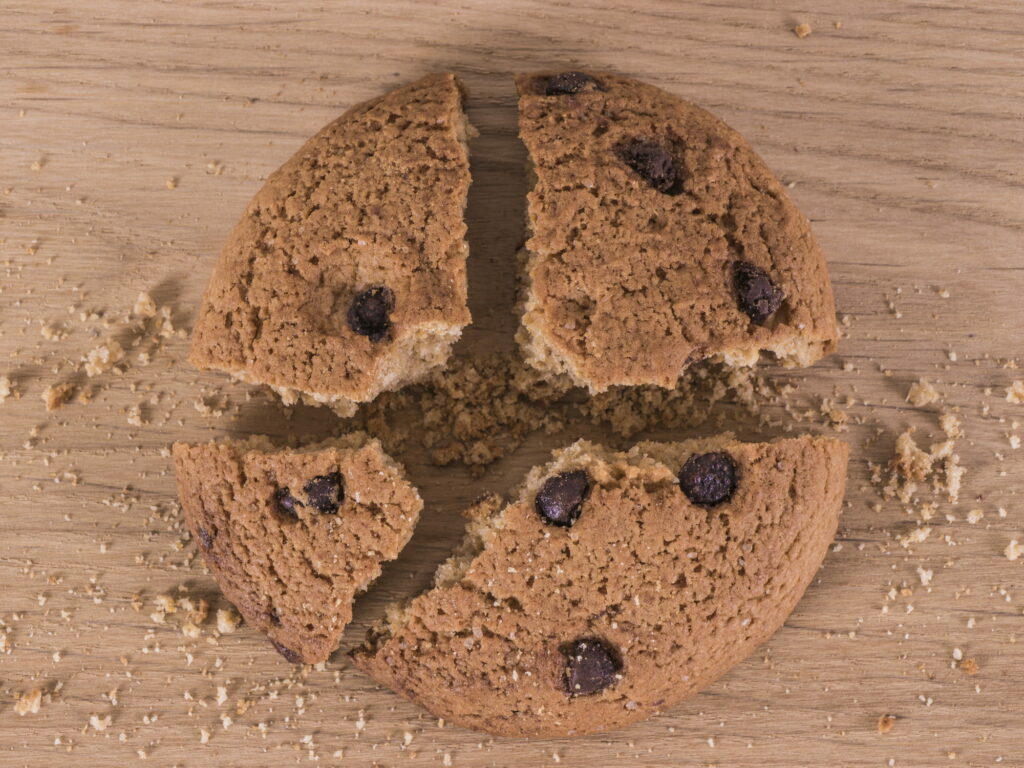 Third-party tracking cookies have been declining in efficacy for several years now, and they'll likely become all but obsolete by January 2022. That's the deadline for when Google plans to shut down support for third-party cookies in its Chrome browser, a move that will follow similar restrictions put in place by Apple's Safari and Mozilla's Firefox browsers in recent years. By early next year, over 90% of cookie tracking will be inaccurate.
For insurance carriers who use pixels and the cookies they generate to track their advertising performance, that's a big deal. If you're one of them, your ability to understand which users are clicking on your ads is about to vanish within the coming year. Without that information, you'll be left in the dark—not just when it comes to measuring the success of your customer acquisition, but also in identifying where and how you can improve it.
Fortunately, there's a solution, and it's one that allows you to more closely align your marketing goals with your business goals. By implementing MediaAlpha's conversion tracking token, you'll be able to sustainably identify the consumers who've clicked your ads, track which of those consumers went on to purchase a policy after requesting a quote, and use the data you've collected to make smarter media-buying decisions moving forward.
MediaAlpha's conversion tracking token is a cookie-free way of identifying the consumers who click on an ad and arrive on your site
So, what's the difference between a pixel-based cookie and a conversion tracking token?
A cookie is a text file that a web browser stores on a user's computer with some kind of information inside it—in our case, it's a unique identifier that we give to each person who sees one of our ads. When the consumer clicks on the ad and arrives at the carrier's website, the cookie is passed back to us via a tiny image pixel, allowing us to know if and when the consumer filled out a quote form.
A pixel may also contain additional information about the ad click, such as the browser, device, ad campaign, or channel associated with it. But if the browser doesn't accept cookies anymore, the pixel can't tell you anything at all.
The MediaAlpha conversion tracking token avoids this problem because it works through the URL rather than a pixel on the page. Essentially, a token is a string of encrypted letters and numbers that gets tacked onto the URL that consumers are directed to when they click on an ad. Once the user clicks the ad, we're able to send them to a unique URL on the carrier's website that contains a string of text that shows the carrier the consumer's click ID, which does not include personally identifiable information. The token also contains additional details that carriers previously tracked via the pixel (e.g. device, referral source, etc).
From there, the carrier is able to track the user's behavior on their site—including whether they filled out a quote form or purchased a policy. And when the carrier shares with us the unique identifiers of the consumers who converted, we're able to associate each conversion with all of its contextual properties, such as the publisher channel, household type, timestamp, location, browser, and so on. When we analyze this data, we're able to help carriers optimize their performance by working with them to target their most valuable shoppers and bid the right price for every consumer.
The token sustainably tracks all online conversions—and offline sales, too
Even if cookies were sustainable, insurance carriers would have a strong incentive to adopt the conversion tracking token. That's because the token reliably tracks all policy sales, and the pixel does not.
Because the pixel lives on the page, it's unable to register offline conversions. That's a big problem for all carriers, and especially for the ones who don't offer consumers the option to bind online. If you're using pixel-based tracking, you have no way of knowing which insurance shoppers clicked your ads and then went on to purchase a policy offline.
Token tracking allows carriers to measure and optimize for profitability metrics like return on ad spend and customer lifetime value
When you can't see your offline conversions, you're only able to measure and optimize your customer acquisition at the cost-per-quote level, which doesn't allow you to distinguish between the quoted consumers who do and do not purchase policies.
Cost-per-quote metrics come up short for a number of reasons, but the easiest way of explaining it is that quotes don't actually generate business for your company. Therefore, it doesn't make sense to orient your entire customer acquisition operation around maximizing the number of quotes you get.
For instance, your cost-per-quote measurement might tell you that a given group of consumers has an above-average likelihood to request a quote, but it can't tell you whether those shoppers are likely to actually buy a policy. In some cases, cost-per-quote measurement can even be proactively misleading to marketers, encouraging them to pay a premium to reach shoppers who request a quote but are unlikely to bind.
The conversion tracking token bridges the online-offline gap by connecting the consumer's actions on the page to the carrier's customer relationship management (CRM) software. Once your CRM is configured to accept our token, you can match the personal information in the shopper's quote form to the click ID in their token. Once you upload the tokens of your converting customers to the MediaAlpha platform, we can integrate this information into our reporting and give you full insight into the shoppers who purchased a policy after clicking one of your ads.
By tracking your conversions, you'll be able to optimize your customer acquisition on a cost-per-bind basis and more closely align the metrics you use to measure your marketing performance with your actual business goals. After all, policy sales really do move your bottom line. And if you're looking to improve your optimization further, a conversion tracking token also allows you to go beyond the bind and use more sophisticated metrics like return on ad spend and lifetime value-to-customer acquisition costs.
Our cookieless future is almost here—it's time to start getting ready
For insurance carriers, there's never been a better time to begin moving from pixel-based tracking to a token.
With the cookie set to be all but useless within the next nine months, insurance advertisers should start discussing the transition now. While implementing a token is not especially complex, carriers sometimes struggle to set up systems for importing and exporting data to the MediaAlpha platform. By getting the ball rolling in advance, you'll be able to make sure you have the engineering resources available to make a smooth transition before Google cuts off Chrome cookie support.
In doing so, you'll be able to better understand your marketing performance by tracking user behavior all the way to the bind. Indeed, in a highly competitive customer acquisition marketplace, the most successful advertisers are the ones with the deepest insight into their performance and the ability to execute an intelligent buying strategy based on what they've learned. In this environment, unreliable pixel tracking and incomplete cost-per-quote measurement are simply not up to snuff.
If you'd like to learn more about implementing MediaAlpha's conversion tracking token, reach out to your client success manager, or schedule a meeting with us here.