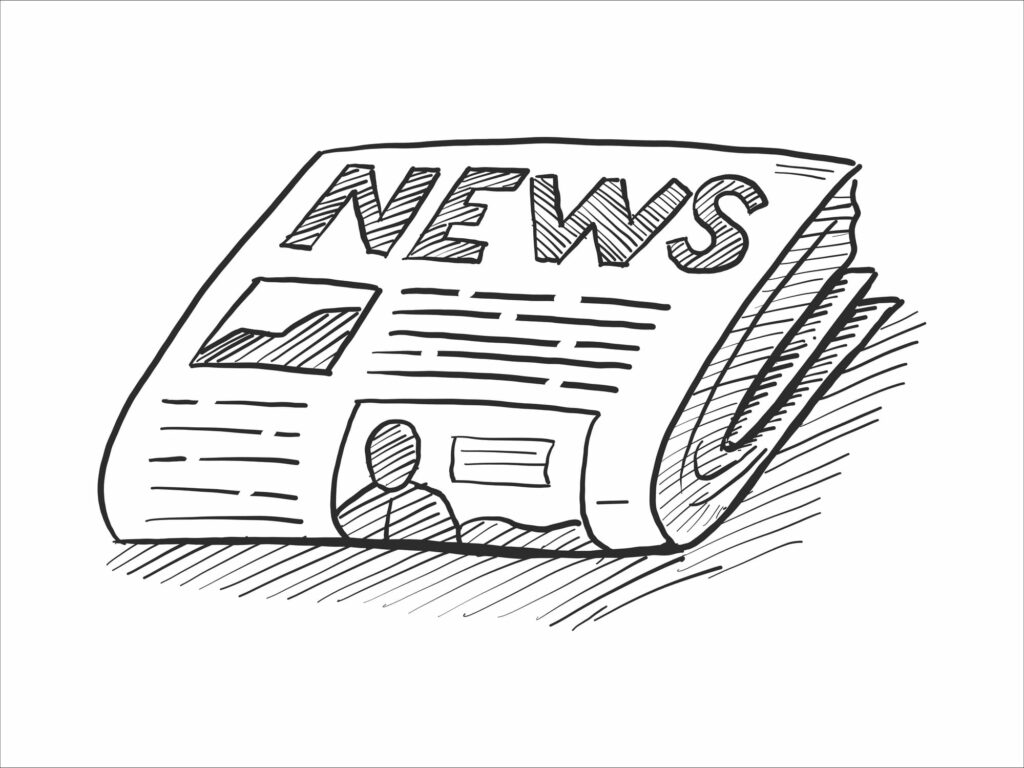 The property and casualty insurance industry is a fast-moving space with lots of new developments, technological innovations, and market changes that require close attention. That's why it's so important for those of us in the industry to stay up to date. In order to help you keep on top of all the latest trends, we decided to give an overview of some of our favorite insurance industry news websites.
Carrier Management is designed to give c-suite carrier executives the information they need to run their businesses
Founded: 2013
Audience: According to Julie Tinney, chief marketing officer of Carrier Management's parent company, Wells Media Group, 76% of readers are members of an insurance company's c-suite. Carrier Management attracts an average of 49,000 visitors per month.
Focus: "We launched the brand in 2013 with the goal of creating a Harvard Business Review-style publication to address the needs of the carrier c-suite and their boards of directors," Tinney said.
This insurance industry news source publishes about 30 articles per week, with a focus on technology, financial results, emerging risks, mergers, market conditions, and leadership, among other areas.
How to read it: Carrier Management offers a mix of articles that are free to the public and those that are reserved exclusively for Carrier Management subscribers.
Insurance Journal provides a broad scope of coverage that helps agents, carriers, brokers, and risk managers stay up to date
Founded: 1923
Audience: Insurance Journal's primary audience is insurance agents and brokers, and it's also read by carriers, risk managers, and various insurance service providers. The site prides itself on being the most-trafficked property and casualty news website in the world, with over 600,000 visitors per month.
Focus: Insurance Journal provides high-level coverage of regional, national, and international stories in the insurance industry, with focuses on legislation, regulation, mergers, catastrophes, and more. Like Carrier Management, it is owned by Wells Media Group. As Tinney puts it, "If there's an insurance angle, you'll find editorial coverage on Insurance Journal."
How to read it: Insurance Journal is advertiser-supported and free to read.
P&C Specialist is an insurance industry news site that provides in-depth coverage of the personal lines space
Founded: 2018
Audience: P&C Specialist is targeted specifically toward personal lines insurers—and its primary readership spans all the different departments of the big carriers, from marketing, to underwriting, to legal, and beyond.
Focus: P&C Specialist only covers personal lines insurance and it publishes just 20-25 stories per week. This enables the insurance industry news site to go deep on the key trends impacting the personal lines industry, including the rise of telematics, how climate change is changing the industry, and how customer retention and workplace office policies are changing as carriers exit the pandemic.
"I think a lot of other publications cover the insurance industry more broadly, with a lot of focus on commercial lines," said Andy Willmott, who serves as group managing editor at P&C Specialist's parent company, Money-Media. "Our focus on personal lines allows us to cover things that just aren't getting covered in other publications."
How to read it: P&C Specialist is a subscription service that sells corporate licenses.
Digital Insurance is focused on how the industry is adjusting to technological transformation
Founded: 2017
Audience: Digital Insurance aims to reach the senior executives who are tasked with helping carriers successfully transition into an increasingly digital world. The site says it reaches more than 127,000 senior-level insurance industry professionals.
Focus: Digital Insurance covers everything digital in the property and casualty world—digital customer acquisition, online claims processes, technology innovations, insurtech market trends, and more. Its running "Meet the Insurtech" feature helps readers get acquainted with the many different companies working to transform the insurance industry.
How to read it: Digital Insurance offers a mix of free articles and content that is only available to subscribers behind a paywall.
Auto Insurance Report is a weekly auto insurance industry news service that dives deep on state auto insurance markets
Founded: 1993
Audience: Auto Insurance Report is a weekly subscription newsletter that seeks to serve the c-suite at auto insurance carriers. According to senior editor Patrick Sullivan, AIR has subscribers at each of the top 20 carriers and most of the top 100.
Focus: AIR specializes in digging into the underlying trends that are impacting the auto insurance market. This might include stories on labor rates at body shops, carrier profitability data, and how consumer driving patterns have changed during the pandemic. Each issue contains a deep dive into the insurance market in one of the 50 states, with insight into the state's regulatory environment and large tables of data on how different carriers are performing there.
As Sullivan put it, "We don't have one national market—there are 50 of them, and each state operates in its own unique way. The depth we're able to provide by publishing once a week is exciting for us."
How to read it: Auto Insurance Report is a subscription product that is emailed to customers weekly.
Want more insight into the latest trends in P&C insurance? We'd love to chat.
These five publications are a great start for industry professionals who are looking to keep up with the most important happenings in the property and casualty world.
If you're looking for more insight, our team of hands-on industry experts will be more than happy to walk you through some of the things we're seeing in the marketplace. Just reach out to your MediaAlpha account manager—or, if you're not already a client, schedule a time to speak with us on our website today.