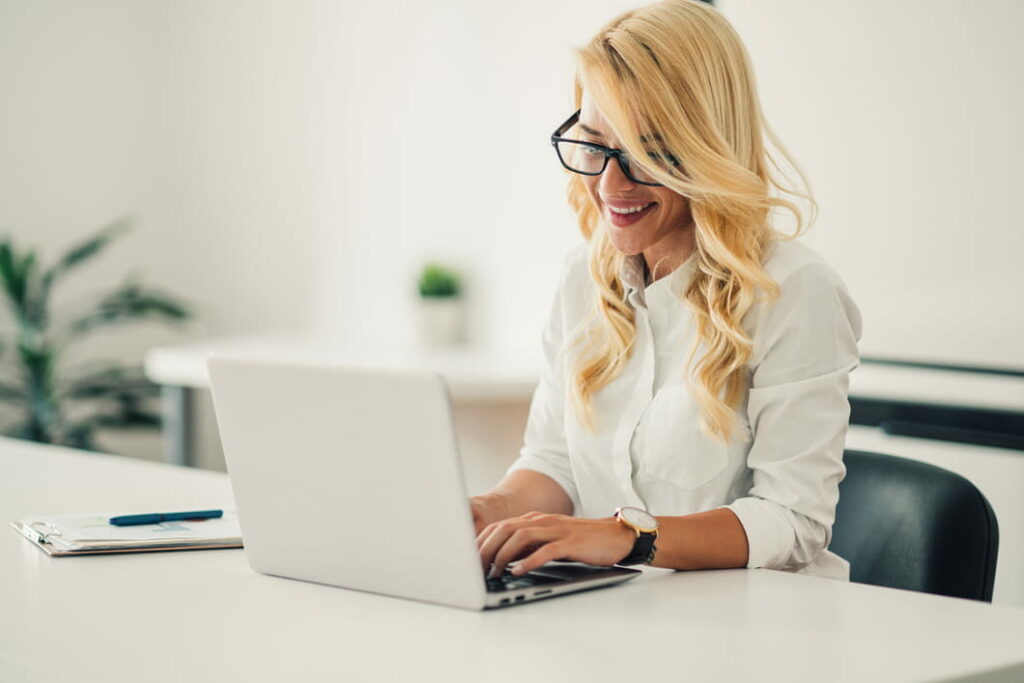 Whether you're a longtime independent agent or just now starting out on your own after leaving a captive agency, buying online insurance leads as an independent is a bit different from when you're working as an exclusive agent.
With more options to offer consumers, independent agents also have more opportunities when it comes to when, where, and how to buy leads. By employing the right lead-buying strategies, you can use these advantages to maximize your customer acquisition performance and scale your business with efficiency and speed.
Here are three tips for buying leads with MediaAlpha as an independent agent:
1. Use our browse-and-buy feature to provide the additional options consumers are searching for
One of the big reasons agents choose to go independent is that it allows them to offer a greater variety of products to a greater variety of shoppers. In the lead-buying world, this means you can market the right products to a broader range of online shoppers than your competitors who work at captive agencies.
For instance, a captive agent might purchase a leg of lead, only to find that their more limited range of insurance products are not a fit for the consumer. If that consumer is still shopping for insurance, it's a good bet you might have something that works for them.
When you use our browse-and-buy feature on the Opportunities page of our platform, you can filter a list of fresh leads for different kinds of consumers—and see which carriers have purchased access to each individual lead. So, let's say you come across a lead that has been purchased by a captive agent, and you know based on the shopper's consumer profile (e.g. driving history, location, household type) that you'll be more competitive with them. You can use this information to pounce on the opportunity by buying the lead, reaching out to the shopper, and offering them a better deal.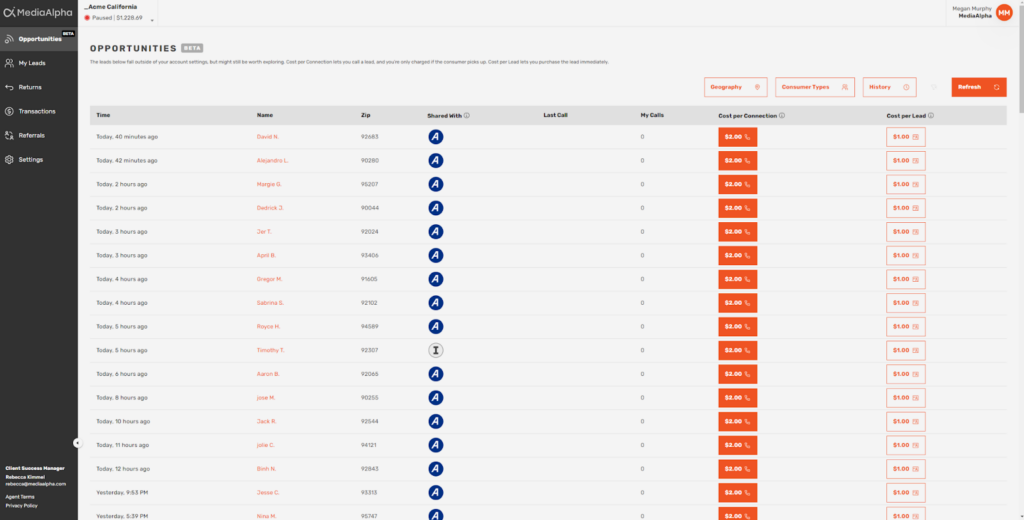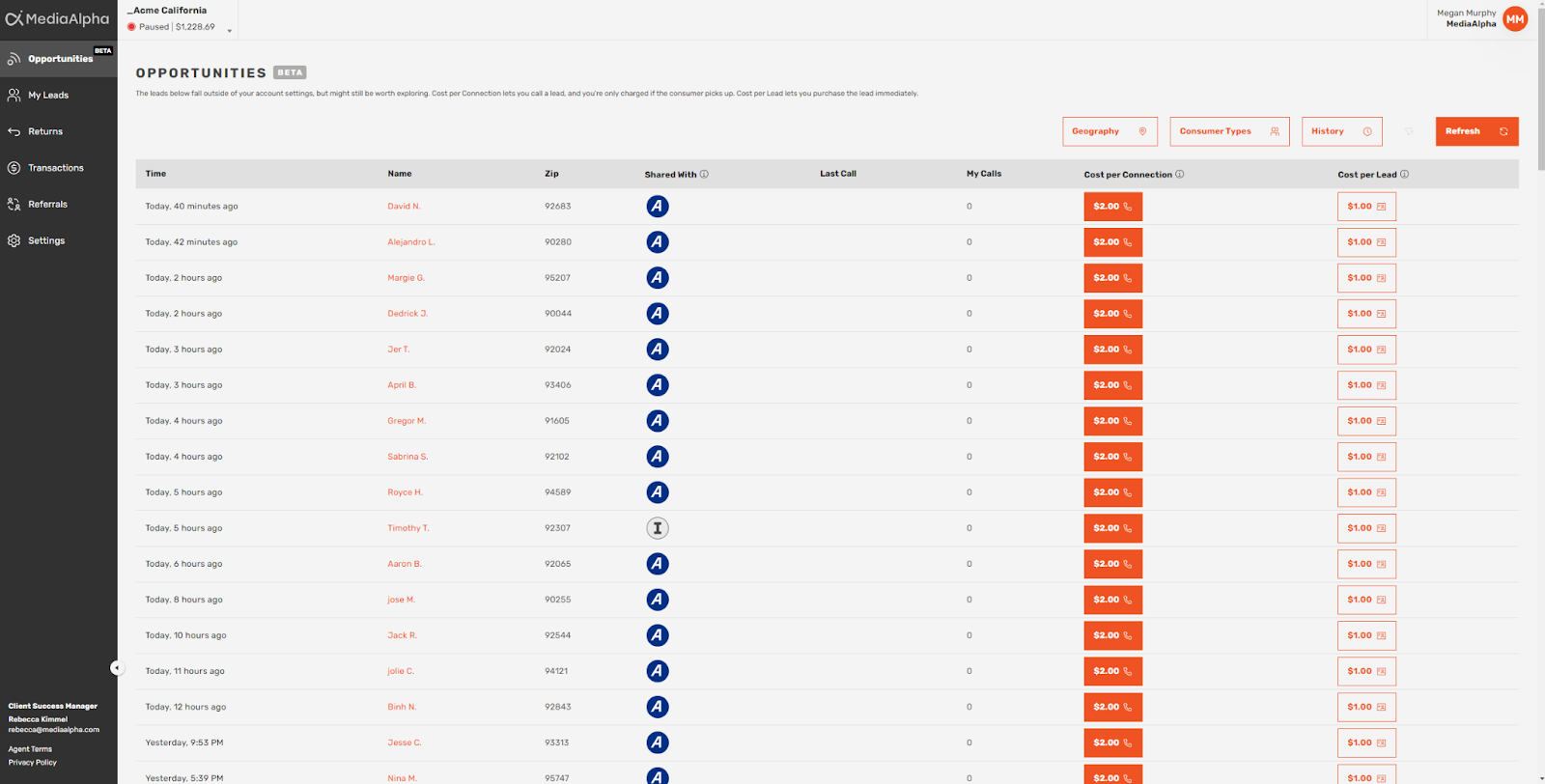 2. An independent insurance agent can buy non-standard leads at a cost-efficient price
Independent agents also typically have a big leg up with non-standard shoppers. Many exclusive agents can't write policies for these consumers, particularly when their carriers are looking to maximize profitability during a hard market. This creates a big opportunity for independents.
What's important to remember is that our automated delivery auctions enable you to bid specific prices for different types of consumers. This way, you can adjust the price you pay for non-standard leads to be in alignment with the lifetime value you receive from these kinds of shoppers when they purchase policies from you. So if you're worried that a non-standard shopper won't be as profitable for you as a standard, preferred, or premium shopper, you can simply bid down to a price that makes more sense for your business.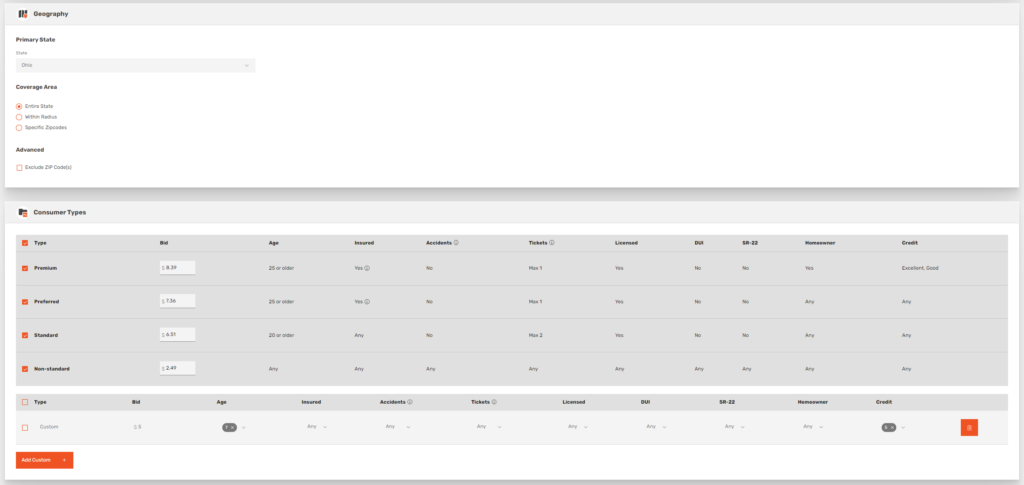 3. Buy leads outside your local area—without worrying about competing with an agent
Finally, independent agents never have to worry about competing with agents from the same carrier in the way that captives do. This means you can buy leads across the entirety of the states you're licensed to do business in, without encroaching on anyone else's territory or competing against a local agent offering the same exact set of products.
When you buy leads outside your local area, you give yourself the opportunity to increase your lead volume, write more policies, and grow your business at scale—without compromising customer service. Remember: If there's an area of your state where you don't think you'll be profitable, you can always exclude certain zip codes from your buying. And if you'd like to apply a personal touch to a consumer who's far away, you can always schedule a video consultation.
Want more help buying leads as an independent insurance agent? We're happy to help.
These three tips offer independent agents the foundation to really take advantage of their position in the lead-buying marketplace. If you'd like additional information for how you can maximize the profitability and scale of your customer acquisition, our team at MediaAlpha would love to provide support.
We recommend our Agent's Guide to Online Leads for a complete breakdown of all of our suggested practices for buying, working, and converting online insurance leads. Or, you can simply schedule a meeting with your dedicated client success manager to review your performance and look for opportunities to improve it. And if you're not yet a MediaAlpha client, you can set up time to speak with us about what we have to offer on our website.