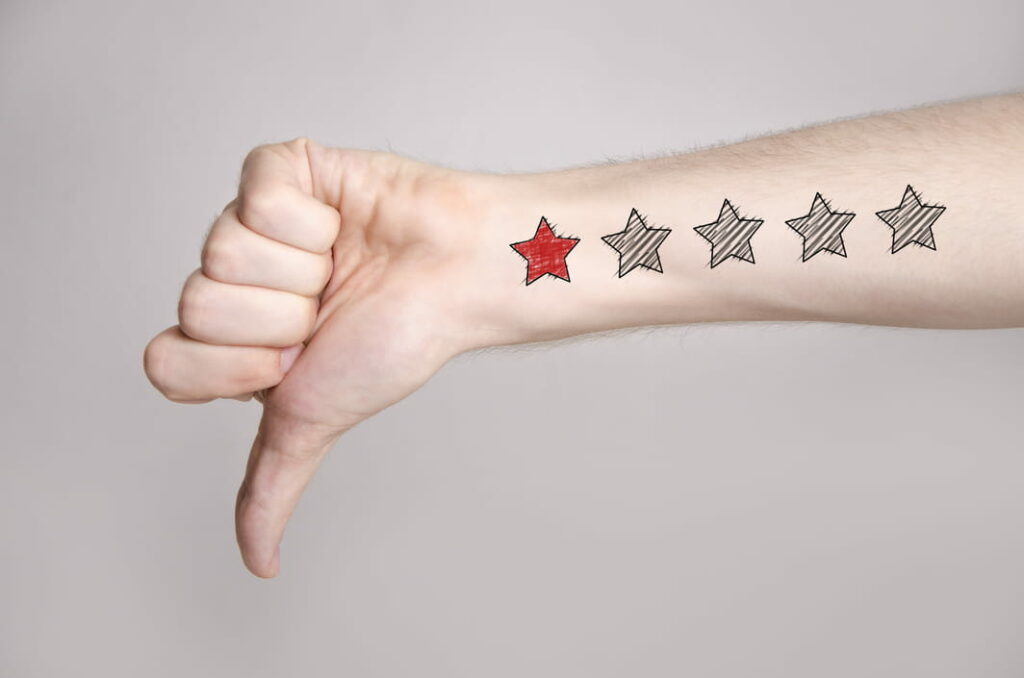 Ever since insurance agents started using digital channels to acquire new customers, they've been burned by bad online insurance leads. If you've bought online leads before, you've likely had a similar experience at least once. Maybe you bought a lead that had a fake email address and phone number. Or maybe you paid good money just to get a chance to speak to "Mickey Mouse" or "John Doe." Either way, you're not getting a chance to connect with the in-market consumer you paid to reach.
Some lead vendors secretly attempt to monetize these bad leads by making their return policies so cumbersome that it's no longer worth your time to get your money back. One agent we met once spent two weeks haggling with a lead provider just to get a refund for a lead where the consumer answered every question on the quote form with information related to Disney's "The Lion King."
At MediaAlpha, we're proud to offer a hassle-free return policy that enables you to quickly and easily get your money back any time a consumer creates an unusable lead. And we're always working with our agent partners to crack down on fake leads and prevent them from coming through our system.
We hate bad insurance leads—that's why we we offer a generous return policy
In order to ensure you don't get left holding the bag for bad leads, we offer a hassle-free return policy that enables you to return any lead within seven days of purchase. All you have to do is mark the lead for return inside our platform and you'll get your money deposited back into your account once the return is approved.
If you have any questions, you can always reach out to your dedicated client success manager, who will be happy to assist you throughout the return process. If we notice that an agent has an unusually high lead return rate—for instance, upwards of 20%—we will work to isolate the issue and ensure that all parties are acting in good faith.
Our return policy covers four different kinds of leads:
Invalid contact information: When both the phone number and email address provided do not work
Fictitious lead information: When the lead has a fake name or contact information (e.g. Test Name, Tony Soprano, Jane Doe, etc)
Filter criteria error: When the lead's details do not match the filtering criteria of your account settings. For instance, it's a non-insured driver but you're only targeting consumers who already have insurance.
Duplicate lead: When you have already received the same lead from MediaAlpha for Agents within the past 30 days
You might notice that this lead return policy only covers leads where both the email address and the phone number are invalid. This is because in-market consumers sometimes leave fake information for a kind of contact they don't want—even if they're looking forward to hearing from you through another channel. So, if a consumer gives you an invalid phone number and a working email address, we encourage you to try working the lead via email. In general, we recommend using a consistent outreach schedule to contact leads through a mix of text messages, phone calls, and emails.
We're always working to filter out bad insurance leads, and we want your help
In addition to our flexible return policy, we do everything we can to filter out bad leads before they arrive in our marketplace. We have filters set up to weed out fictitious names and contact information from the leads that are generated on our owned and operated insurance shopping websites. And we're always working to upgrade our filtering process and extend it to more of the publishers in our network.
Any time you submit an insurance lead for return on our platform, we look for patterns that enable us to take action to prevent bad leads from hitting our marketplace. For instance, if we notice a cluster of leads with fictitious information coming from a single publisher, we can reach out to see what's happening. If the publisher is unable to improve its lead quality, we will either limit, pause, or disconnect the flow of their leads to our platform.
The other thing that helps is using the disposition feature on our platform to note when you've called, contacted, or sold the leads you've purchased. This enables us to discover lead quality trends that can help you get more of the leads that drive performance for your business and less of the leads that aren't working.
Bad insurance leads are a scourge of the online customer acquisition marketplace. And while we can't stop a consumer from submitting fictitious information on their quote request forms, we're doing everything we can to filter out these bad leads and ensure you get your money back any time you've unwittingly purchased a dud.
If you want more information about maximizing results with our industry-best online insurance leads, our free Agent's Guide to Online Leads is a great place to start. Filled with best practices on everything from finding the right lead provider to turning your leads into new customers, this free guide walks you through how to optimize your performance throughout your lead-buying journey.
And if you'd like more advice on how to improve your lead buying, your MediaAlpha client success manager is just a phone call or email away. Not a MediaAlpha for Agents client yet? Visit our website today to set up a meeting and learn more about what we have to offer.