MediaAlpha for Publishers

MediaAlpha for Publishers gives you full control over how you monetize your vertical search inventory. Powerful inventory management, ad serving, and unified demand management capabilities enable publishers to maximize overall revenue.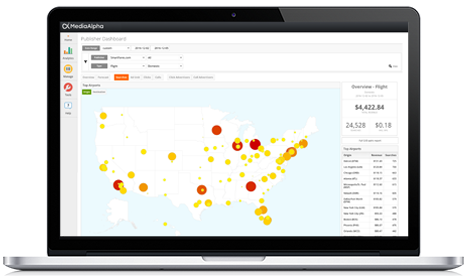 The Leading Platform for Monetizing Vertical
Search Inventory

Designed for Publishers

Increase
Inventory Control
Full control of inventory visibility and demand access across all demand sources.

Improve
Operational Efficiency
Integrated, cross-demand platform streamlines partner management and increases overall team efficiency.

Maximize
Inventory Yield
Unified demand management optimizes how you monetize inventory and maximizes yield.
Inventory Management
Granular inventory management controls enable publishers to take full control over inventory access to advertisers.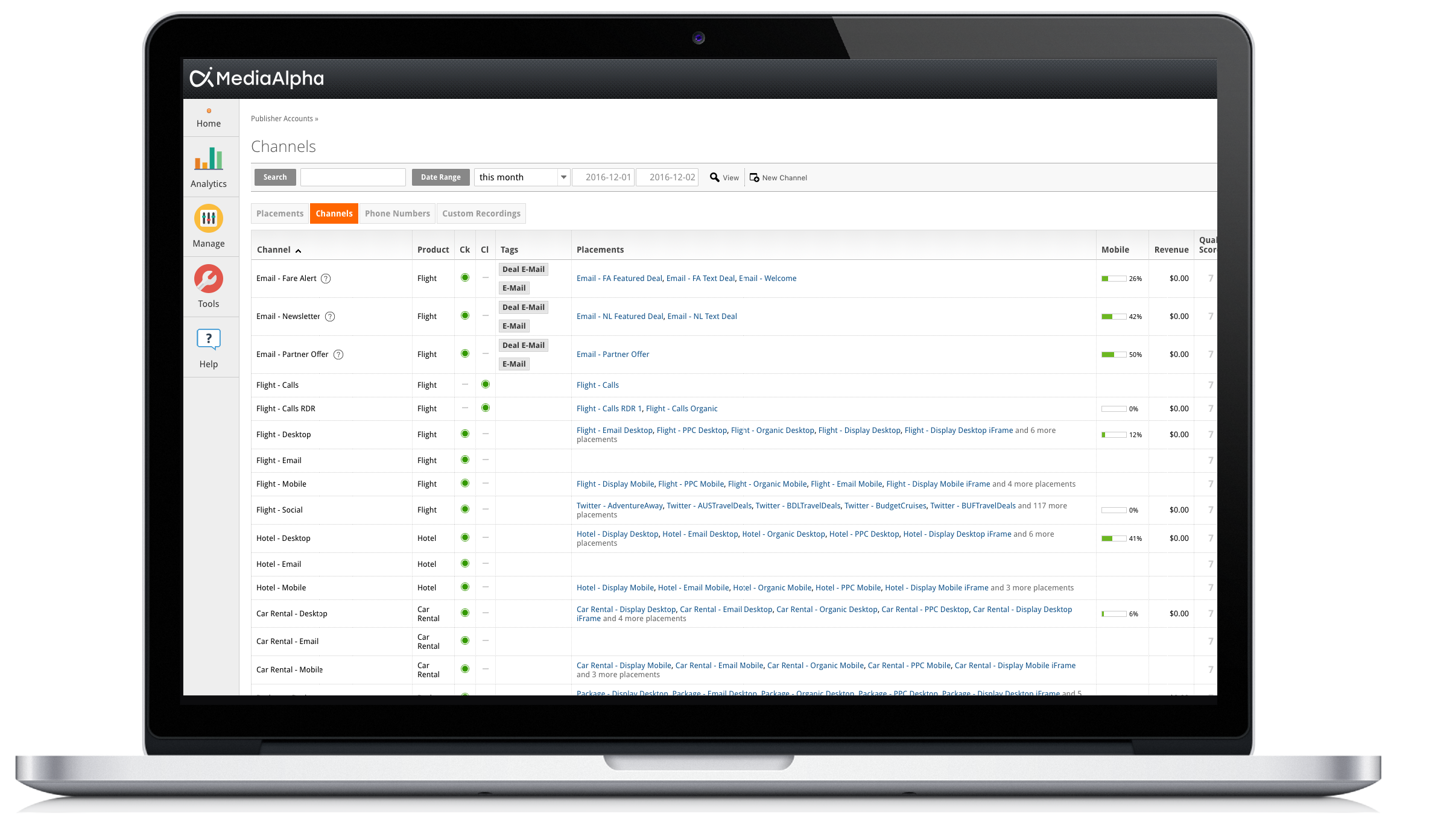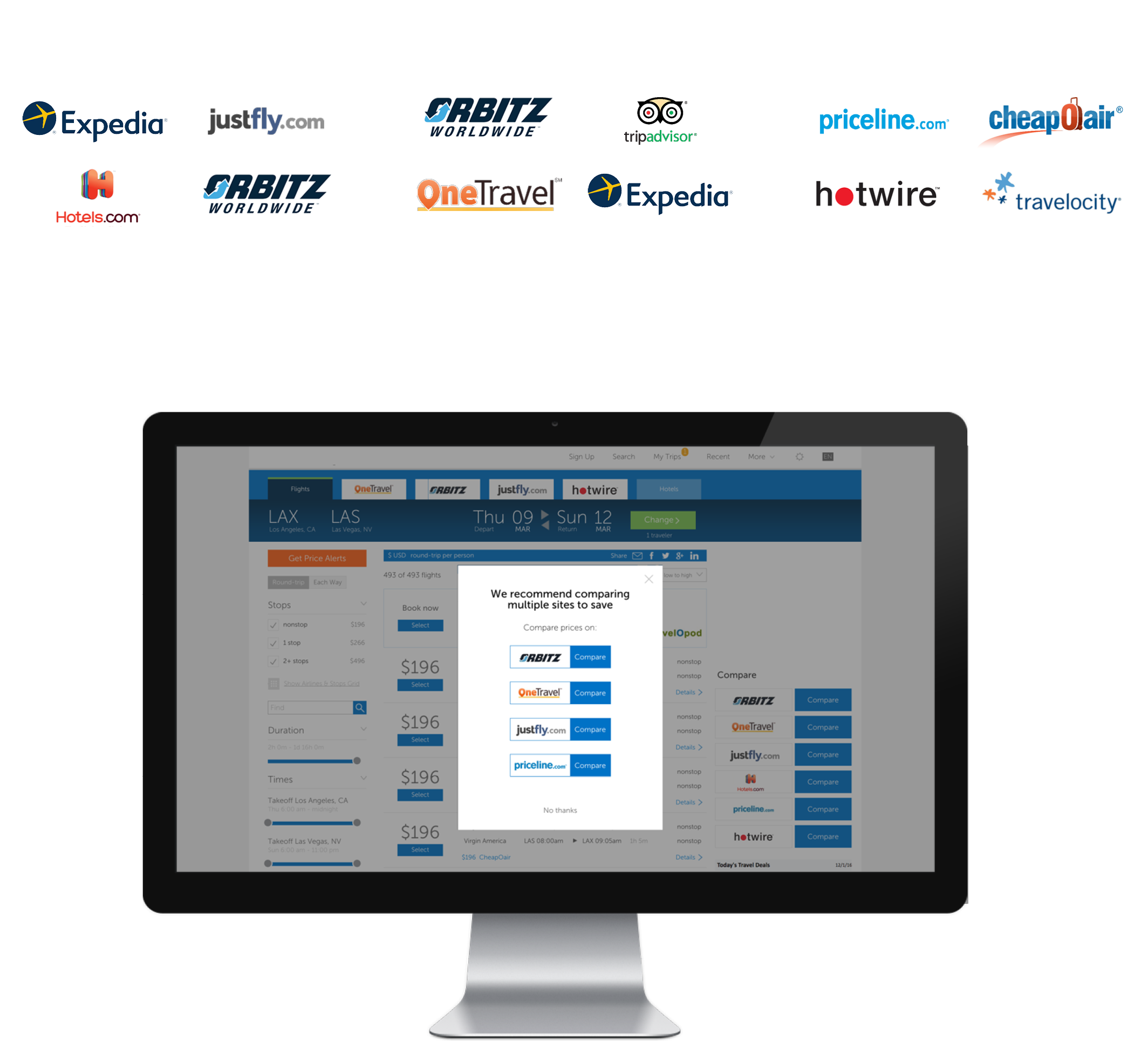 Unified Demand Management
Easily integrate, manage, and optimize multiple demand sources within a single platform for consolidated reporting and analytics and to maximize revenue.
Yield Optimizations
Industry leading yield optimization algorithms and creative testing features enable publishers to maximize revenue across all demand sources.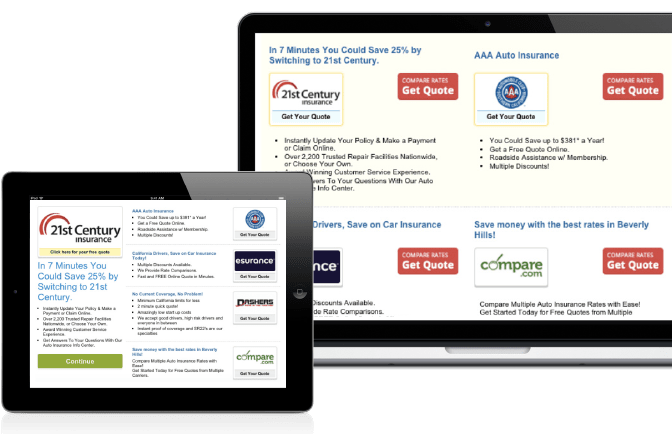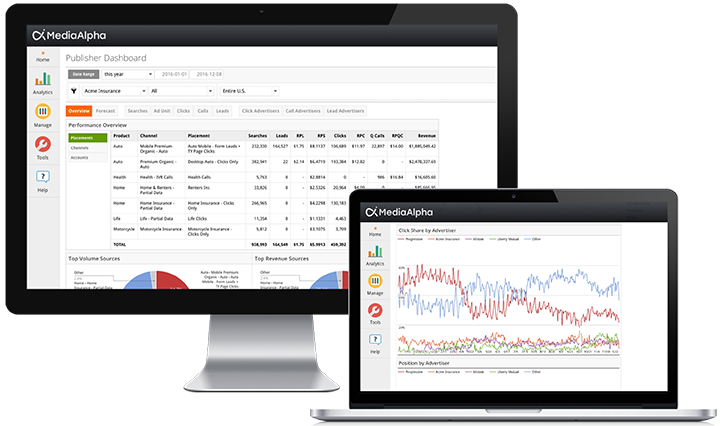 Reporting
&
Analytics
Robust and customizable reporting dashboards and APIs provide real-time insights to better understand inventory value and optimize overall yield.

Sample Publisher Partners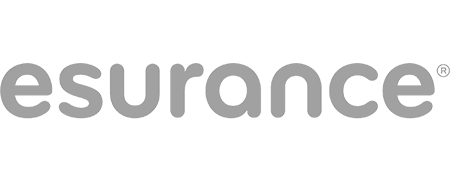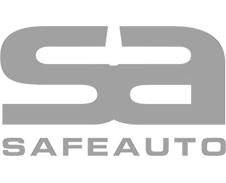 The MediaAlpha Platform is one of the best time-saving tools. It provides us a complete view of campaigns in real-time, delivers advanced targeting options to maximize return, and gives me peace of mind knowing my budget is being spent strategically.
– Victoria Zelenkevica, Marketing Specialist at ASAP Tickets
MediaAlpha's easy-to-use ad bidding platform and advanced technology provides us with a smart RTB experience. We are now able to grow product sales profitably to a very targeted range of users, and react to market changes rapidly.
– Dennis Belajevs, VP Digital marketing, Booking Group
MediaAlpha is an extremely valuable partner! One of the strongest features of the MediaAlpha Platform is the ability to instantly change the mix of lead sources and pricing to maximize conversion rates and minimize lead cost.
– Keith Mahar, Chief Operating Officer, Instant Insurance Network
Implementing the MediaAlpha Exchange platform has resulted in boosting monetization, improving efficiency and enabling our advertisers to execute data-driven, custom bidding strategies on Esurance.com inventory.
– Tolithia Kornweibel, Vice President of Customer Experience at Esurance
As we begin 2017, digital marketers everywhere find themselves with a new set of goals, initiatives and customer acquisition strategies aimed at delivering better results in the New Year. Across our partner ecosystem, several common themes have emerged that shape this year's top objectives for digital marketers: Leverage Data. Continue to explore opportunities to maximize […]