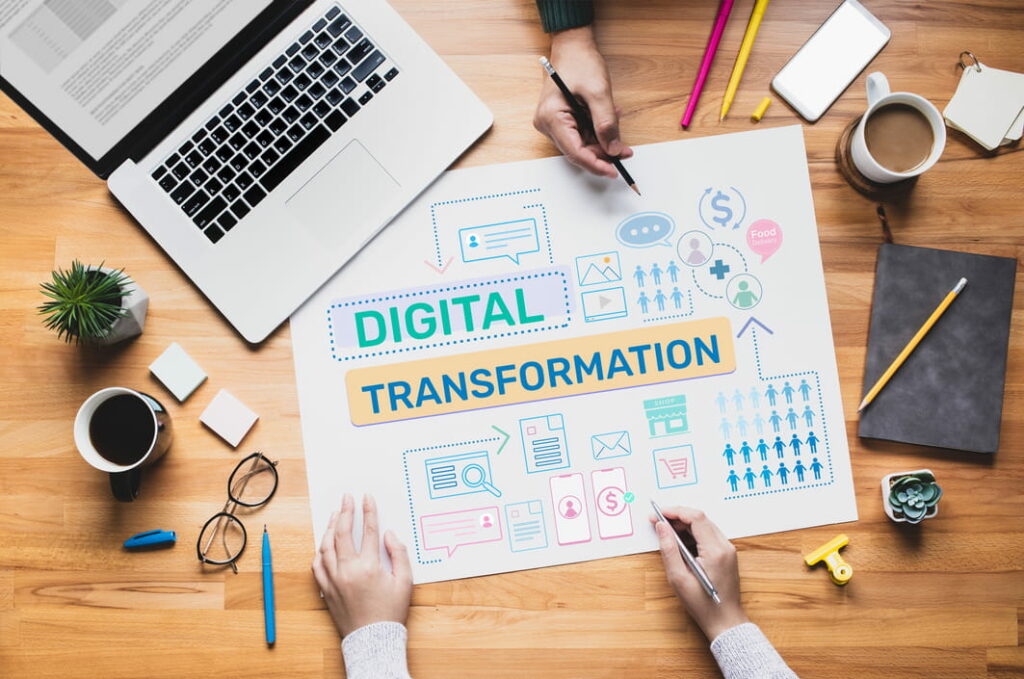 The COVID-19 pandemic has had a profound impact on how consumers shop for life insurance. Today, insurance shoppers are more likely than ever to browse, compare, and purchase policies online.
The coronavirus has inspired a wave of digital-savvy young adults to purchase life insurance for the very first time, and consumers across the board are increasingly turning to online channels as in-person meetings became unfeasible. All told, a Bain & Company survey found that the number of consumers who used at least one digital channel to interact with their insurance provider grew by 20% globally between 2019 and 2020—almost four times the compound annual growth rate of the four years preceding the pandemic.
Fortunately, life insurance carriers are already working to adapt to this shift. According to a recent study from LIMRA and McKinsey & Company, a majority of the carriers surveyed said they were either piloting or scaling their investments in a host of digital tools, including e-signature, automated underwriting, and online quoting.
All of this is to say that if you're a life insurance advertiser, there's never been a better time to upgrade your digital capabilities. Here are three things you can do to better serve your increasingly online customer base and more effectively capitalize on the growing digital opportunity.
1. Streamline the path to purchase with online quoting and binding
One of the biggest hurdles for online shoppers is when they have to leave the digital experience to request a quote or complete their purchase. In many cases, the offline part of the shopping process even requires the consumer to undergo a medical examination.
By using an artificial intelligence algorithm to assess a consumer's risk based on the information they share in the quote form, you can offer an accurate quote without asking anyone to go into a doctor's office. And when you go one step further by enabling the consumer to purchase a policy online, you'll capture an even greater number of sales from your website visitors. After all, when you disrupt the path to purchase by asking the consumer to make a phone call, you run the risk that the consumer will pause their search or seek out another carrier that will sell them a policy online.
2. Create a seamless, data-driven user experience
Of course, if you don't have a smooth, data-driven experience, consumers will be unlikely to even get to the point where they want to request a quote or purchase a policy.
There are several ways you can make your site more consumer-friendly. For example, instead of overwhelming the shopper with all of the different kinds of policies you write, it's best to process their information via the quote form and use a data analysis to show the consumer the options that fit best.
You can further eliminate friction from your process by implementing a data passing integration. When shoppers are referred to your website by a comparison shopping site, it's likely that there will be significant overlap between the information the shopper provided to the referring site and the information they need to input to fill out your quote form. With a data passing integration, you can take the information the consumer provided on the referring website and automatically input it into the relevant fields on your quote form. The end result is that consumers are more likely to complete your quote form because it takes them less time to do so.
No matter what you do to improve the user experience, it's important to run A/B tests on different elements of your site. This way, you know what's working and what isn't, enabling you to alter your site experience for better performance moving forward.
3. Measure and optimize performance with conversion tracking and lifetime value
In digital marketing, as in life, knowledge is power. The more deeply you're able to understand your digital performance, the better equipped you are to improve it. In other words, having the right measurement tools is key.
When you implement a conversion tracking token, you'll be able to identify the consumers who've clicked your ads and track which of these shoppers went on to purchase a policy after requesting a quote. The token creates a line of communication between your customer relationship management (CRM) software and your customer acquisition platform, allowing you to track conversions that occur online and offline. This integration enables you to analyze how likely different groups of consumers are to convert after arriving on your website, which in turn allows you to optimize your bidding for greater results.
Another way to measure your performance more accurately is by calculating and optimizing your performance based on the metric known as lifetime value-to-customer acquisition costs (LTV-to-CAC). If you're unfamiliar, LTV-to-CAC is a ratio that compares the revenue you earn from your policyholders—across the entire lifetime of your business relationship with them—to the budget you spent to acquire them. LTV-to-CAC is a better metric to optimize for than either cost-per-bind or the deeply flawed cost-per-quote, as it's the only one that accounts for how much revenue you actually earn from each sale. Hands down, it's the best metric for aligning your marketing goals with your business goals, and for optimizing your real return on ad spend.
Need a hand ramping up your digital marketing operation? We'd love to help.
Most industry observers believe that many of the new consumer shopping habits we've seen are here to stay. According to LIMRA and McKinsey, 90% of surveyed carriers predict that life insurance consumers will continue to demand better digital service. In this light, the three steps outlined above will become that much more important for life insurers as they compete for a growing number of online shoppers.
If you need support implementing these suggestions or otherwise improving your digital marketing capabilities, our client success team is more than happy to lend a helping hand. With a deep understanding of digital marketing and decades of experience in the life insurance industry, our team has all the tools necessary to help you take your digital operation to the next level.
And if you're not already a MediaAlpha client, we'd love to show you what we can do. Visit our website to schedule a demo with us today.