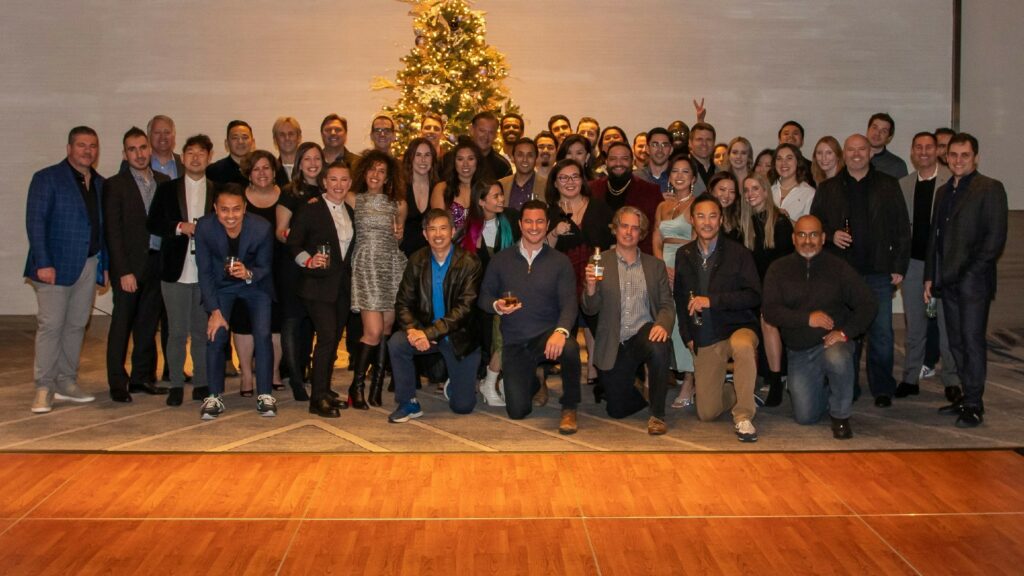 In recent years, our workplace has earned a reputation as a great place to work, having been recognized as such by the likes of Built In, Fortune, Inc., and the Los Angeles Business Journal. Now, Fortune has ranked MediaAlpha number three on its list of the Best Places to Work in Advertising & Marketing.
Our team members cited our excellent benefits, goal-oriented team, and transparent culture in the surveys that led Fortune to place us high on their list. The accolade follows our past inclusion on the Los Angeles Business Journal's Best Places to Work in Los Angeles list, Fortune's 50 Best Small Workplaces, Inc.'s. Best Workplaces, and the Best Places to Work lists run by Built In Los Angeles and Built In Seattle.
Our company stood out for its great benefits, approachable leadership team, and hard-working team members
Fortune created its Best Places to Work in Advertising & Marketing list by analyzing the survey responses of over 9,000 employees from companies in the advertising and marketing industries. The surveys invited employees to share confidential feedback about their workplace by answering two open-ended questions and responding to 60 statements on a 5-point scale.
Based on these responses, Fortune created a combined score to compare and rank companies for how successfully they provide a consistent, high-quality employee experience. The publisher describes a great employee experience as one that is defined by high levels of trust, respect, credibility, fairness, pride, and camaraderie.
In their survey responses, MediaAlpha team members frequently mentioned benefits such as our zero-deductible, zero-premium health, vision, and dental insurance, as well as our company culture, which prioritizes transparency, curiosity, accountability, and long-term growth. Ninety-eight percent of respondents agreed with the statement "people here are willing to give extra to get the job done," 98% agreed that our customers would say we provide "excellent" service, and 97% agreed that our leadership team is "approachable" and "easy to talk with."
Prior to this year, MediaAlpha had ranked inside the top 20 of Fortune's Best Small Workplaces list from 2017 through 2020.
Want to know more about one of the best places to work in marketing and advertising? Learn more MediaAlpha us on our website.
MediaAlpha offers zero-premium healthcare, unlimited vacation time, competitive salaries, generous maternity and paternity leave, and flexible work options. When you combine these benefits with our transparent culture and a growth mindset that elevates our team members' careers, it's no wonder that so many reputable organizations have cited us as a great place to work.
If you'd like to learn more about all the things that make MediaAlpha a special workplace, check out the Careers section of our website. And if we sound like somewhere you'd like to be, you can view our open positions there, as well.