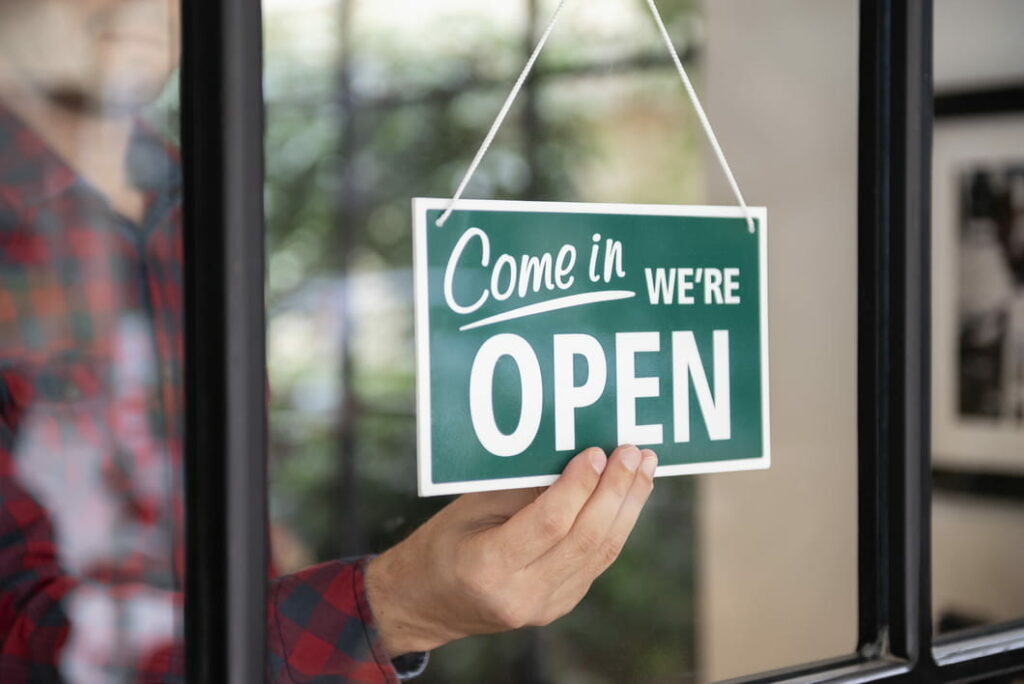 For many captive insurance agents, the allure of opening an independent agency can be hard to resist. Going independent enables you to own your business, offer a wider selection of products to your customers, generate higher commissions, and enjoy the flexibility that comes from being your own boss.
However, making the transition to being an independent agent isn't always easy—and it's not for everyone. Many agents will find that they are ultimately happier and more successful working for a carrier brand inside a captive model. That's because insurers offer a great deal of support and stability to their agents, on top of easy access to the insurance products they sell. Carriers typically provide technology infrastructure, brand marketing, training, carrier access, and potentially a base salary.
In order to replace this support and make a successful transition to independent life, agents need to be thoughtful and diligent in their planning. Here are nine tips for building your own independent insurance agency.
1. Make sure you have a year's worth of your annual income in savings
The first thing you need to open an independent agency is the startup capital necessary to absorb the initial losses you take on as you build your new book of business from scratch. As the Arkansas-based independent agent Shannon Westbrook put it, "When you start over, you completely start over."
That's why Matt Masiello, CEO of the independent agency network SIAA, recommends that you have at least a year's worth of annual income in the bank before you make the jump.
"If you leave and become an independent agent, even if you start writing business tomorrow, it's going to take three to five months for commissions to start coming in—and even then, it's a trickle," he said. "So you've got to be able to get through your first and your second renewal cycles with either your other income sources or savings."
2. Find a support community you can rely on
Building your own business can be a lonely pursuit, and plenty of questions are guaranteed to crop up as you start planning your transition. One way to overcome this challenge is by building relationships with independent agents you can turn to for advice and support along the way.
When Westbrook was developing her plans to go independent, she joined Insurance Soup, a Facebook group run by the Career Insurance Agents independent agency network. There, she found a community of current and aspiring independent agents who helped her work through problems and showed her the ropes. "Getting connected to the right people in that group really helped me make the transition," Westbrook said. "There are so many people who are willing to help."
If online networking isn't your thing, you can always reconnect with colleagues who've made the jump, or try offering to take a local independent agent out for lunch or coffee.
3. Figure out how you will get access to carriers
As an independent, getting access to quality insurance products can be difficult. Most carriers require you to guarantee a minimum sales threshold before allowing you to distribute their products, and the size of the commission you negotiate will hinge in large part on how much you're able to sell.
In order to solve these problems, many agents join independent agency networks, which aggregate the premiums generated by member agencies and negotiate access to carriers on their behalf. In addition, these networks might also provide free or discounted technology tools, training services, and a profit-sharing structure designed to provide stability when an agency goes through a rough patch.
Ultimately, you'll have to decide which set of services, carrier contracts, and profit-sharing arrangements are best for the type of business you're trying to build. For his part, Masiello recommends searching for a network that will enable you to reap the fruits of your success while insulating you from other agencies' losses.
4. Decide how you will replace the support your carrier provided
Access to insurance products is just one of the things captive agents are used to getting from their carriers. You'll also need to figure out how to replace technology tools like your agency management system and your comparative rater, your office space, and the marketing budget that drove shoppers to your business.
It can be helpful to make a checklist of all the things your carrier does to support your business and think through how you will replace them in your new agency, one by one.
5. Review your contract with your carrier
It's important to review the contract you have with your carrier to learn how it might restrict you from building your business in certain ways. Is there a non-compete clause or blackout period that prevents you from soliciting certain kinds of customers? Are you allowed to sell your book of business? If so, are there restrictions on which kinds of agents you can sell to? These are some of the questions you should look to answer as you prepare to go independent.
6. Build a business plan
Once you've started to square away some of the earlier steps on this list, you can start laying out a business plan to guide your agency through its launch and infancy. This document should lay out all the steps you will take to build a thriving, sustainable business.
For instance, the One Agents Alliance network recommends outlining the types of customers you will cater to, the kinds of products you will sell, and how many employees you'll start with, as well as your sales targets for each of your first three years. It's also a good idea to think about how your business will be structured for legal and tax purposes (i.e. as a limited liability company or an S-Corp), as is recommended in an article published by the messaging tools provider Podium.
7. Create a strong digital presence
Given how many consumers are shopping for insurance online, it's crucial to make sure you've laid the foundation for a successful digital presence. Doing so will allow you to attract new customers and nurture your relationships with existing ones. You can start by building a mobile-friendly website where consumers can request a quote, creating a presence on major social media platforms, and making sure local consumers can find you when they search for insurance on Google.
8. Circle back to your old prospects
Another way to generate new customers is by doing proactive outreach to consumers you came into contact with during your life as a captive. Many captive agents have non-compete clauses that prevent them from soliciting their old customers, but you may not have any restrictions on reaching out to the shoppers who did not purchase a policy after you contacted or quoted them. If your contract allows it, SIAA's Masiello recommends making a list of these consumers and calling them to see if they're still interested in buying insurance.
9. Find reliable sources of new leads
If you're looking for more prospects to connect with, online insurance leads are a great way to expand your reach. When you buy an online insurance lead, you're able to call, email, and text a consumer who has filled out a quote request form while shopping for a policy online. Since these consumers are already searching for new insurance, you have a strong chance of binding them if you can get their attention and offer a policy that meets their needs.
As a captive agent, you've probably received training on how to work online leads and your carrier may have encouraged you to purchase them by offering free or subsidized leads. This experience should make you well-prepared to capitalize on this opportunity—so long as you're purchasing high-quality leads.
Online lead companies vary in quality, so it's important to make sure you find the right one. How quickly will you be able to contact a lead after they request a quote? How many other agents will have access to the lead you're buying? What options do you have to target different kinds of consumers? These are just a few of the questions you'll want to ask before selecting a lead partner.
Want more assistance building your independent agency? Our leads can help.
Transitioning from captive to independent agency life requires careful planning and a great deal of thought. When done correctly, it's a highly rewarding experience that enables you to earn more money and enjoy more freedom in your career.
If you're looking to build out your book of business, there's no better place to start than by trying out online insurance leads from MediaAlpha for Agents. Our industry-best leads enable agents to reach more in-market shoppers than any other vendor, with some agents connecting with 95% of the leads they buy.
Interested in learning more about how we can help? Schedule a meeting with us on our website today.