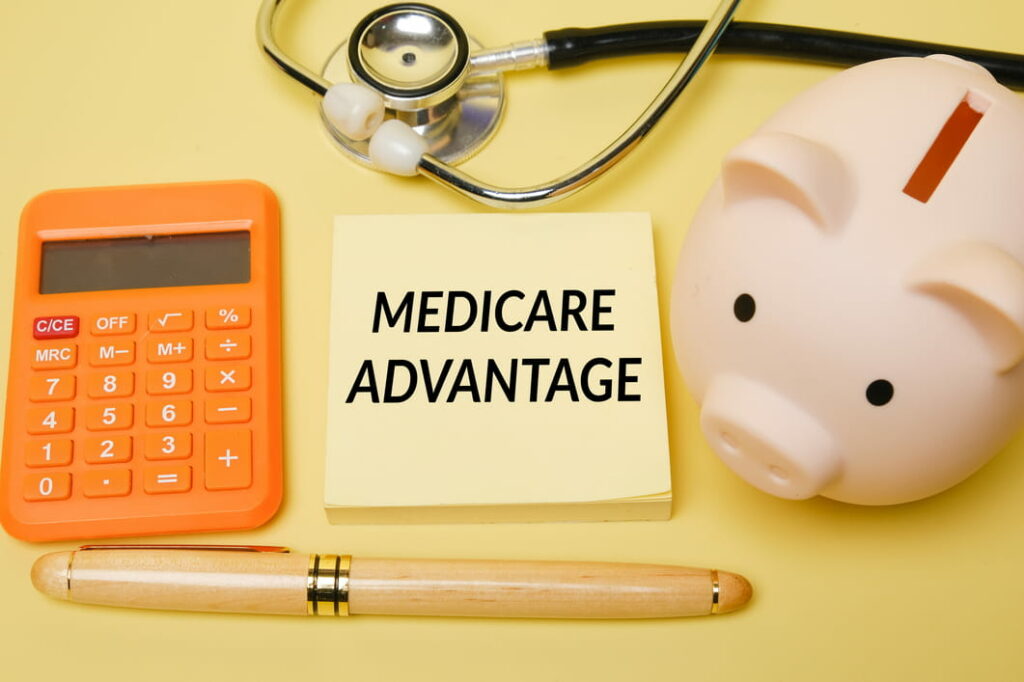 With Medicare's Annual Enrollment Period now underway, health insurance carriers are expected to spend big on customer acquisition to capitalize on what is expected to be another year of growth for the highly popular—and highly profitable—Medicare Advantage plans. Subsidized by the federal government, these private plans offer Medicare-eligible seniors alternative health insurance options that can deliver lower premiums alongside additional benefits that range from dental and vision coverage to free gym memberships.
After years of steady growth, Medicare Advantage plans are expected to account for more than half of all Medicare enrollment for the first time ever in 2023. Carriers are offering more Medicare Advantage options, with the average Medicare-eligible consumer now having more than twice as many options as they did in 2017.
In order to make the most of this opportunity, we expect insurance carriers to differentiate their plans in the marketplace, distribute their products directly to consumers, and become more sophisticated in how they target and personalize their online advertising efforts. Here are three key Medicare Advantage trends we're watching in the customer acquisition marketplace during this year's Annual Enrollment Period.
1. Medicare Advantage is becoming commoditized, and carriers will need to differentiate themselves through branding and unique plan features
In 2022, the average Medicare-eligible consumer has access to 39 different Medicare Advantage plans—the greatest number of options they've had in more than a decade. During this annual enrollment period, we're seeing an expansion in plan offerings from a variety of industry heavyweights, including UnitedHealth Group, Cigna, and Aetna, as well as the entrance into the space of USAA through a co-branded plan with Humana. As more carriers enter the market and existing players make more plans available to more consumers, we're beginning to see the commoditization of the Medicare Advantage product.
What we expect to see next is what happens any time you have heavy competition for market share and a reliably profitable product where the core offerings are largely the same. That is, carriers will work to differentiate themselves by tweaking their products and investing heavily in advertising that distinguishes their brands and offerings. Already, Medicare Advantage carriers are working to differentiate their products with bells and whistles such as concierge services, free eyeglasses, and other perks. We believe that carriers will continue to ramp up their brand-building and customer acquisition spend, even as the Centers for Medicare & Medicaid Services implements new rules requiring prior approval for Medicare Advantage TV ads.
2. Carriers are becoming more sophisticated in how they target and personalize their Medicare Advantage customer acquisition efforts
As the Medicare Advantage customer acquisition marketplace becomes more competitive, we're starting to see carriers think more carefully about how they market their plans to online shoppers.
With greater pressure to stand out in a crowded marketplace, carriers are working to write sharper ad copy that effectively distinguishes their products from those of their competitors. Meanwhile, some carriers are beginning to get more granular in how they tailor their ad copy and bidding strategies to different markets. We're seeing leading brands match different kinds of ad copy to different geographic regions, highlighting the plans that their data predicts will be most successful in each location. In addition, carriers are scoping out how much competition they have in different markets, enabling them to bid higher to win customers in more competitive regions while maximizing their efficiency with lower bids in areas where there are fewer plans to compete against.
As Medicare Advantage becomes more popular and the stakes become higher for carriers, we expect to see other carriers following suit and becoming more sophisticated in how they target and personalize their digital advertising campaigns.
3. Carriers will soon increase their investment in marketing their products directly to consumers
We've long held the opinion that the Medicare Advantage marketplace will ultimately develop along a path similar to the one we've seen in the property and casualty insurance marketplace over the past decade. There, carriers have moved from distribution models that rely heavily on captive agents and independent brokers to a multichannel approach that mixes agent networks with direct sales to customers.
As Medicare Advantage's growing popularity makes it a bigger part of carrier businesses, they'll be more incentivized to acquire customers more efficiently by selling policies directly to consumers when possible. Moving forward, we expect carriers to invest heavily in direct distribution, but to continue working with their broker partners to service consumers who prefer to speak directly with someone who can help them better understand the options available to them.
Want help maximizing your performance in Medicare Advantage customer acquisition? Let's talk.
All of this is to say that Medicare Advantage carriers have a major opportunity ahead of them throughout the ongoing Annual Enrollment Period. And in a crowded marketplace like this one, the brands that implement intelligent, data-driven media-buying strategies and smart creative choices will be the ones that maximize their growth.
If you have questions about what you can do to get more out of your customer acquisition spend during this year's Annual Enrollment Period, our team of hands-on industry experts is just a phone call or email away. Simply contact your account manager to set up a meeting, or schedule a time to speak with us on our website if you're not yet a MediaAlpha client.